Wedding | Jon & Hannah
May 20, 2017
I had the privilege of growing up with Hannah through a summer camp that I lived at each summer. Hannah's family was heavily involved at Camp Hickory Hill and when I was young, it was a boys camp only. Us girls had to stick together! (Since then , they have added a separate girls camp). Hannah and I were the same age, both named Hannah, and the only girls on camp... we had a lot of fun running around exploring together! Her family has always been a part of my life, and I got to know Jon just a bit when I did their maternity photos. The two of them are loved by so many people, and kicked off their marriage with a big party to celebrate and support their union! It was an exciting, happy day despite the dreary weather.
Let's begin with Hannah's well thought out accessories. This girl has got style, and I was so excited to photograph all the fun little things she prepared for me!
Don't you just LOVE this vintage wallpaper? I adore how all the different soft pink shades come together and look so great with Hannah's slightly pink dress! And those nude shoes! Wow!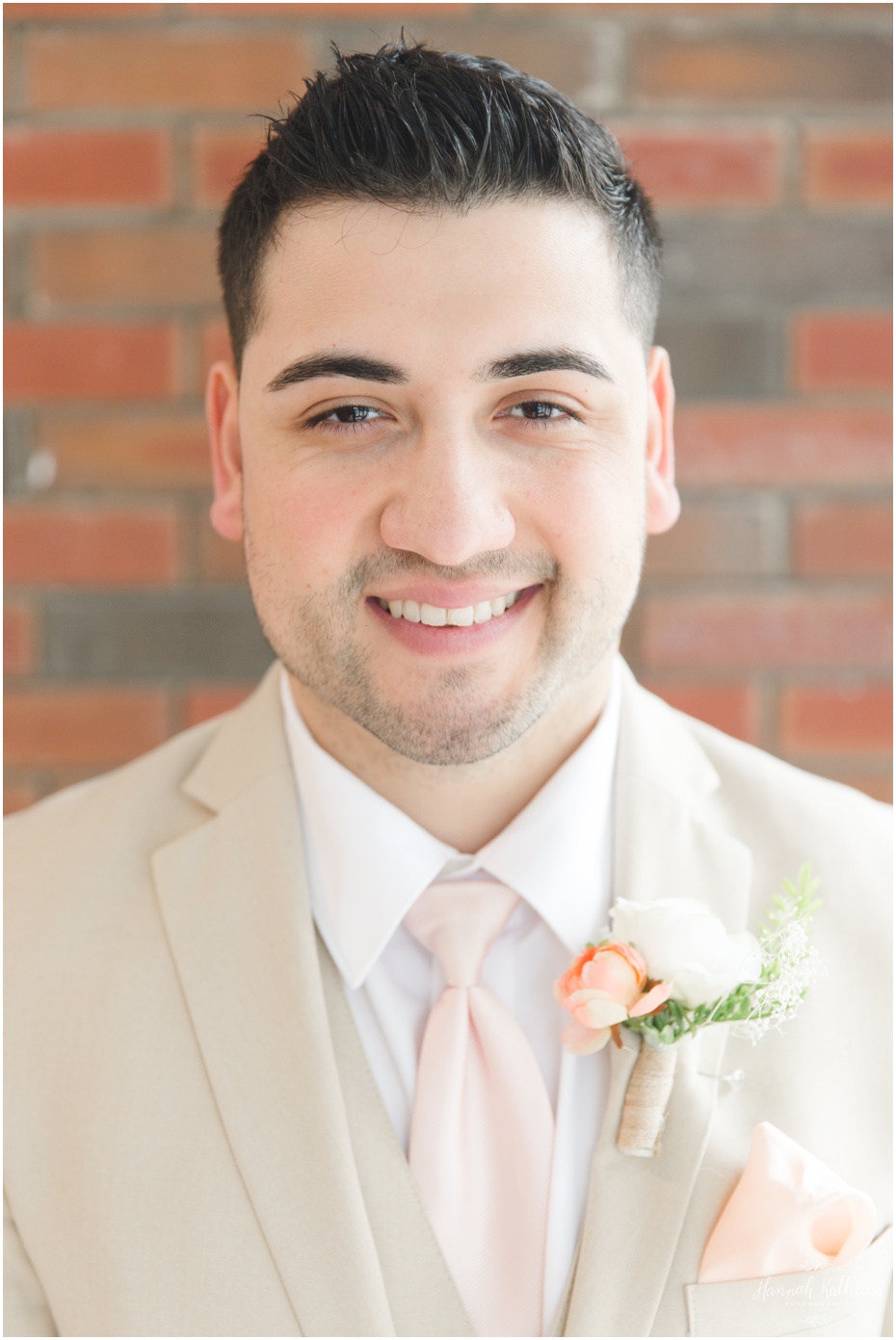 Hannah and Jon exchanged vows in front of their friends and family at Tonawanda Free Methodist Church. Watch for Jon's reaction to his bride coming down the aisle... watching him made me get a little choked up myself!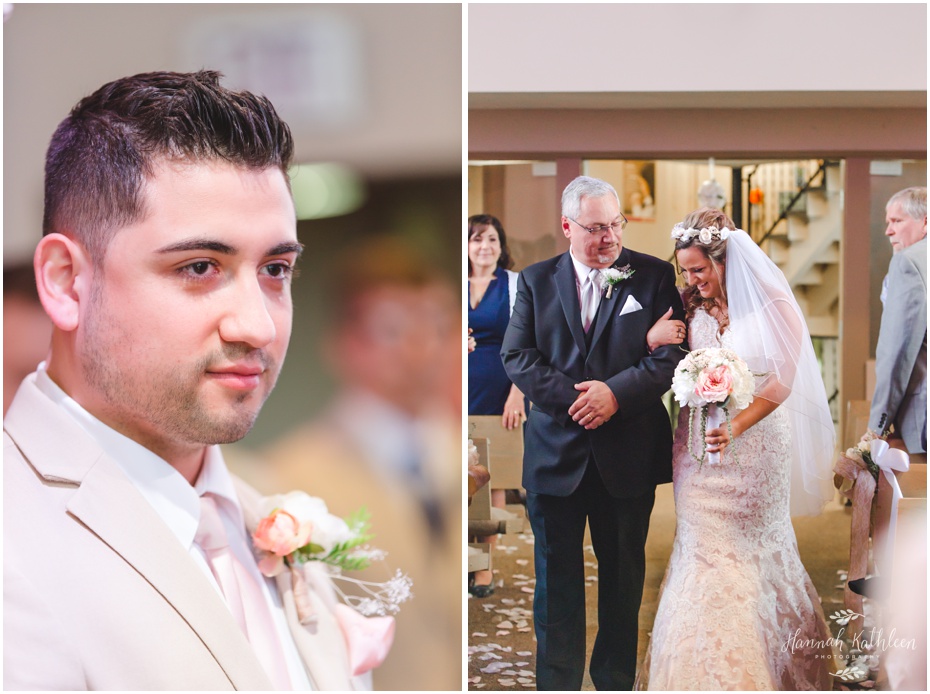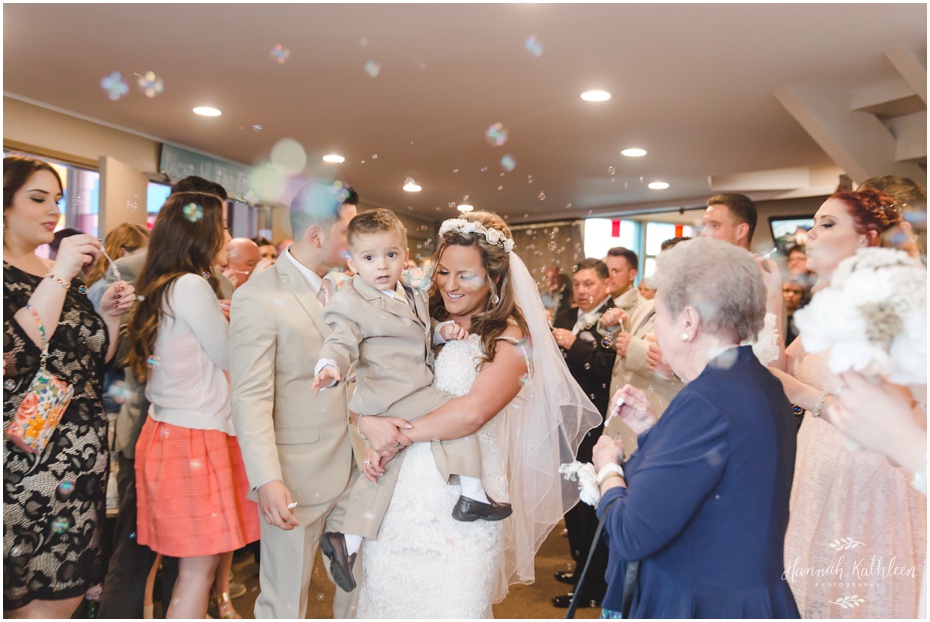 The rain held out for most of the day, but when it was time for pictures we pursued our plan B. The brother of the bride rents a studio in the Tri-Main Center Building in Buffalo, New York. This space was the ideal rain plan. The windows let in gorgeous natural light, and the white walls allowed the light to bounce all around filling the space with such nice, soft light! Talk about perfect rain photos!
The Grapevine Banquets in Depew, New York held Jon and Hannah's reception. Their cake table was adorable, lots of homemade desserts, heartfelt first dances, and a couple really sweet toasts. You'll notice from some pictures that Hannah has serious DIY skill! Incorporated in their night was a performance from the bride's friend, Melanie. She played guitar and sang Hearts Don't Break Round Here by Ed Sheeran, while everyone enjoyed the song on the dance floor.
I am so happy that Hannah and Jon chose to have me document their special day. I had a great time. These two are so sweet and their little family is the cutest! I am so happy for the three of them to officially begin life together. They have worked hard to get to this point, and they deserve all the happiness in the world! Congrats Jon and Hannah!
Ceremony: Tonawanda Free Methodist Church on Grove St Portraits: Tri-Main Center Building in Buffalo, New York Reception: The Grapevine Banquets in Depew, New York Makeup: Melissa Elnicki @makeup_by_melissa Hair: Tracy Hahn Cupcakes: DiCamillos Bakery, Niagara Falls Tuxes: Men's Warehouse Bridesmaids Dresses: Francesca's, Weddington Way, Tommy Hilfiger Bridesmaids Jewelry: Francesca's Bridal Gown: Bridal Chateau, Williamsville Bride's Jewelry: All hand picked from a local antique shop Flowers: Made by the bride!