Wedding | Timmy & Mindy
Jun 24, 2017
What a strong, powerful, wedding day. This was far from a cookie cutter wedding. Your wedding should speak to you. Your wedding should suit you. What an amazing day that perfectly reflected this couple's interests, personalities, stories, and love.
Mindy and Timmy met each other at a wedding 2 years ago! They were both members of the bridal party. Timmy didn't forget about her, got her contact info, and sent her a letter. Aweeeee They became pen pals and later, that friendship turned into something more. The barn you see below as the reception venue was on the property that Mindy was living on when she received Timmy's very first letter. How adorable is that?
These two deserve all the joys of doing life together, and I am so excited that they have each other. A good match with the same passions for sharing the love of Jesus... the two of them will have the furthest thing from a boring life. This week they are already off to Peru (and they just got home from their honeymoon).
The day started with an intimate first-look. I was so happy that Timmy and Mindy took full advantage of the time provided for their first-look. This is the only part of the day that the couple gets to themselves, to talk openly, to have a real conversation, to embrace, to pray... for those of you who have already tied the knot, you know that the day is such a rush that you really do not get quality time with your spouse at all... unless you plan a first-look. I was so grateful Timmy and Mindy chose this plan for their day so that they could truly enjoy a few quiet moments together before the craziness of their wedding day set in.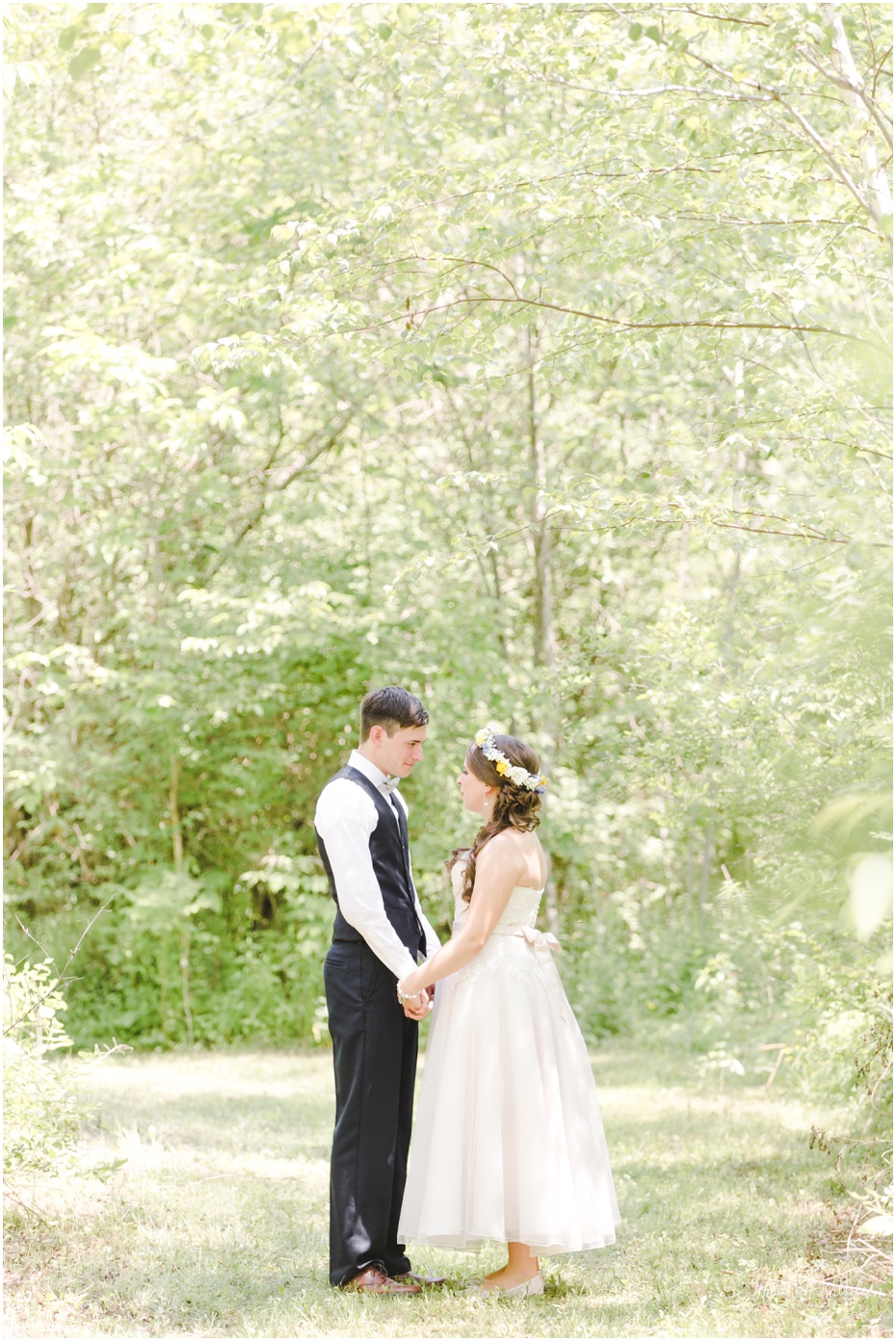 The couple exchanged vows at Yates Baptist Church in Lyndonville, New York... in the middle of nowhere! Minutes away from the beautiful property where they shared their first look, Yates Baptist Church was the perfect setting for a small wedding.
Some cool things to note about their ceremony. I have been to a lot of weddings, and this was by far the most powerful entrance from a bride I have ever witnessed. She entered in the church solo and gracefully walked down the aisle to a strong song called Pilgrim Days. She paused halfway down the aisle and waited for Timmy to meet her, join her, and walk the rest of the way down together. Symbolic of being raised separately and now uniting at this point in their life. They are equally stepping into this marriage together.
Mindy taught Timmy how to play guitar, so they sang two songs together throughout the ceremony. They each shared their testimonies, recounting their stories and experiences that have led them to this point, specifically referencing their paths that have led them to a personal relationship with Jesus Christ. Also pictured here is a scene from a foot washing ceremony. A symbolic act of service referencing Christ washing his disciples' feet. During which, the members of the bridal party with singing talents sang a hymn as background music. Also, the first time I have seen a bridal party sing!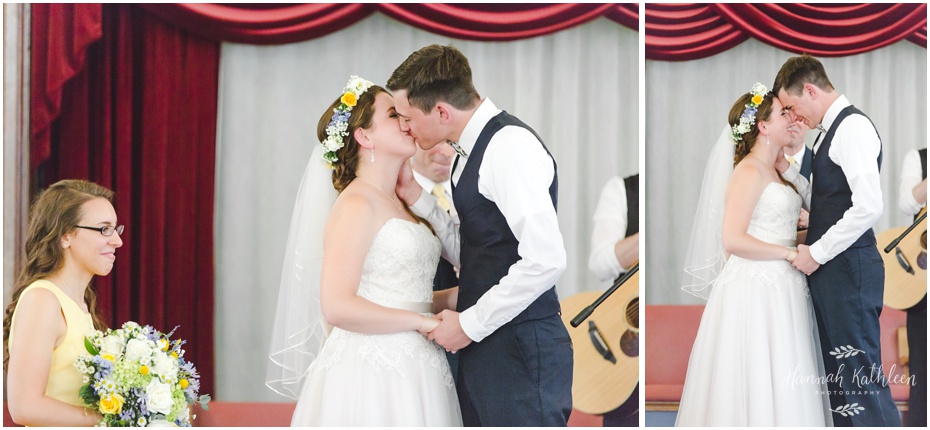 The smiles on everyone's faces speak more than my words can!
Staying this close to the barn property was convenient for all the guests to quickly arrive at the reception to celebrate with dinner and toasts! This barn was completely transformed and was the perfect balance of rustic, modern, and sophisticated. Take a look at some of the details.
A white tent was set up outside to hold the buffet and desserts... including an ice cream bar! A few bridal party members shared memories and kind words through their toasts and then they allowed a casual open mic for anyone to come up and say something. Great idea!
The evening was far from over. At this point, most guests traveled 10 minutes away to Yates Town Park, a beautifully secluded field directly on Lake Ontario. People ditched the heels, and showed up in comfy clothes. Lawn chairs and picnic blankets were pulled from trunks as people made themselves comfortable to watch the sun set. Friends played guitar and sang songs, little smores stations were set up, and frisbees were thrown around. We snapped a few extra portraits during this golden hour, and right when the sun set... we snuck in some silhouettes! We truly could not have asked for better weather.