Cake Smash | Noah
Mar 19, 2018
This little guy can't really talk yet... but when he does, he will call me Aunt Hannah… or some rendition of it! (I have been called Aunt Hannie, Aun Ananananana, and Au Ha-uh by Noah's older cousins… we'll see what he does)
My youngest nephew just turned one, and what better way to celebrate than with a cake smash!!?
Cake smashes are one of my favorite kinds of photos to take… I mean, who wouldn't want to watch a baby destroy a cake and involuntarily shake a little from the instant sugar rush? It's hilarious and adorable, and Noah was no exception.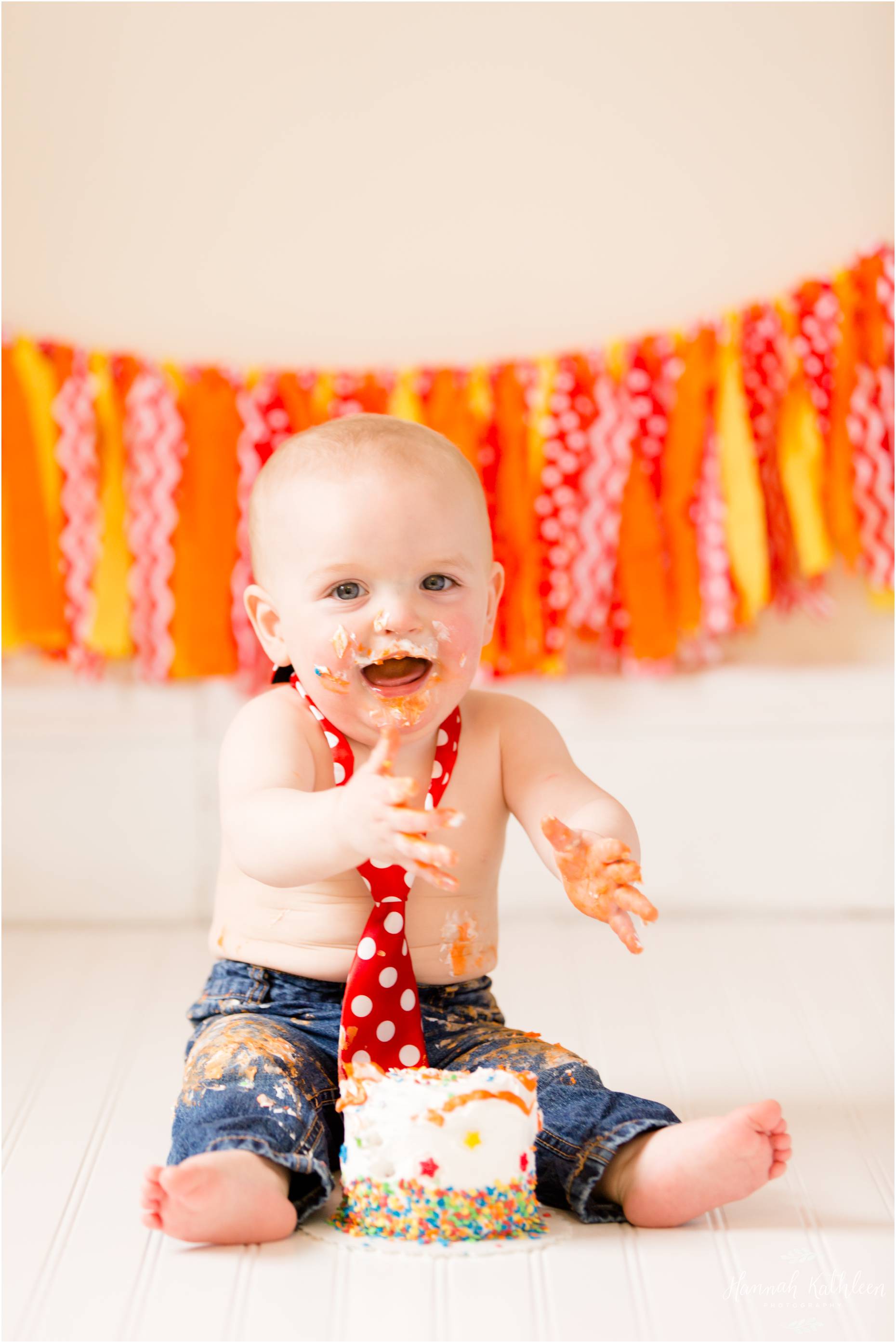 One of the happiest babies I know, Noah made us work for these smiles for some reason. I think he's already camera shy… Or just way too focused on eating his cake. I definitely don't blame him.

Pretty cute, huh?
Looking for more photos? View these other family sessions that I love!
Follow me on Facebook!