Disney World | Cooper Family
Feb 10, 2019
Lauren and her family made a visit to Walt Disney World a couple weeks ago! We did a super quick session (only 30 minutes) and captured all this and then some in just that amount of time. The kids were wide-eyed and amazed at what they were seeing.
A special trip deserves special photos!!
Photos last forever and help you remember all the emotions wrapped up in that moment! I love providing that for my Disney friends.
Caleb and I have now been here in Orlando, Florida for three weeks and I can't believe we are halfway through our first snowbirding adventure. I am sad to see the end so close. It's been an amazing time so far full of park days, lazy days, early morning runs, bike rides, disney snacks, old friends and new friends. Since Caleb doesn't read my blog posts, I think this is a safe place to say that I'm working on convincing him to do this again next year. ;) While I'm here though… if you or anyone you know is coming to the Orlando area or even to Disney World, hit me up! I'm here and ready for photos! And getting lots of inquiries for Disney photos throughout the rest of the year… we'll see how many times I come down this year. :)
Hop on over to my website and say "hi!" Follow along on facebook or instagram!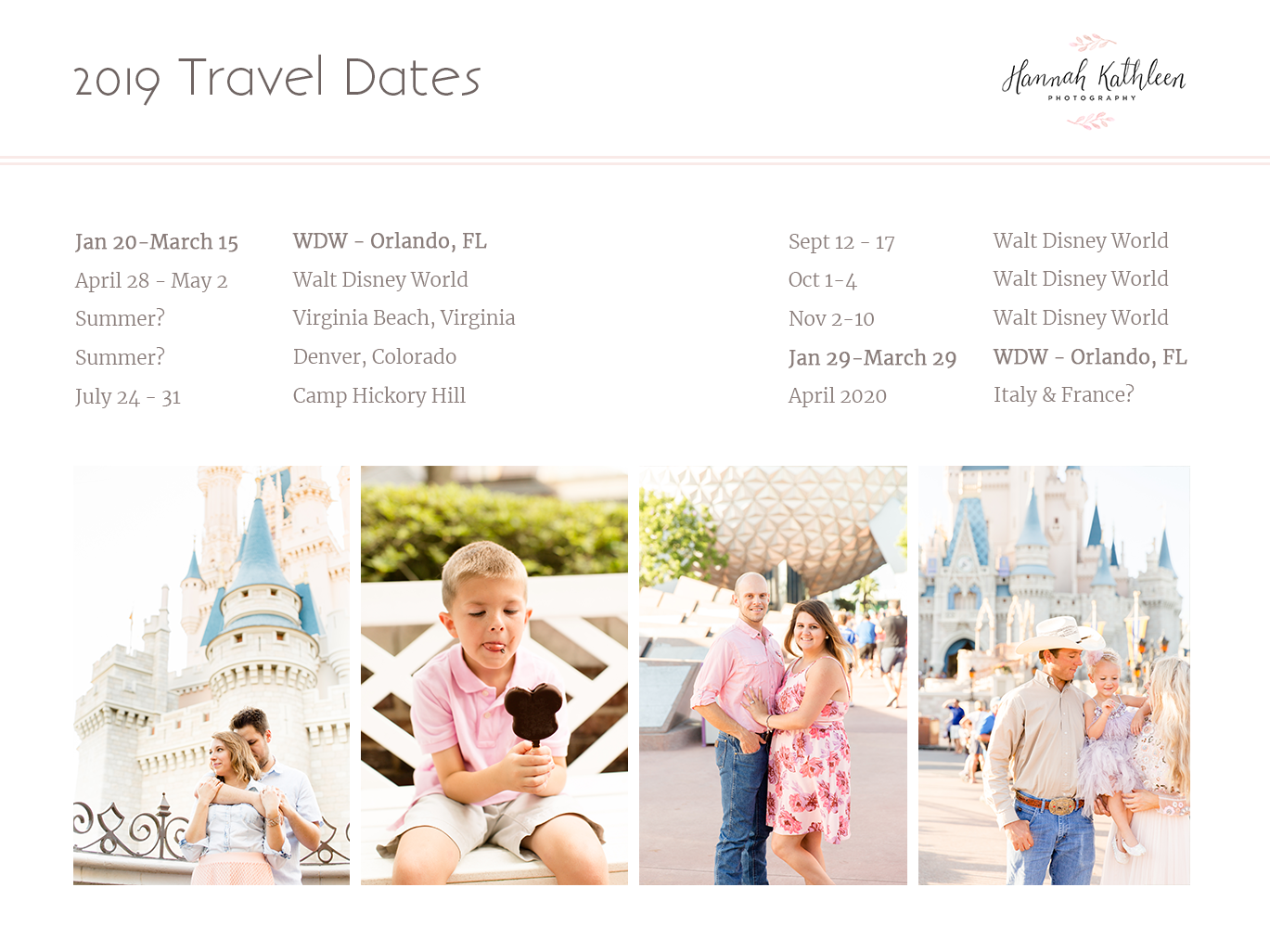 Take a look at my travel calendar and let me know if you want photos anywhere!
Also, if you have a Disney trip planned, message me regardless of your dates, you bring me there and the photos are yours! Yay! (And I'm happy to set you up with some tips and advice before your trip if you're looking for help with anything!) And yes, that isn't a typo on my travel calendar… we are "snow-birding" near Disney World in Florida for three more weeks! And I'm available to take photos all around Orlando! Introduce yourself… I love making friends!