Disney World | Chris & Megan
Mar 4, 2019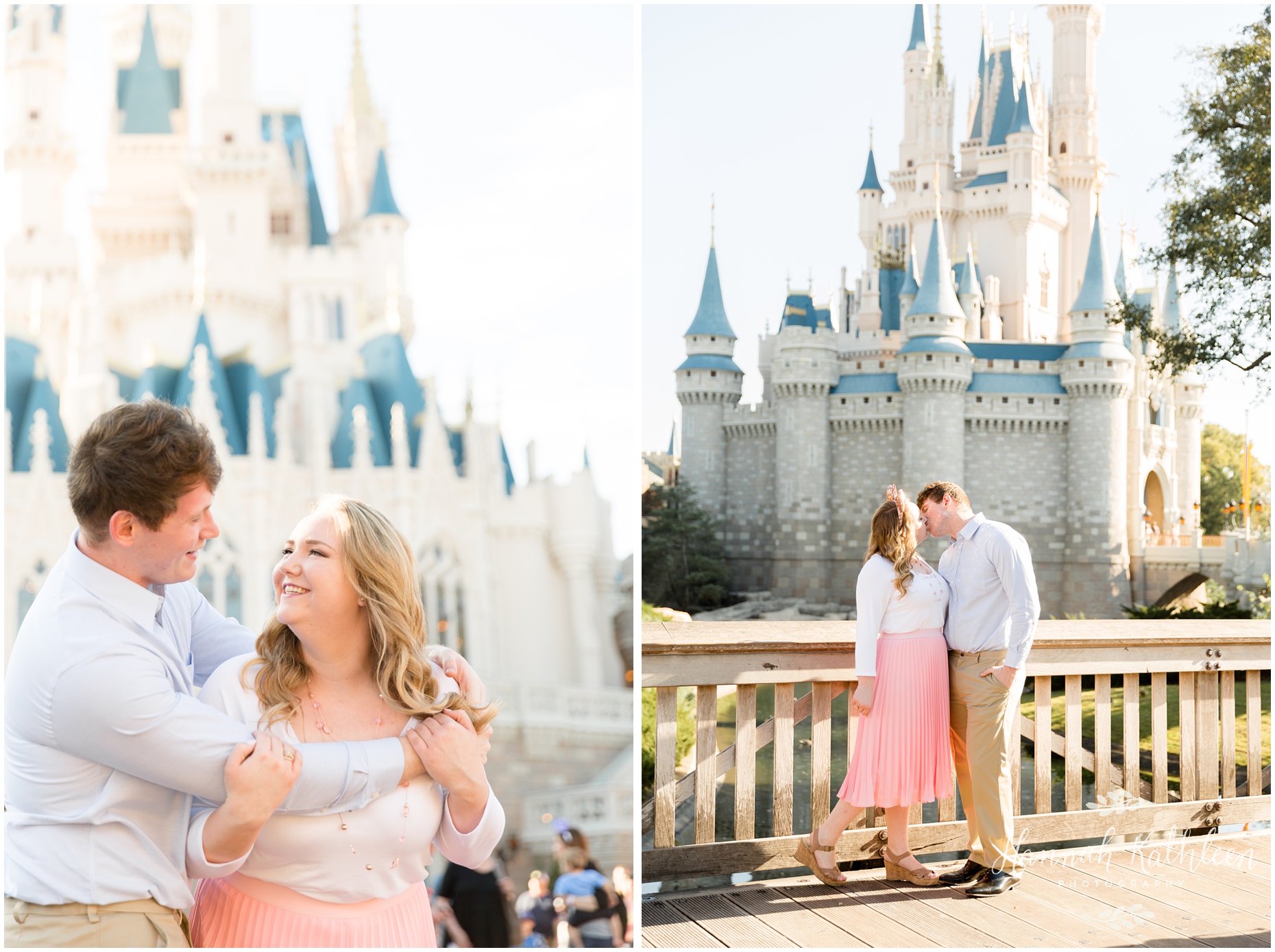 Chris and Megan came from Texas for a Disney trip to celebrate their upcoming graduations!! It has been a whopping 11 years since Megan last visited Disney World, and this was Chris' very. first. time! How exciting!
And how exciting that I got to be a little part of it!
Megan sent me pics of her outfit a few days beforehand, so I knew I should be excited about this one! ;) These two showed up looking FANTASTIC. Don't you just love her skirt and necklace!? I need her to dress all my couples for me! :)
I especially loved when Megan added an extra Disney touch to her outfit… the rose gold minnie ears! Yay!
I spent a very quick 30 minutes with Megan and Chris in Magic Kingdom. We stuck to some of the best spots to view the castle, and fit a ton in a short amount of time!
Aren't they so cute together!?
Enjoy this Walt Disney World session! Thanks for stopping by!
Caleb and I have now been here in Orlando, Florida for six weeks and I can't believe we are almost done with our first snowbirding adventure. I am sad to see the end so close, but grateful for lives and jobs that allow us to do this! It's been an amazing time so far full of park days, lazy days, early morning runs, bike rides, disney snacks, old friends and new friends. While I'm here though… if you or anyone you know is coming to the Orlando area or even to Disney World, hit me up! I'm here and ready for photos! And getting lots of inquiries for Disney photos throughout the rest of the year… we'll see how many times I come down this year. :)
Hop on over to my website and say "hi!" Follow along on facebook or instagram!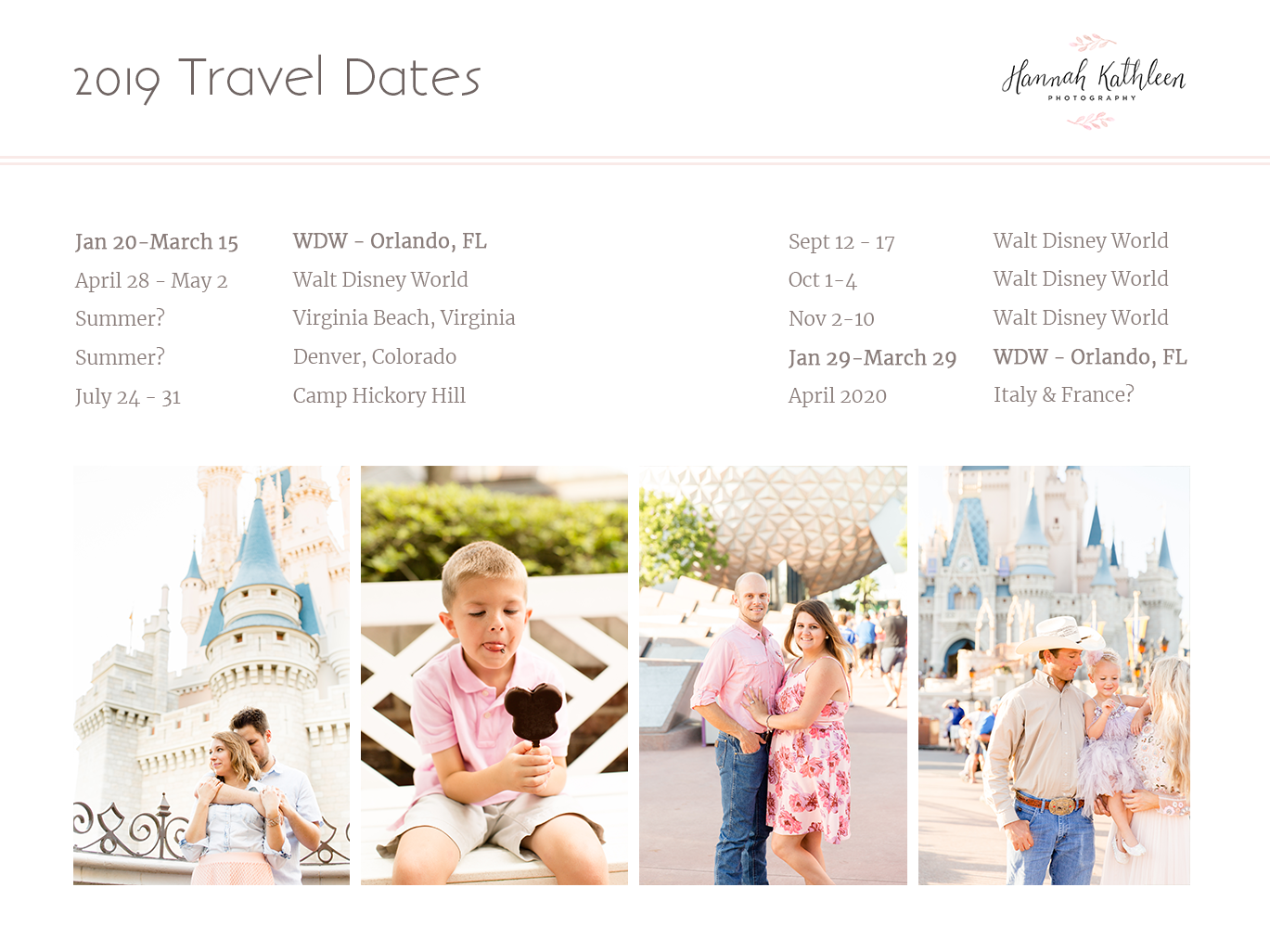 Take a look at my travel calendar and let me know if you want photos anywhere!
Also, if you have a Disney trip planned, message me regardless of your dates, you bring me there and the photos are yours! Yay! (And I'm happy to set you up with some tips and advice before your trip if you're looking for help with anything!) And yes, my travel calendar says we are no longer in Florida, but we ARE HERE near Disney World in Florida for two more weeks until March 15th! And I'm available to take photos all around Orlando! Introduce yourself… I love making friends!