Disney Fireworks Cruise | McDonell Family
Mar 16, 2020
Where do I even start with these two? Ryan and Courtney are pretty much my favorite people in the entire world. They live in Buffalo too… and we met online and then soon after in person to plan the details of their Disney Fairytale Wedding! That's right, these two got married on Walt Disney World property and had their whole wedding celebration at night at magnificent locations around Disney World. And I was their photographer!!
To back up a bit, Ryan proposed at Magic Kingdom during the fireworks show called Happily Ever After! It was the most magical moment ever. Now, the Happily Ever After show and song mean A LOT to them. So much so that they planned their entire wedding day around watching Happily Ever After from the Polynesian Resort Beach across the lagoon during their Cocktail Hour! It was amazing... And yes, they had their reception on Sunset Boulevard in Hollywood Studios. No big deal.
Now, exactly one year later (to the day!), Ryan planned a Fireworks Cruise to celebrate their one year anniversary. You might notice they have an extra tiny guy with them! This was my first time meeting him and his first time experiencing Happily Ever After. How special.
Thank you Ryan SO MUCH for making sure I was a part of this celebration. I can't thank you enough for wanting me to be there.
We departed from the Polynesian Resort on an 8-person pontoon boat. It was just the family of three, myself, and two drivers. Ryan had planned a nice dinner to be delivered to the boat, so they set up a table with food from Ohana – complete with Pog Juice!
He also surprised her with a one-year anniversary cake! Does this look familiar? This is a tiny version of their wedding cake that Disney created for their Hollywood Studios reception! How cool is that!?
For those of you interested in booking your own Fireworks Cruise, go to this website to learn more. Ryan was originally planning on departing from Disney's Wilderness Lodge because it's their favorite hotel! However, it's good to know that the food available to you depends on the kitchens from where you choose to depart from. Ryan and Courtney love the food from the Polynesian restaurant called Ohana, so he chose to depart from the Disney's Polynesian Resort instead of Disney's Wilderness Lodge. Good to know if you're planning your own fireworks cruise.
The Ohana meal was complete with the salad, lo mein, shrimp, steak, chicken, potstickers, the delicious bread, and of course Pog Juice!!
These two are as kind as can be and shared their whole meal with me complete with champagne and Pog Juice. I just love these two so much!
The drivers took us by the Wedding Pavilion and Wilderness Lodge before stopping in front of Magic Kingdom in time for the fireworks to start! How precious are these pictures?


After Happily Ever After, Ryan and Courtney cut their cake… and they shared their chocolate peanut butter cake with me. Yum!
And it was already time to go back to land. The whole boat ride lasted just over an hour and a half and was truly a magical experience.
I can't end this blog post without mentioning the true generosity of Ryan and Courtney packing me up with boxes and boxes and boxes of the leftover food, cake, and pog juice.
The best leftovers ever!
Yes… I walked away with a champagne flute full of pog juice. Can't let that stuff go to waste!
Thank you two for allowing me to spend your anniversary with you. There was no better way to celebrate! Congratulations!
Stay tuned for the McDonell Wilderness Lodge Family Session we did a couple days after this session! I can't wait to share more of these pictures with you!
And if you want to check out Ryan and Courtney's Disney Fairytale Wedding photos, just click here!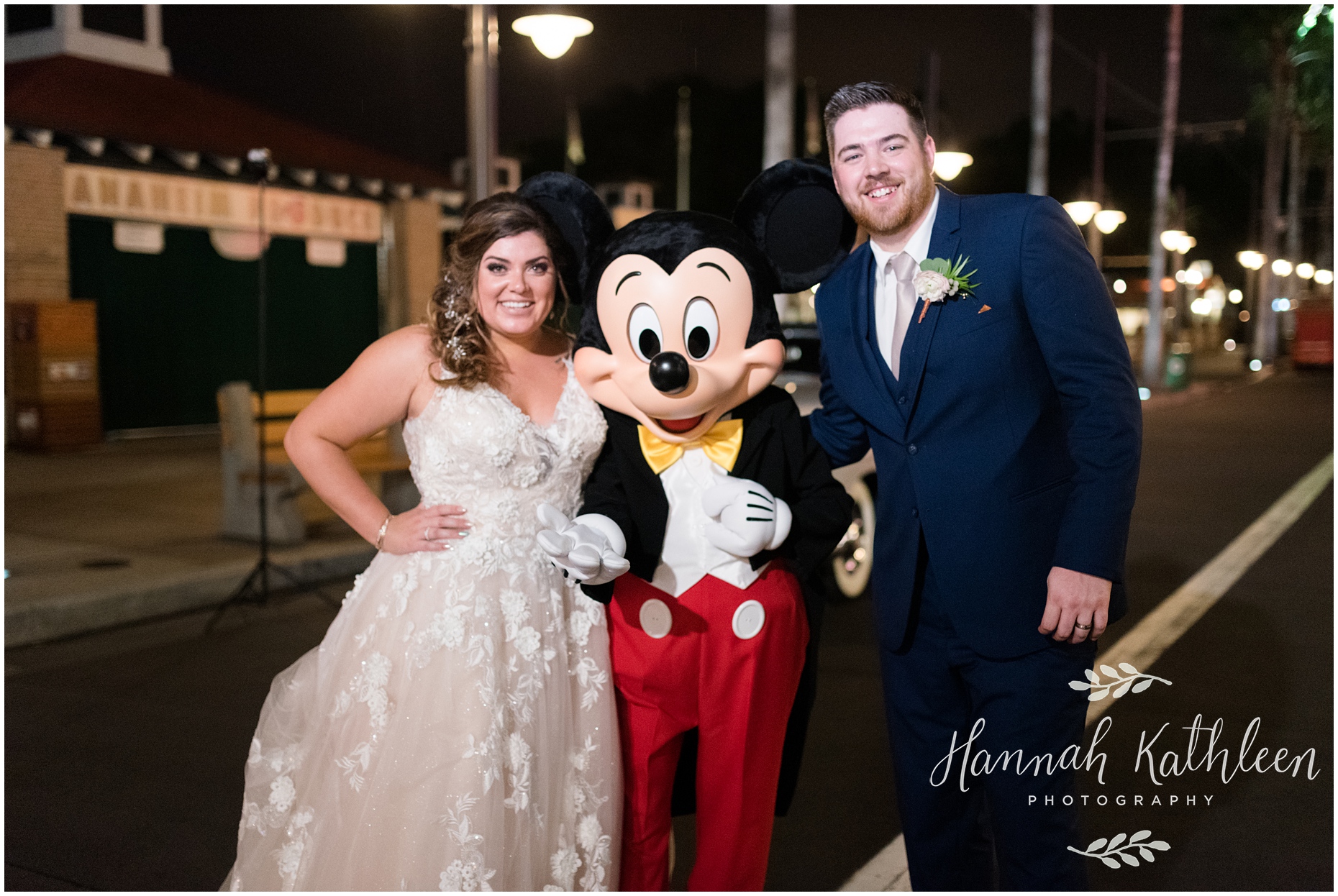 Born and raised in Buffalo, New York, I am a portrait photographer specializing in weddings! I love to travel especially for photos! Don't hesitate to reach out an introduce yourself, I love making new friends!
Take a look at my travel calendar and let me know if you want photos anywhere!
Also, if you have a Disney trip planned, message me regardless of your dates, you bring me there and the photos are yours! Yay! (And I'm happy to set you up with some tips and advice before your trip if you're looking for help with anything!)
Looking for some Disney magic in between trips? Check out my YouTube channel - Hantasmic! Subscribe for new videos regularly!