Hollywood Studios | Bulan Family
Mar 19, 2020
One of my favorite parts about "living" in Orlando, Florida for the winter is that I'm so close to Walt Disney World that I can pop in and out for photo sessions at any time! And when I get a fairly last minute request for a photo session, chances are I can tell them 'yes!' That's exactly what happened with the Bulan Family! We officially got this Hollywood Studios family session on the calendar just four days before the session took place. I love being able to say yes to those types of emails and I'm so glad I got to spend an evening with Heather and her family!
As you can tell, this is a more nontraditional form of family photos in Disney. No, we didn't go to Magic Kingdom for castle pictures… no, they didn't dress up in pastels… and ultimately, our goal was to walk around Galaxy's Edge so the kiddos could take in the sights with my camera nearby! This was the family's first time in Galaxy's Edge and you can tell these cute kids love Star Wars!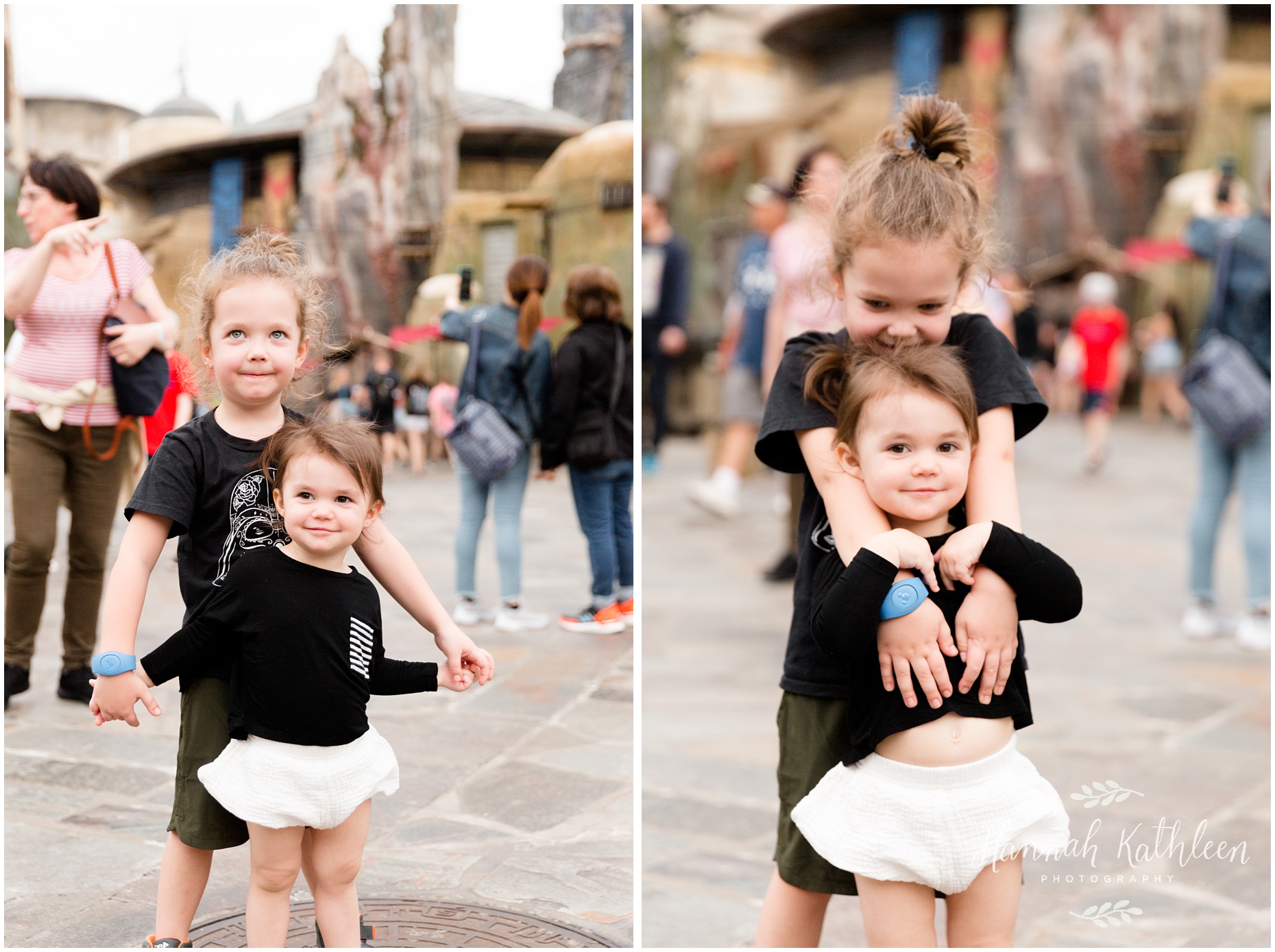 Want to see more of my Disney sessions? Take a look at the Moneyhon Family!
Another one of my favorites is the Goldsmith Family!
Born and raised in Buffalo, New York, I am a portrait photographer specializing in weddings! I love to travel especially for photos! Don't hesitate to reach out an introduce yourself, I love making new friends!
Take a look at my travel calendar and let me know if you want photos anywhere!
Also, if you have a Disney trip planned, message me regardless of your dates, you bring me there and the photos are yours! Yay! (And I'm happy to set you up with some tips and advice before your trip if you're looking for help with anything!)
Looking for some Disney magic in between trips? Check out my YouTube channel - Hantasmic! Subscribe for new videos regularly!