How To Prepare For Your Engagement Session
Feb 19, 2018
Congratulations bride-to-be on your engagement!
So you're ready to start thinking about engagement photos? GREAT! Engagement sessions are my favorite! I love creating memories and capturing the special bond between two people in love.
I remember when I got engaged back in 2015, I was so excited to have our pictures taken. It's truly half the fun of being engaged! Caleb proposed in the middle of October, and we quick booked a session with my friend and fellow photographer, Sarah Bridgeman for the very next week! I was so worried that the leaves would all fall before we could get our engagement photos taken, but we made it! Phew…
Look! It's us!
I have our engagement photos printed on professional canvases hanging around our apartment so I can see them everyday. I am so grateful for these images because they take me right back to those moments in chilly October, Caleb's arms around me, with a brand new ring on my finger. It was all so exciting.
I've been where you are. I know the excitement. I know the butterflies. I know how much you love him.
I know how quick the engagement process goes by. Don't miss out on all the fun in getting your pictures taken and choosing which ones to give to your parents and which ones to frame on your wall. You can't go back to this moment and you will never look quite the same. Believe me… Caleb had a man bun for our engagement pictures! 😳
As you prepare for your very own engagement session, here are a few things you can think about to make it the best experience ever!
Choose the time of year!
We have quite the variety of seasons here in Buffalo, NY. Pick your favorite! Nothing is off limits.
Autumn
Do you want beautiful fall leaves? Try booking your session in October! I find that the middle of October is typically a safe bet. The leaves are at their peak colors, and it shouldn't be too windy or rainy until the end of October and into November. September and November often bring a lot of rain… but don't be afraid to embrace it! Rainy day photos are a blast and I have clear umbrellas!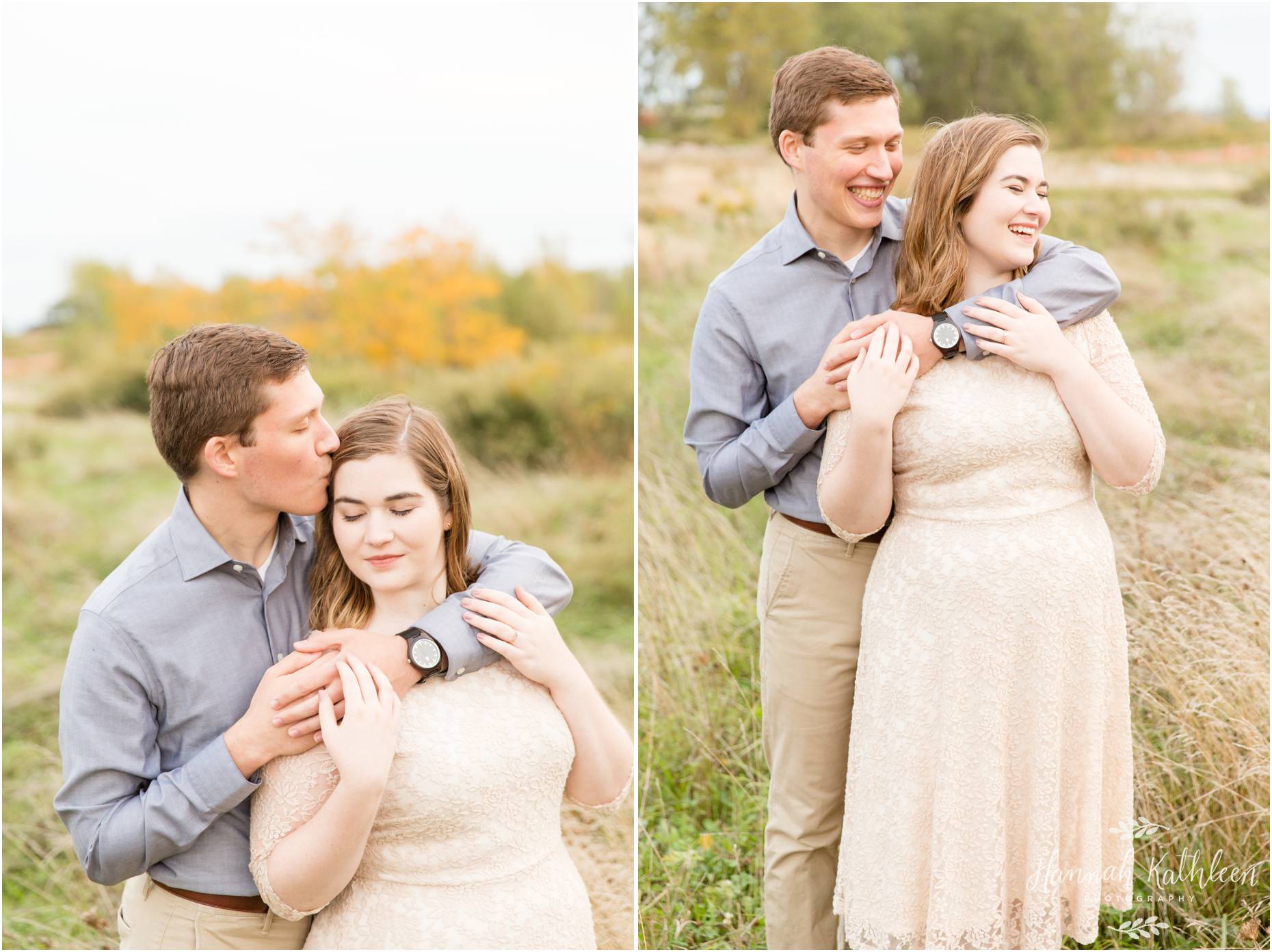 Winter
Do you want a beautiful pure white snow scene? No problem! We can absolutely schedule your session to try to capture that light fluffy snow well known to us Buffalonians. Imagine a field full of snow, or taking pictures in the woods with snow on the trees around you. We can find a winter wonderland and you can use your love to keep warm!
Spring
If you prefer to wait for green grass, let's try for early April! Early April can make for some beautiful portraits as the trees are budding! If you prefer some leaves on the trees, the end of April might be better for you.
I also should mention my absolute favorite part of spring… CHERRY BLOSSOMS! By all means, we can schedule your session during the week and a half of primetime cherry blossom blooms. Pictures don't really get much dreamier than soft pink and white cherry blossoms in your photos. 😍
After the cherry blossoms are over, spring is green, green, green!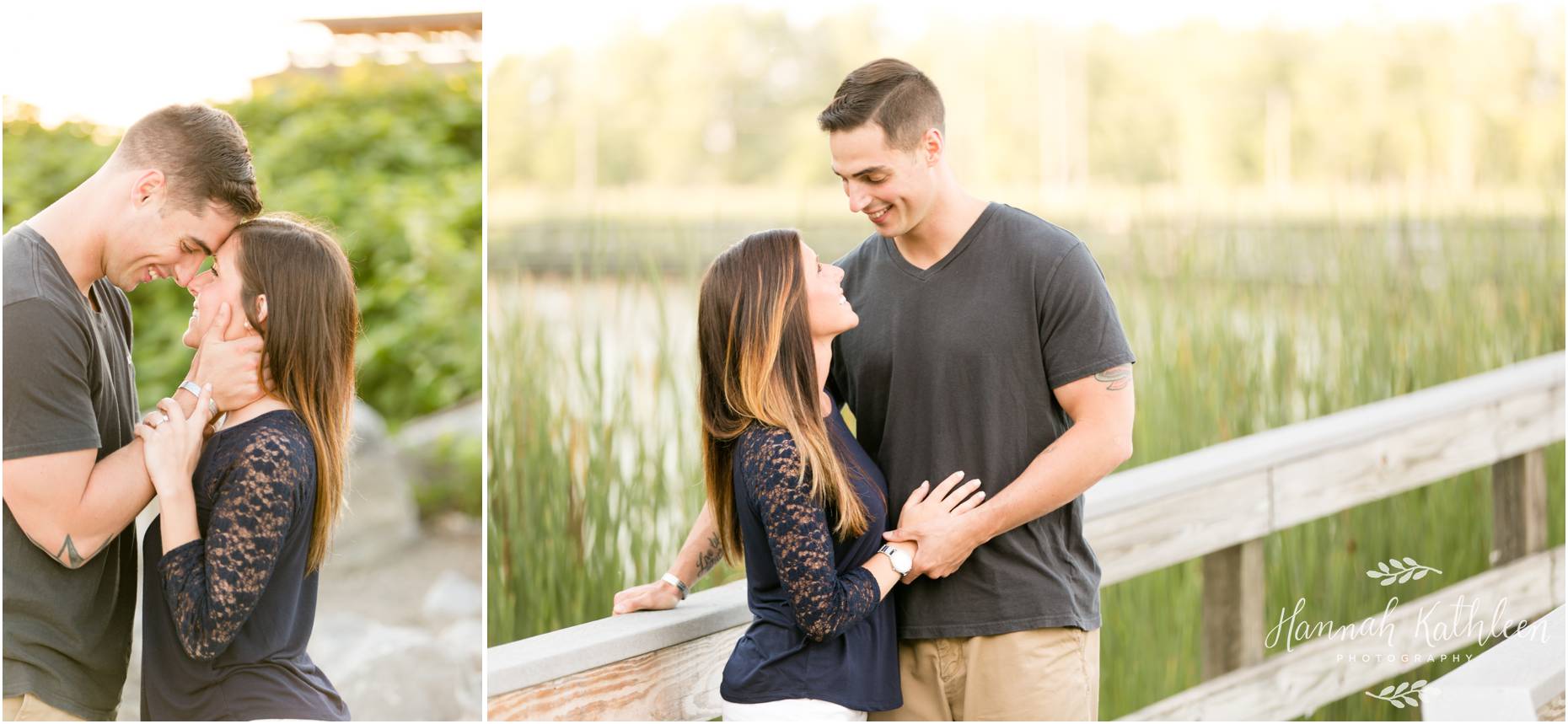 Summer
Summer is ideal for a lot of things. The warmth of summer makes photos in creeks, ponds, lakes, etc as comfortable as possible! July and August are the warmest months AND the least rainy! With early sunrises and late sunsets, we definitely have the most flexibility to fit in your session before or after your work day. Long summer days call for hikes and exploring new places.
Choose your location!
We will work together to decide on your ideal location(s). I can give you guidance for places that have gorgeous lighting (it's all about the sun!), beautiful backgrounds, and non distracting elements (I find it's best to avoid places with lots of benches, poles, garbage cans, signs and people).
Sometimes a location works really well in the morning, but the sun hits it too hard in the evening. Sometimes the sun can be blocked (and this can either be a good or bad thing) or there might be an event taking place that brings a lot of people there. You can share the type of locations you like, and I can recommend a handful of places that fit with your vision AND have all the characteristics I look for when creating beautiful portraits. Let's work together! And remember, I'm always willing to travel and go new places.
Choose your outfits!
This can be one of the most stressful parts of your engagement session. I get it… I went to the mall the day before my engagement session and bought a dress for myself, and like 3 shirts and pants for Caleb… 😬 thank goodness he fit in them. It can be really hard knowing how much to coordinate with your fiancé and how dressed up to be.
Do not fear! I have created a Clothing Style Guide (with lots of pictures) to walk you through exactly what you should look for when choosing outfits, coordinating, and accessorizing. I have tips on how to flatter yourself best, what shoes to wear, and how to do your hair and makeup. This will be sent right to your email when you book with me, and I'm always here to text or call with any questions you might have as you prepare! This difficult and stressful component no longer needs to be so hard!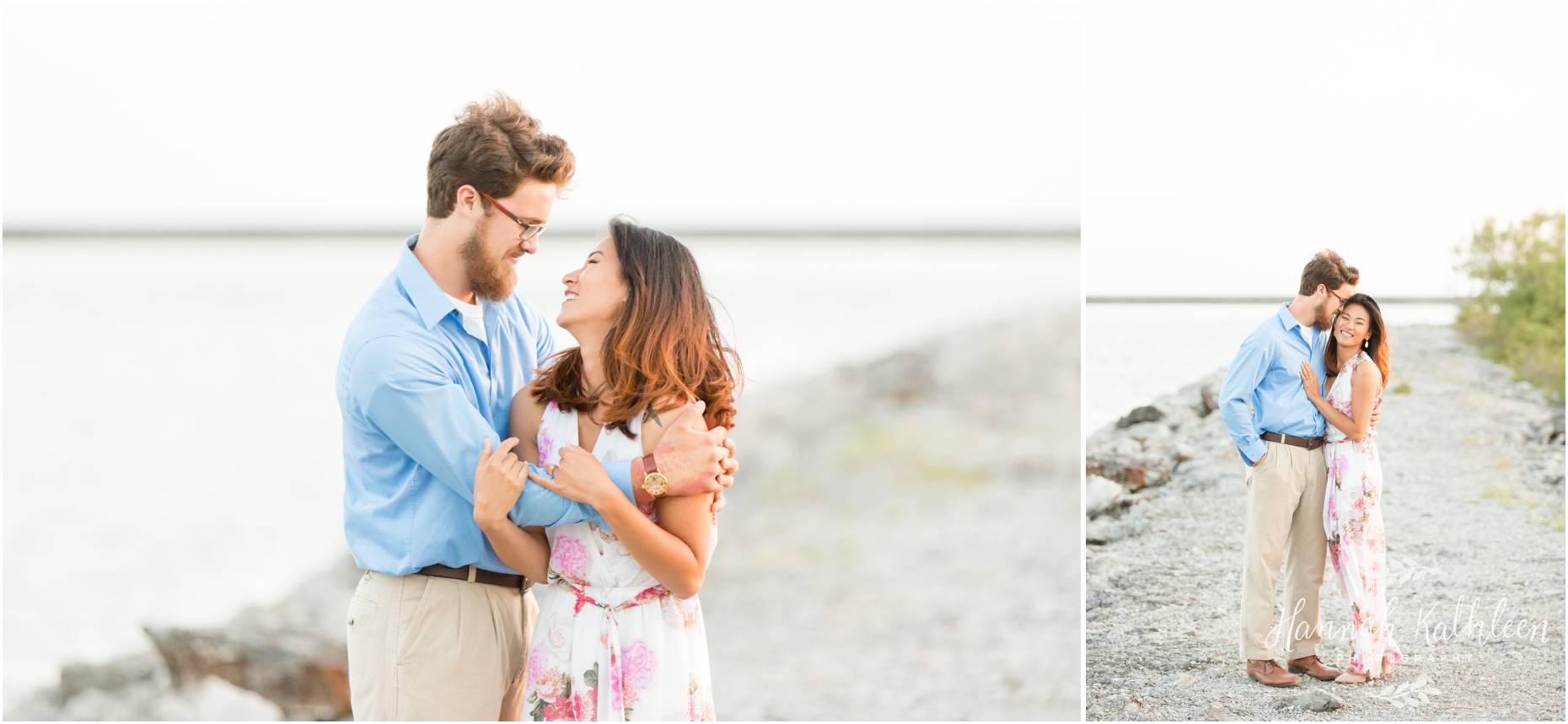 Get that ring cleaned!
Yes, you guessed right… your ring will be in a lot of photos! Take the time to get your ring cleaned soon before your session so that it sparkles and shines in every photo.
Look how shiny these rings are!
And don't forget, your nails are going to be in every photo too! You don't HAVE to paint your nails (if it's not your cup of tea), but at least take off the old chipped polish. The camera sees everything.
Leave the rest up to me!
Now that it's time for you to meet me for your engagement session, this is the easiest part! You are not expected to be models, and you will never be let loose on your own. I'll walk you through everything! I'll show you exactly where to stand and what to do with your hands. I'll tell you where to look and what to do. I'll always create flattering shapes and angles and guide you the whole time. I try to make it as easy as possible! You will feel comfortable and the pictures will feel natural. We are going to have so much fun!
I can't wait to see you for your pictures! You two are going to do awesome!
View some engagement sessions here:
Find out more about me before your session!