Disney World | George Family
Nov 20, 2018
Gina found me on Instagram and I knew right away that we would be a good match. Disney World holds a very special place in her heart and she was eager to share that with her little girl. And I was eager to document that!
Tim and Gina came to Orlando, Florida for a little vacation and to spoil their daughter. This one was wide eyed with all the magic around her. I'm so glad I got to document this very special time! This will be looked back as the trip she took with her mom and dad before her little brother or sister was born! That's right! Gina is expecting and we did a fun little gender reveal at the end of the session! What color do you think the mickey balloon will be!?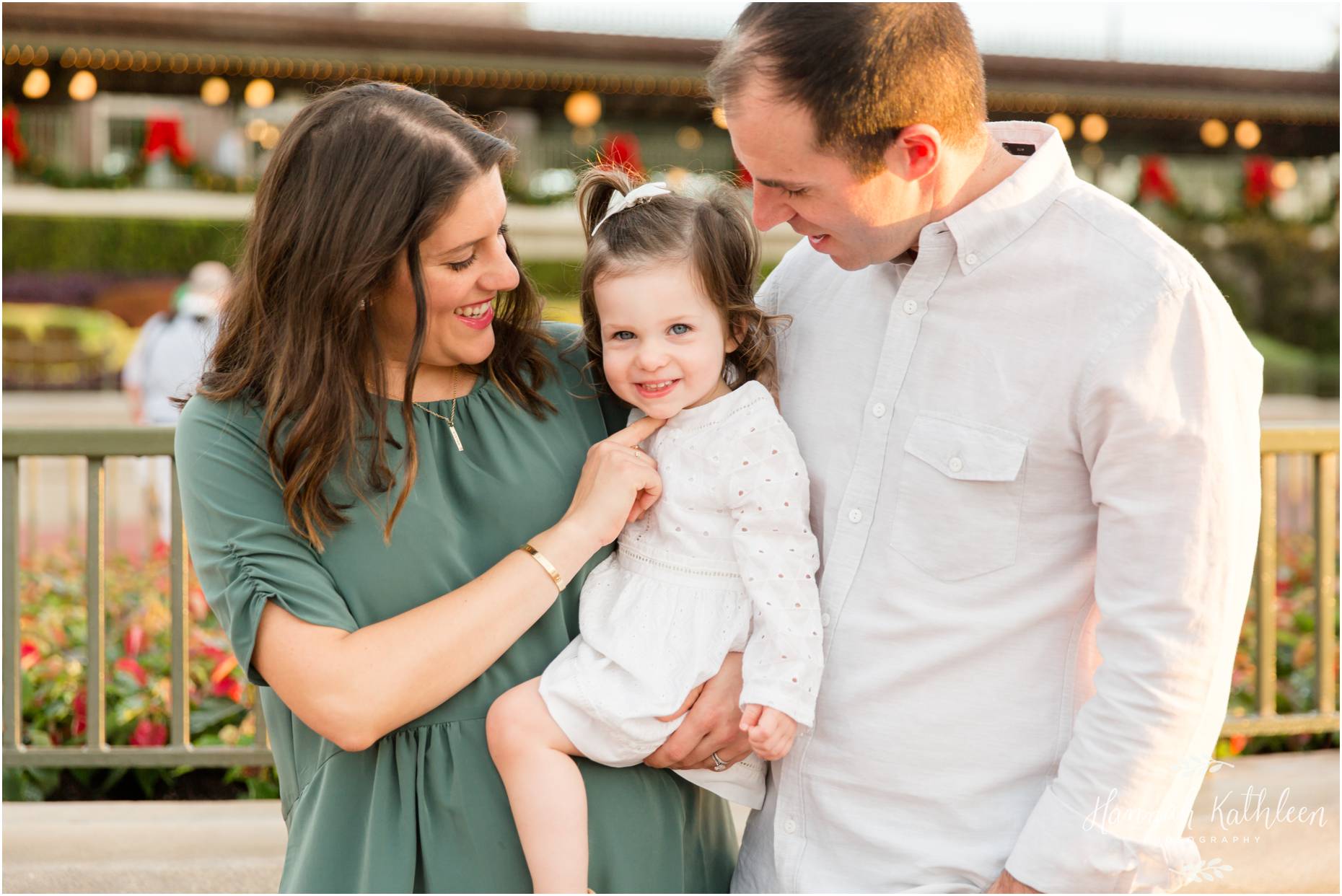 This was a very very fun trip for me because I was privileged to arrive on Halloween day and experience the fall festivities and decoration in full force! I even attended Mickey's Not So Scary Halloween Party for the very first time and it was to die for. Get it?
I was SO excited to leave Magic Kingdom at midnight with pumpkins and fall leaves everywhere, and arrive at 7am the next morning to see wreaths, ornaments, and christmas spirit in place of everything I saw just 7 hours earlier. Disney World decorates like nowhere else, and clearly they have a pretty good overnight team working hard to make it pretty for us!
The George Family pictures definitely have an extra touch of magic to them because of the Christmas decorations!
We took in the sights and sounds (and smells) of Main Street before the rest of the park opened!!
A kind cast member was watching on as we took photos with the castle in the background and he came out of The Emporium with a plush Mickey Mouse. Disney magic is real and this little girl sure did appreciate that! You'll be seeing Mickey here and there in the rest of these pictures!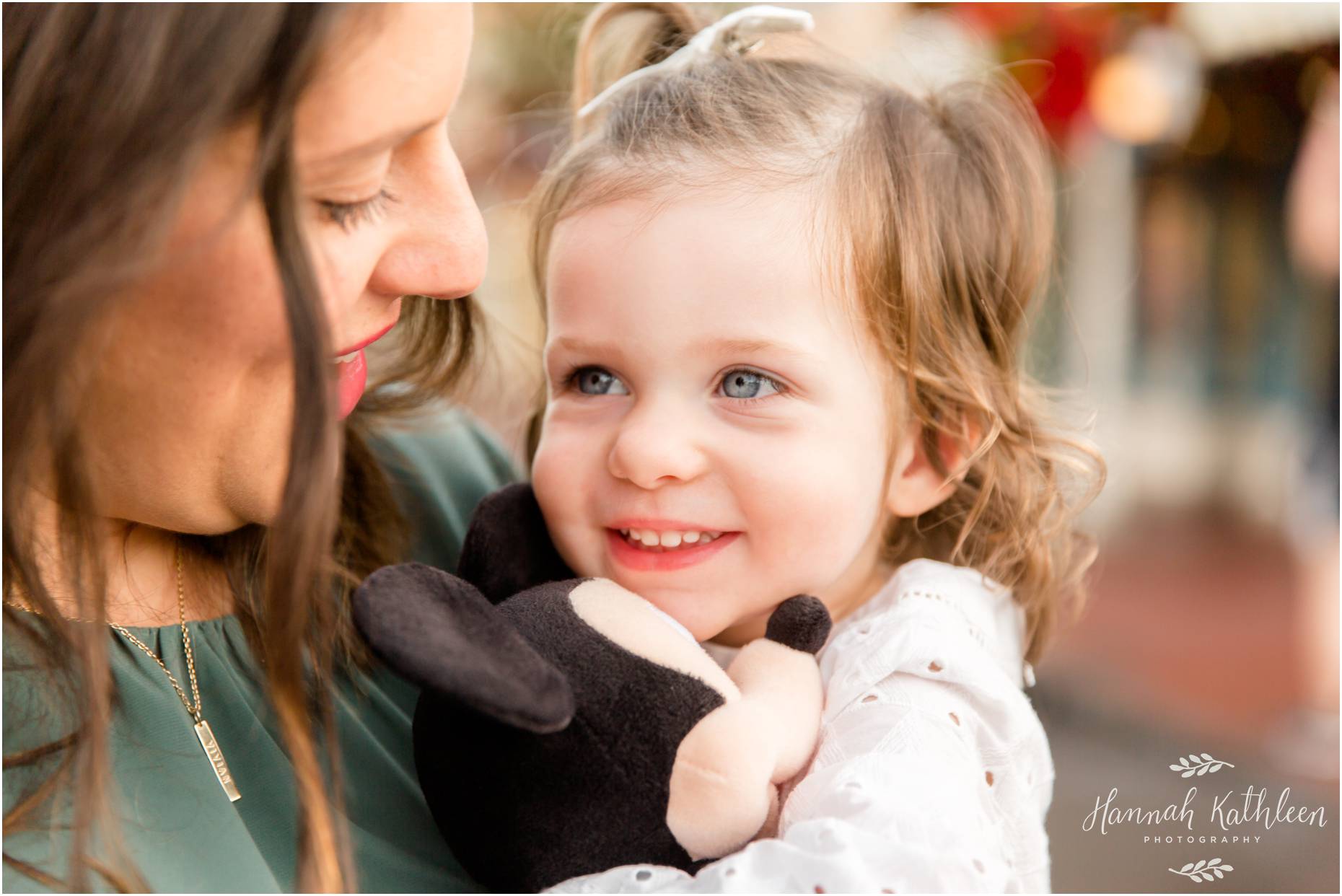 And then, it was time for the opening ceremony. Look at her face light up (she was seeing Mickey and Minnie and all the princesses!)
Park open sessions are my favorite just because from the opening ceremony we get to walk right on Dumbo and Teacups! In fact, the cast members let us stay on Dumbo and ride a second time because nobody was in line!
This sweet girl didn't know quite what to think about the teacups, she was very very observant of all that was going on around her!
I am also a huge fan of morning sessions because the sun hits the back of the castle just right. I love these pictures!
We met grandma and grandpa for a few special pictures.
Time for the gender reveal!! What color Mickey balloon will they buy!?
It's a boy!!!!!!
What's the best way to celebrate? With a Mickey ice cream bar of course! And this lucky little girl ate her first Mickey bar when she rarely gets sweets... what a special trip!
Tim and Gina, thank you for making me feel so welcome into your family. I had a blast riding rides with you guys, and exploring Magic Kingdom. Thank you for trusting me with this task of documenting this special trip! And thank you for bringing me down to Disney World so I could take your pictures! You guys are the best! Let's do it again when little brother joins us! ;)
Want to see more Disney World sessions? Check out this family session from Magic Kingdom! And don't forget this adorable family session and this couple session!
Hop on over to my website and say "hi!" Follow along on facebook or instagram!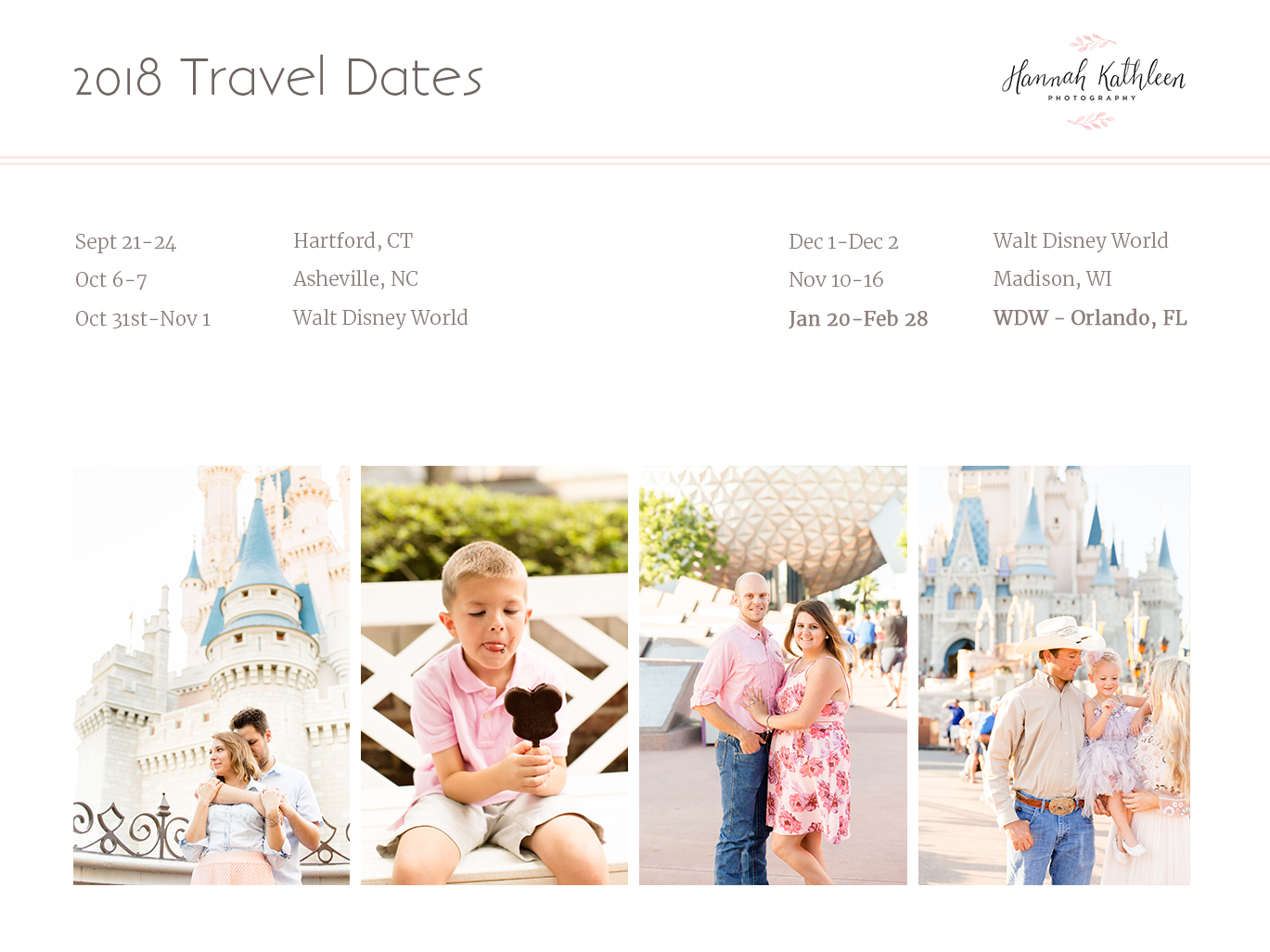 Take a look at my travel calendar and let me know if you want photos anywhere!
Also, if you have a Disney trip planned, message me regardless of your dates, you bring me there and the photos are yours! Yay! (And I'm happy to set you up with some tips and advice before your trip if you're looking for help with anything!) And yes, that isn't a typo on my travel calendar… we will be "snow-birding" near Disney World in Florida for SIX weeks next winter! And I'm available to take photos all around Orlando! Introduce yourself… I love making friends!
Thanks for reading this blog post!