Disney World | Goldsmith Family
Dec 11, 2018
From the first message exchanged with Alessa, I knew they were going to be a perfect family for me! Her husband, Nick, has been stationed in Korea, and came home for a very short trip and they chose to spend a lot of the time in Walt Disney World as a family! How cool is that? Nick is overseas until September 2019, so Alessa cherishes the time they do have together and she's sure to document it well. Alessa takes beautiful photos of her family, and they've had professional pictures taken quite often… including the last time they were at Disneyland expecting their second beautiful little girl! (Not so subtle hint… if anyone wants to bring me to Disneyland for photos… or ANY Disney Park across the world, I'd bend over backwards to make it happen!! Hong Kong Disneyland, Shanghai Disney, Disneyland Paris, Tokyo Disneyland… let's do it!)
When Nick is away, I can imagine these photos are very very special to Alessa and the girls.
Alessa was excited to document her [almost] 3 year old in such a magical way! All week she had been asking for a mickey balloon. So what better way to start the session!? Look at her buying her very own mickey balloon!
This is the face of one very very excited little girl!!
Just wait until you see how we ENDED our session!!
We also had one very excited little girl who was eager to ride Dumbo! I love this first picture of her waving to me! So sweet!
Both Nick and Alessa had subtle touches of Disney magic added in their outfits! See if you can find them before I tell you. :)
Did you figure it out? Look at Alessa's earings!! And don't look past Nick's shirt layered underneath the sweater!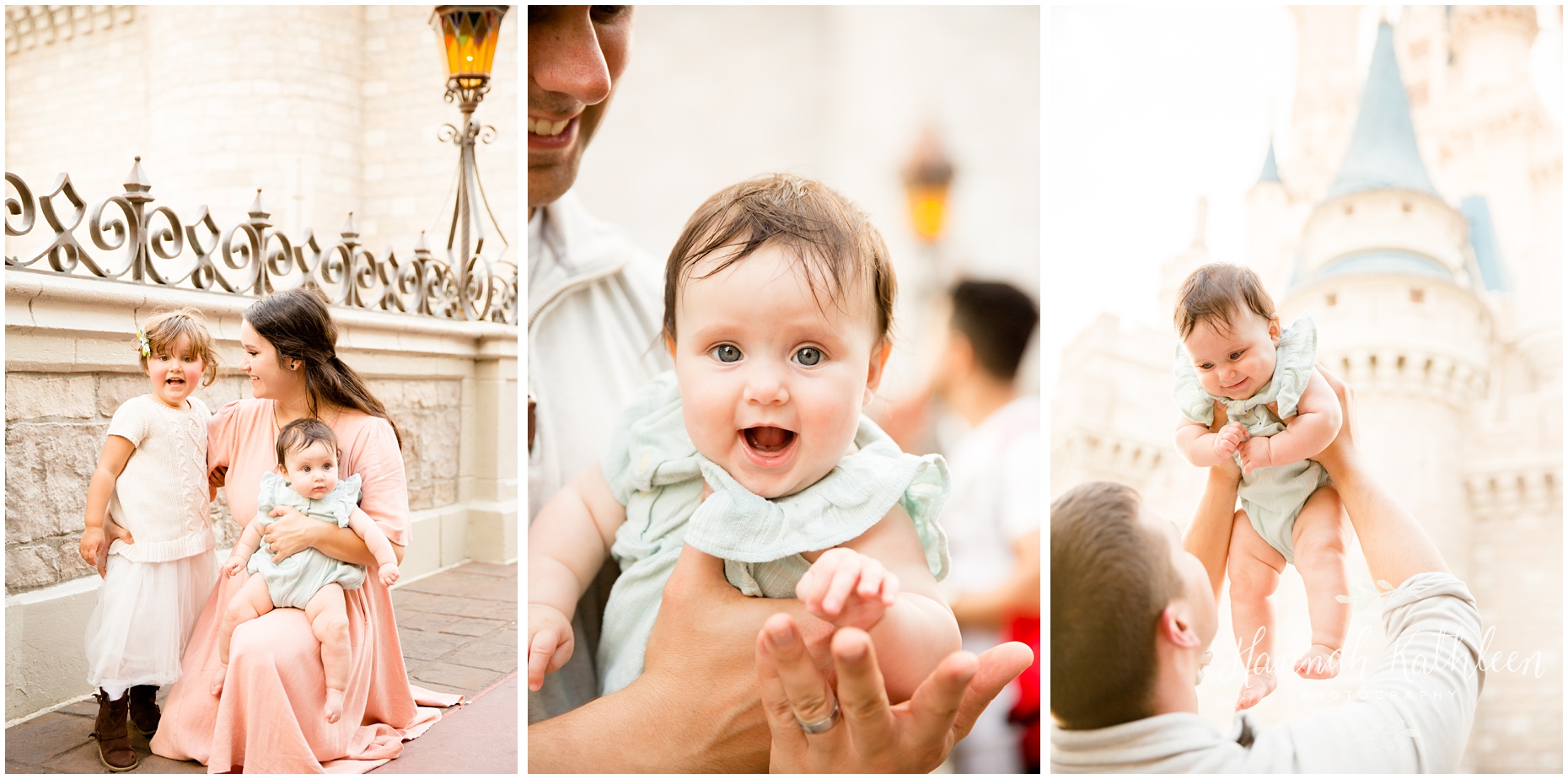 Before we finished our family photos, I just had to bring that beautiful pink mickey balloon back in and I'm so glad I did! I love how these ones turned out.
If you have seen my Disney World sessions before, you know that with little ones I like to end the session the best way I know how… with a Mickey ice cream bar!!! YAYYYYYY!! Look how big her eyes got when her mom handed her the Mickey bar!
And I'm so glad I captured this quick moment of her eying up her snack... and then the immediate reaction after her first bite! Priceless!
This sweet little girl was happy to share with her mommy and daddy and she was even ready for me to have some, too!
When it was time for me to say goodbye, she didn't quite understand why I had to leave them… she didn't hesitate to give me a hug goodbye, and that just made my day. One of the sweetest little girls I've ever made friends with!
Nick and Alessa, thank you for choosing to spend some of your precious precious time together with me! It was an honor to witness such wonderful relationships, and to be welcomed into your family for an afternoon. I loved every minute of our photo session and I can't wait to see you all sometime again.
Want to see more Disney World sessions? Check out this family session from Magic Kingdom! And don't forget this adorable family session and this couple session!
Hop on over to my website and say "hi!" Follow along on facebook or instagram!
And get this… we will be "snow-birding" near Disney World in Florida for SIX weeks THIS winter! And I'm available to take photos all around Orlando! Please tell your Disney World/Florida bound friends about me! I'll be there from January 20th - March 1st... 6 whole weeks. Plus, I make A LOT of short little trips to the Disney Parks the rest of the year, too!
If you have a Disney trip planned, message me, you bring me there and the photos are yours! Yay! (And I'm happy to set you up with some tips and advice before your trip if you're looking for help with anything!)
Introduce yourself… I love making friends!
Thanks for reading this blog post!