Disney World | Mucci Family
Mar 7, 2019
I was so excited to see this family again! I met Niccole and the boys back in 2017 when I photographed my first ever Disney session!! These cuties have grown so much, but are no less friendly! I will always remember little Geo when we said goodbye almost two years ago… he kept turning around every few steps down Main Street and waving back to me. So cute!
Here are some of my favorites from our first time together:
I had the pleasure of meeting Domenick this time and photographing the whole family together. I am so grateful for social media in this day and age to stay in touch with people. Niccole and I have stayed in touch on facebook, and she is a travel, lifestyle, entertainment blogger! I highly recommend taking a look at her blog, especially if you have an interest in Disney! I follow her on facebook and she posts really great movie and parks information and updates!
A family session in Disney World would not be complete without a ride on Dumbo! How cute was this!?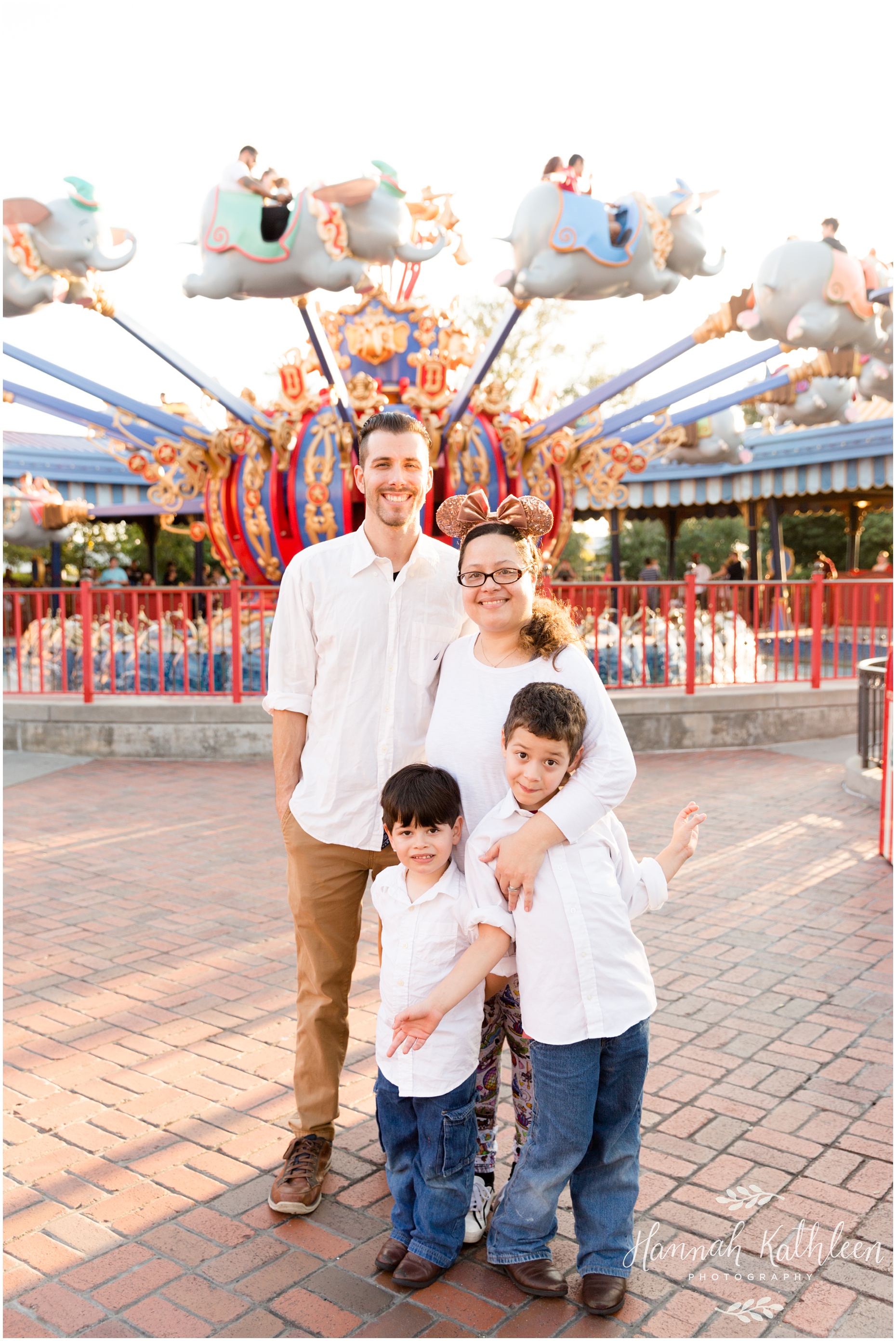 Please give Niccole a follow on facebook and instagram. You won't regret it!
And I just HAVE to shout out to Ryan & Courtney who got married at DISNEY WORLD last week! Congratulations, you two! If you haven't seen their pictures yet, you're in for a treat. Take a look! I'm still on cloud nine.
Hop on over to my website and say "hi!" Follow along on facebook or instagram!
Take a look at my travel calendar and let me know if you want photos anywhere!
Also, if you have a Disney trip planned, message me regardless of your dates, you bring me there and the photos are yours! Yay! (And I'm happy to set you up with some tips and advice before your trip if you're looking for help with anything!) And yes, my travel calendar we are here near Disney World in Florida for one more week until March 15th! And I'm available to take photos all around Orlando! Introduce yourself… I love making friends!