Wedding | Tom & Taylor
Sep 26, 2019
Where do I even start with these two? The more and more weddings I do, the more I find couples regularly putting their full trust in me. It allows me to do the best job I can possibly do, and it keeps their wedding day stress-free. Tom and Taylor were so incredibly trusting that I was able to truly enjoy every minute of their wedding day. These two are kind hearted, welcoming, and happy! They were not interested in making decisions, they just left the ball in my court for the day-of photo decisions and it was so much fun! I have never felt more trusted than with these two. Thank you, Tom and Taylor, for giving me a great experience and in turn, allowing me to do the best job I could do.
I'm going to keep this story short and sweet so you can enjoy the photos! Taylor grew up in Buffalo, New York… where the wedding took place! Tom grew up in Ohio, where they ended up meeting! Wait until you see what they put together for their wedding favors at the reception!!
Both Tom and Taylor got ready in separate suites at the Salvatore's Garden Place Hotel in Williamsville, NY – about 20 minutes outside the city of Buffalo, New York.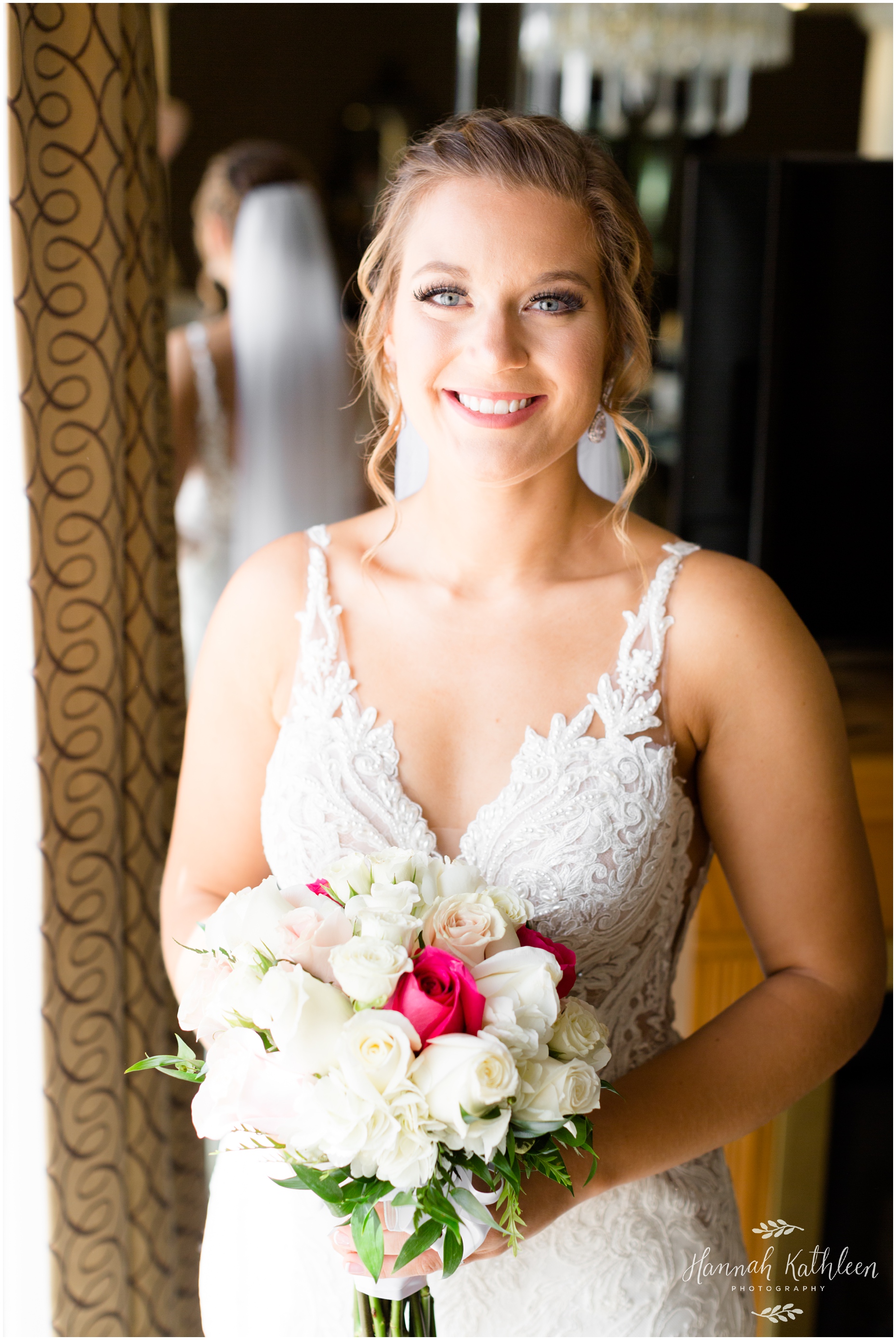 The church was St. Pius X Roman Catholic Church in Getsville, NY. The ceremony was beautiful and a great celebration of their love.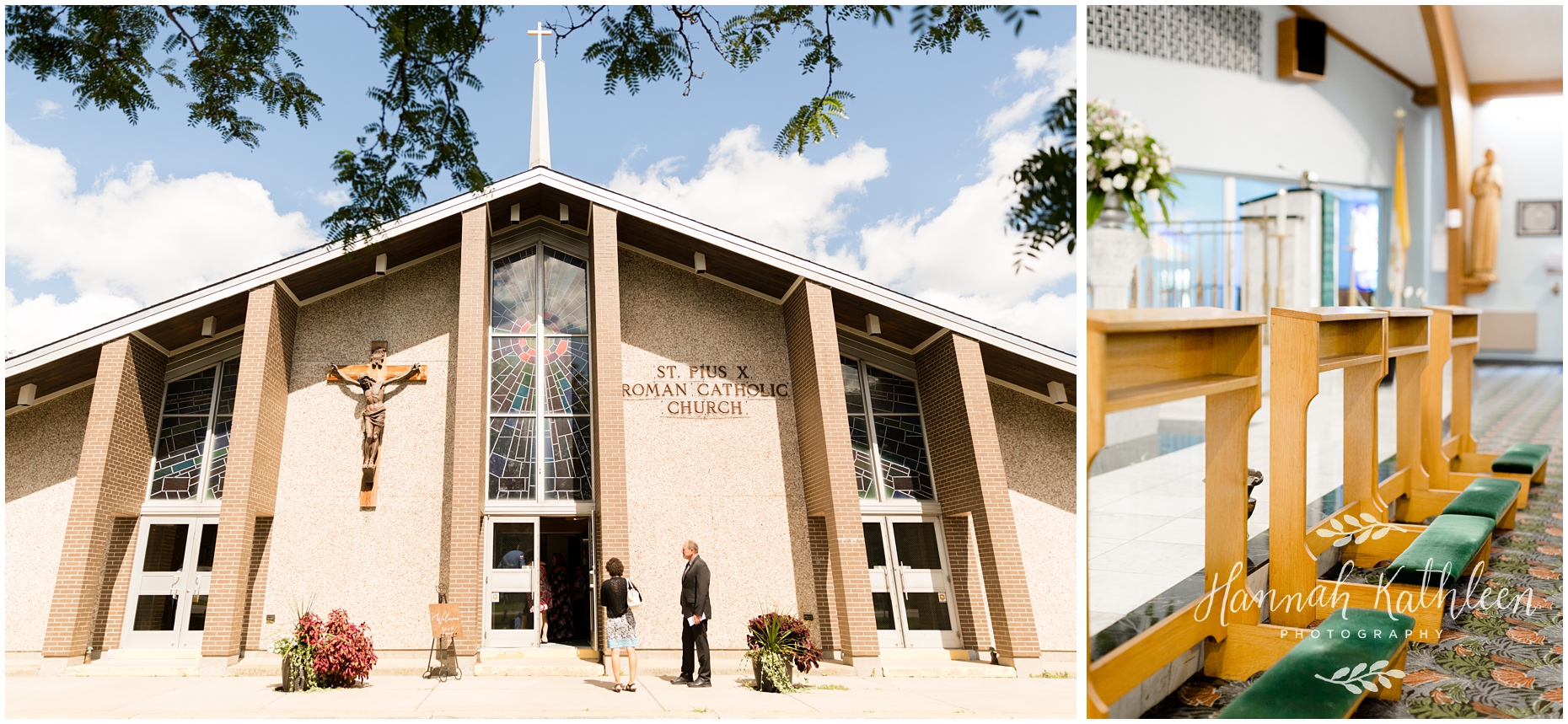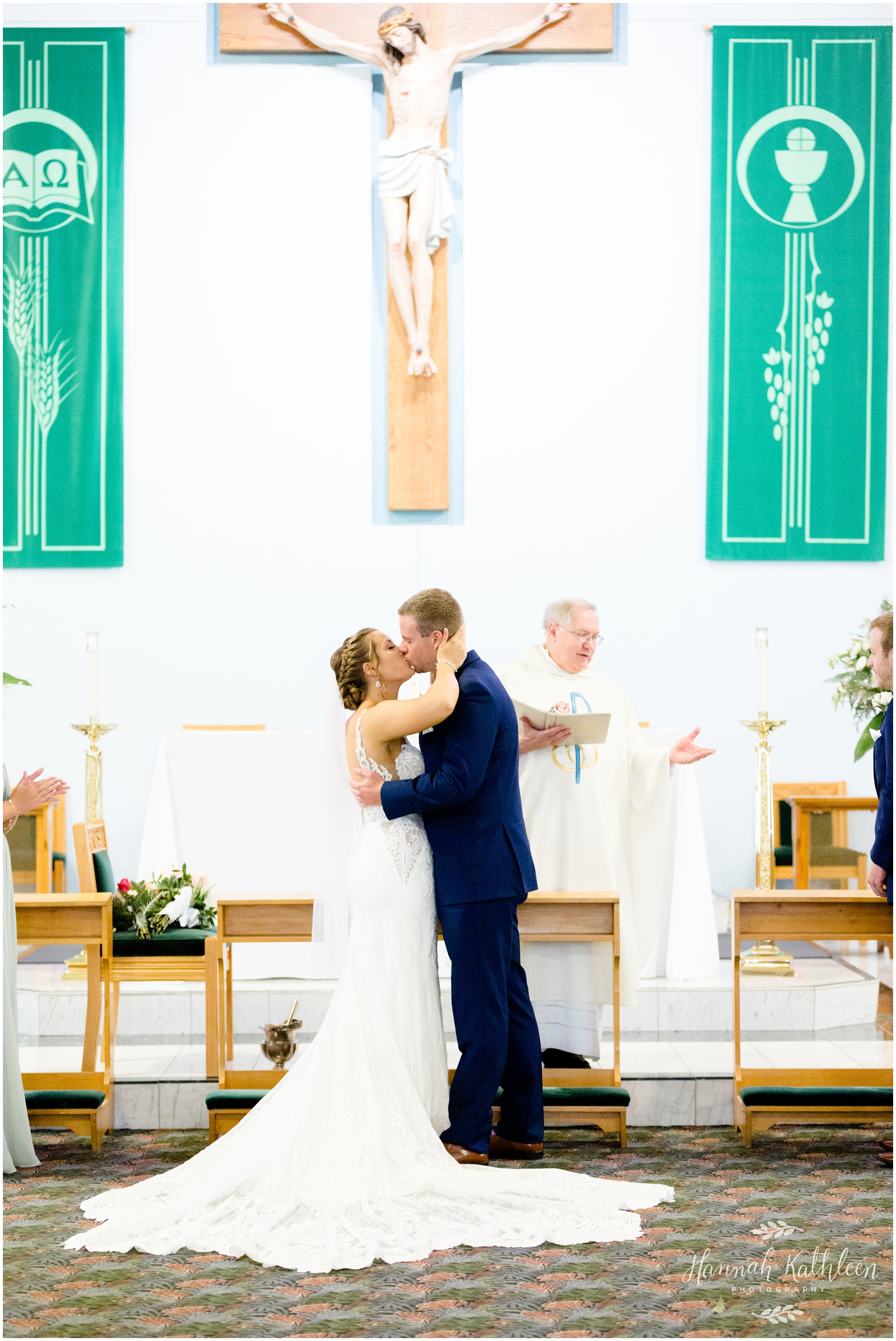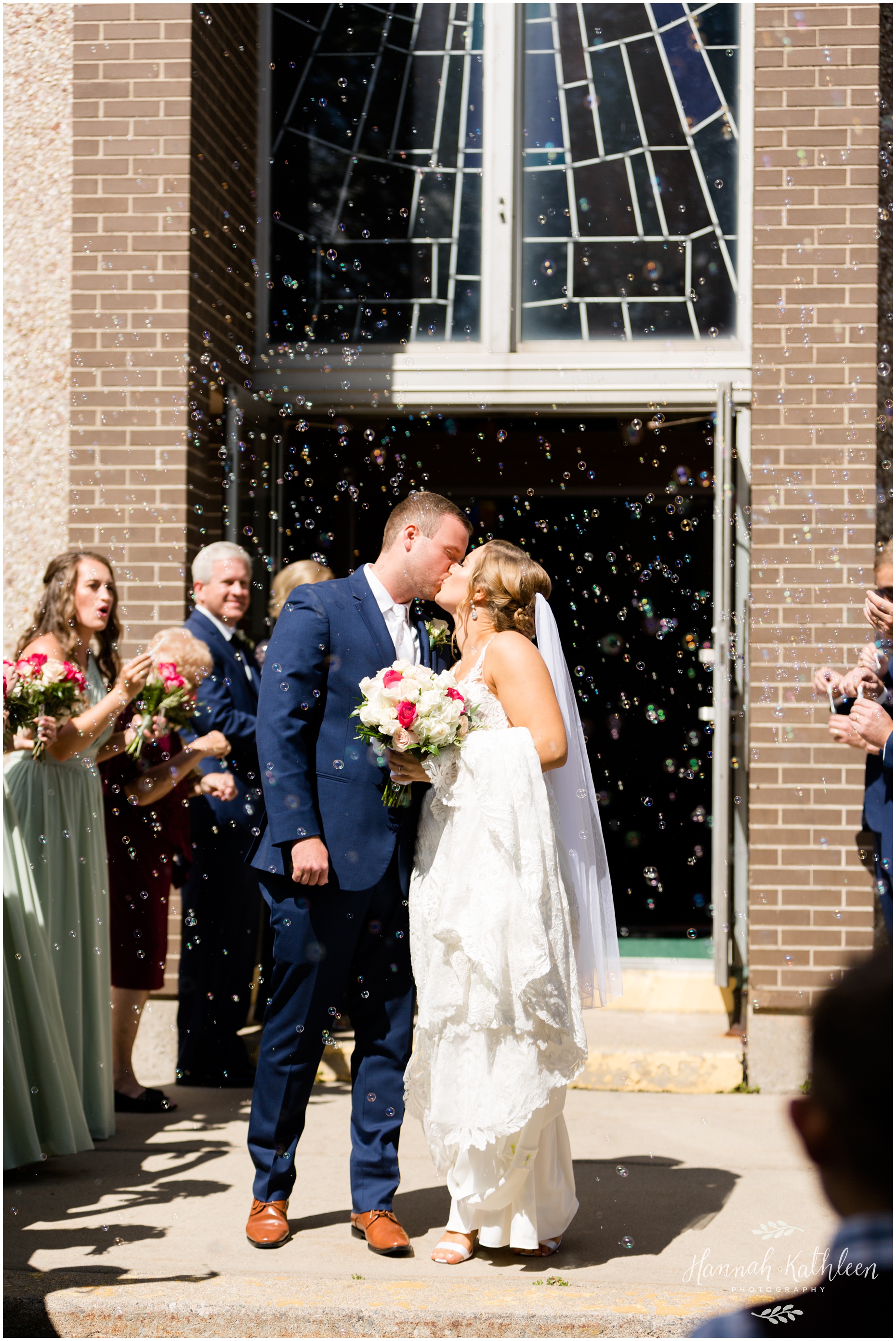 My personal favorite part of this wedding day was the PERFECT amount of time we had for portraits at Albright Knox. This part of the day was very chill and relaxed compared to some weddings where we are rushed. I can't recommend this enough! I'm sure Tom and Taylor would say they enjoyed not having to rush from one thing to the next!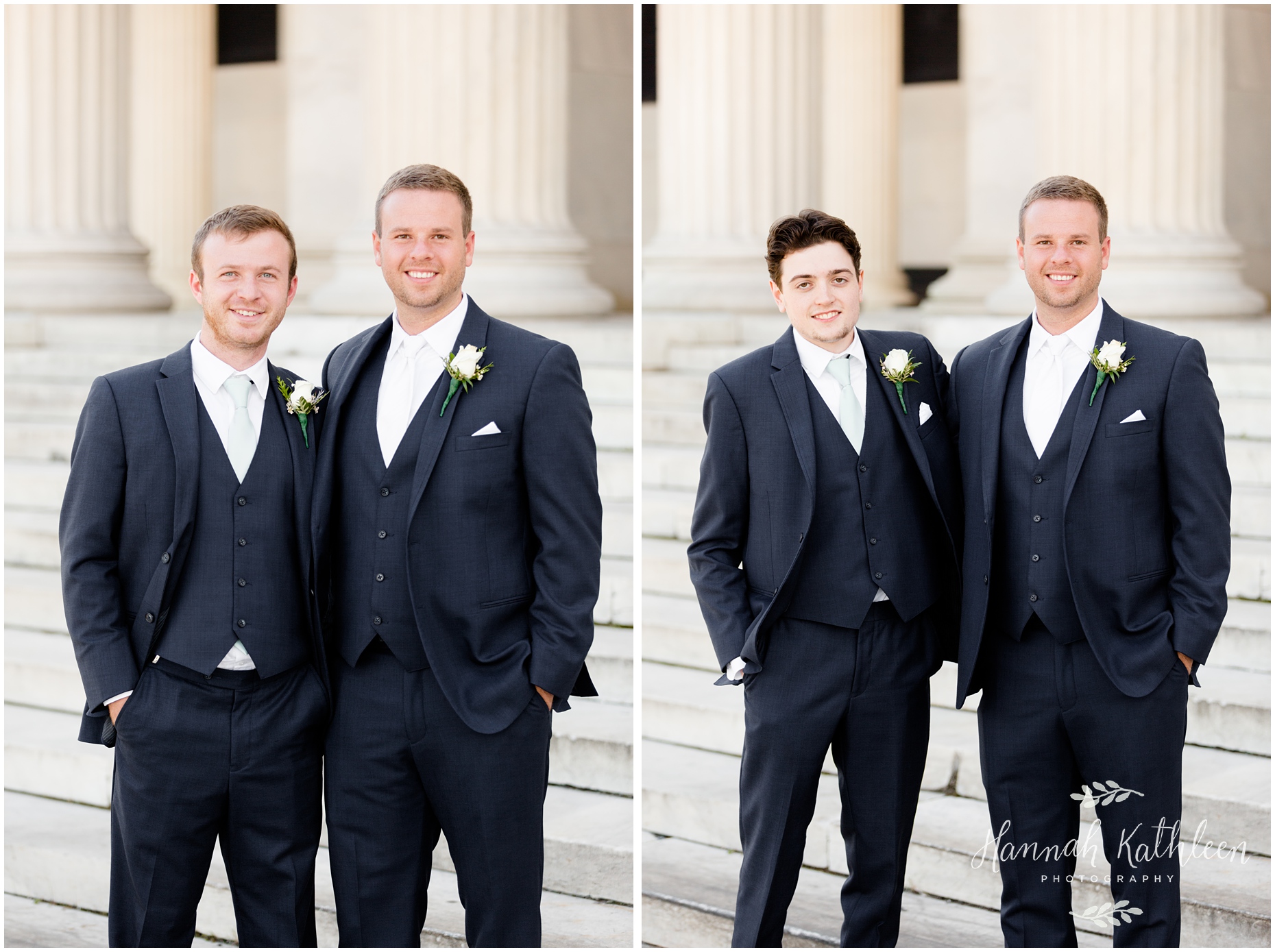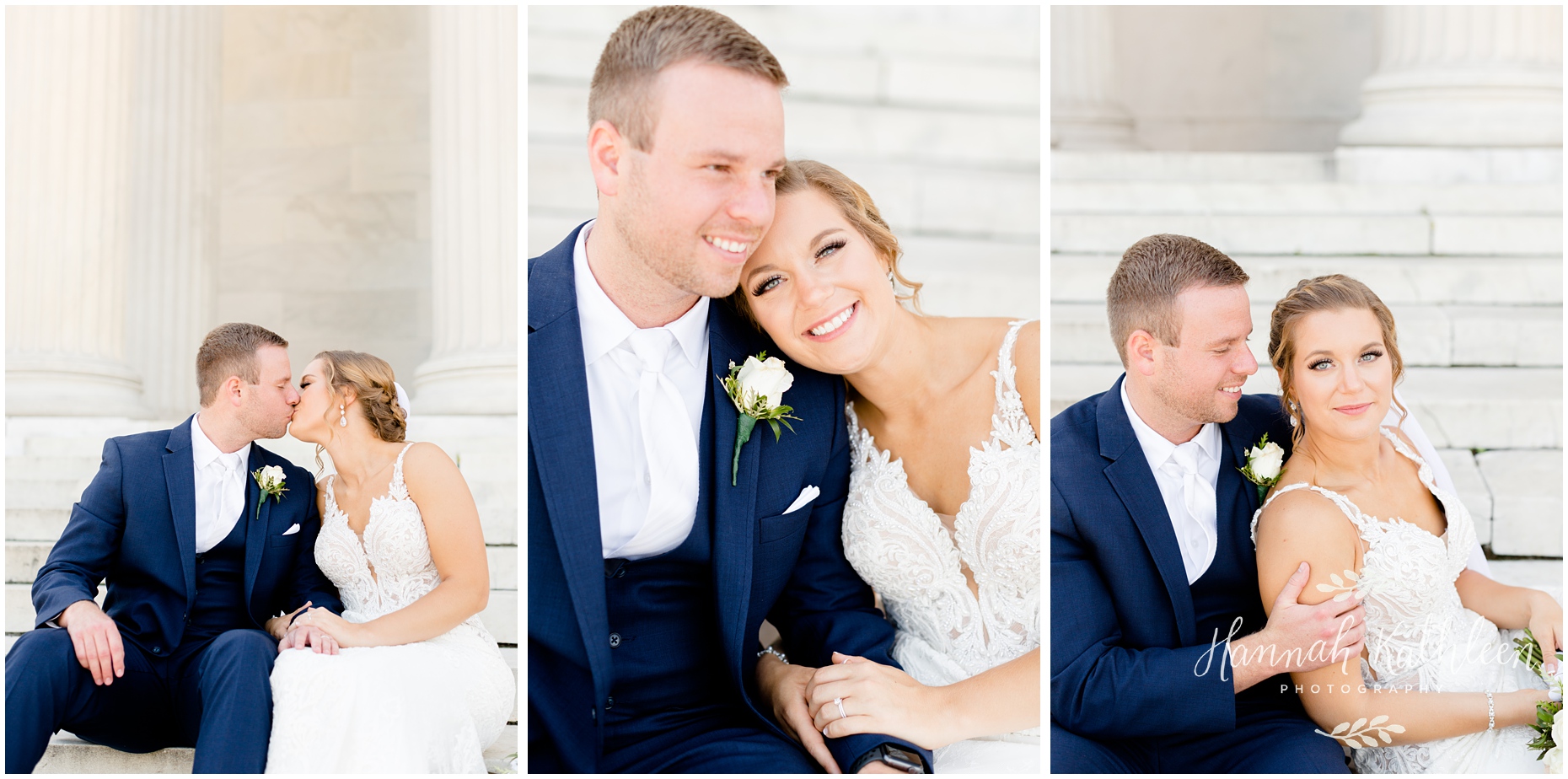 We finished with portraits earlier than expected (because the bridal party was awesome!). I gave the bride and groom the option to get to their cocktail hour earlier than planned and they took it! This is a prime example of the beauty of scheduling your day properly!
Upon arrival to their reception at Salvatore's, guests were mingling and enjoying drinks and appetizers. Here is where the reception favors come in! If you are from Buffalo, NY you will know that one of our prized food items is Sponge Candy! Well, in Ohio, their chocolate of choice is called a Buckeye. So what better way to show the union of Tom and Taylor than to give their guests Buckeyes AND Sponge Candy as a little gift! I loved that idea so much!!
The décor was stunning and I had ample time to photograph it all before the reception kicked off with introductions, cake cutting, and some very emotional toasts!
Dinner was fabulous, and after eating, the bride and groom stepped outside with me for about 10 minutes to do some photos during golden hour as the sun was setting!
The dance floor opened with the bride and groom's first dance as husband and wife!
Then Taylor danced with her father.
And Tom danced with his mom!
Their friends and family danced the night away in celebration! Such a fun group!
Tom and Taylor, I mean it when I say that I enjoyed every minute of your wedding day. Your respectful and thoughtful family and bridal party made the day one to remember. And the trust and kindness I felt from the two of you is unparalleled. It was so much fun to document your special day and I can't wait to see where this marriage takes you! You two deserve the best and I am so glad you found each other!!
Vendors:
Born and raised in Buffalo, New York, I am a portrait photographer specializing in weddings! I love to travel especially for photos! Don't hesitate to reach out an introduce yourself, I love making new friends!
SEEKING HELP: If you are able to connect me with someone in Paris or Disneyland Paris that I can take photos of while I'm there this fall, I will thank you with a free photo session back home in Buffalo!
Take a look at my travel calendar and let me know if you want photos anywhere!
Want to see more weddings!?
Click here to see more of my wedding photos!
Click here to see more wedding blogs! Here are a few of my favorites:
AJ & Brittany | Hotel Lafayette Wedding
Jordan & Melissa | Avanti Mansion Wedding
John & Christian | Deerfield Country Club Wedding
Ryan & Nicki | Templeton Landing Wedding
Hop on over to my website and say "hi!" Follow along on facebook or instagram!