Wedding | Mack & Allison
Oct 8, 2019
I met Mack and Allison for their engagement session fall of 2018 and we chatted all things wedding plans! I was so excited to hear from them afterwards that they wanted me to do their wedding! Such a great couple, and their wedding was one of a kind!
Both Allison and Mack got ready at the Hyatt Regency Buffalo right on Main Street in downtown Buffalo, New York!
Next up: Mack got wedding ready!
Now it's Allison's turn! Isn't she beautiful!?
One of my favorite parts about Templeton Landing is their ceremony location! You can get married right on the roof overlooking the marina, with Lake Erie and the Buffalo city skyline in the distance! It's gorgeous! Even up to the minute the ceremony was starting, we experienced a bit of a rain delay with very very threatening clouds overhead! We decided to move forward and I'm so glad we did! The weather turned out to really not be a big problem during the ceremony!
Congratulations Mack & Allison!!!!
The rain almost scared us away, but we trusted the forecast and moved forward with our outdoor portraits!
We even took the few minutes to walk to the rocky shore with just the bride and groom and boy, was that worth it!! I'm so grateful the rain held out!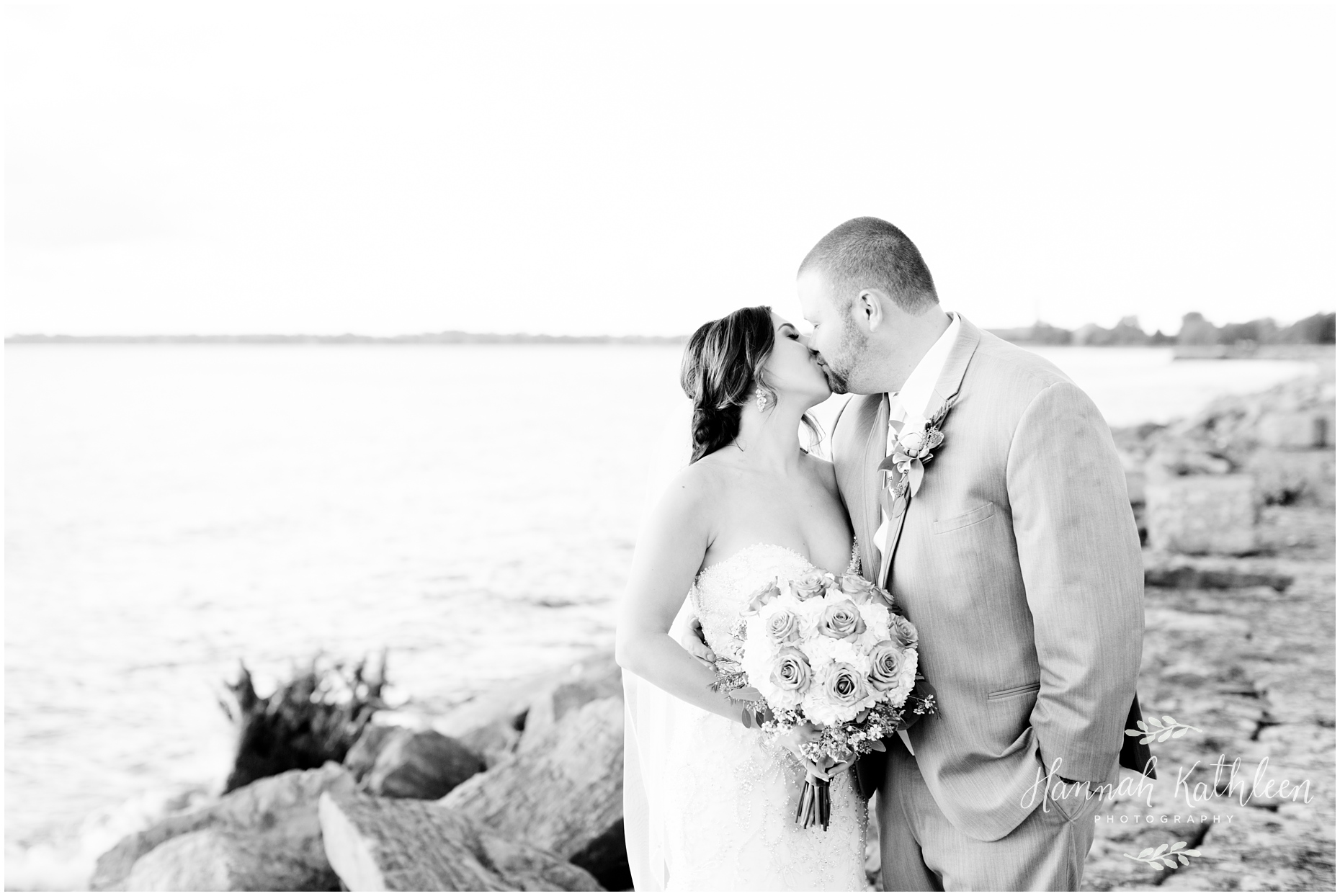 Templeton Landing has a gorgeous ballroom with two full walls of windows! It's very nice and they do a great job there! How beautiful is this reception space?
What do you think about Allison's balloons she had behind the sweethearts table! It was so much fun to photograph and I have NEVER seen decorations like this before! I loved it!
The reception kicked off with Mack and Allison's first dance as husband and wife!
Their first dance was followed by the cake cutting.
Mack's Best Man and Allison's Maid of Honor shared a toast…
And then the cutest part of the reception… Allison's little niece wanted to say something! She thanked everyone for coming and informed us all that her aunt was now married! :) Ha! Adorable!
After dinner, I took the bride and groom out to the marina and the roof for about 5 minutes of pictures before the sun set!
And the dance floor opened up with a special dance Allison shared with her dad.
Let the party begin!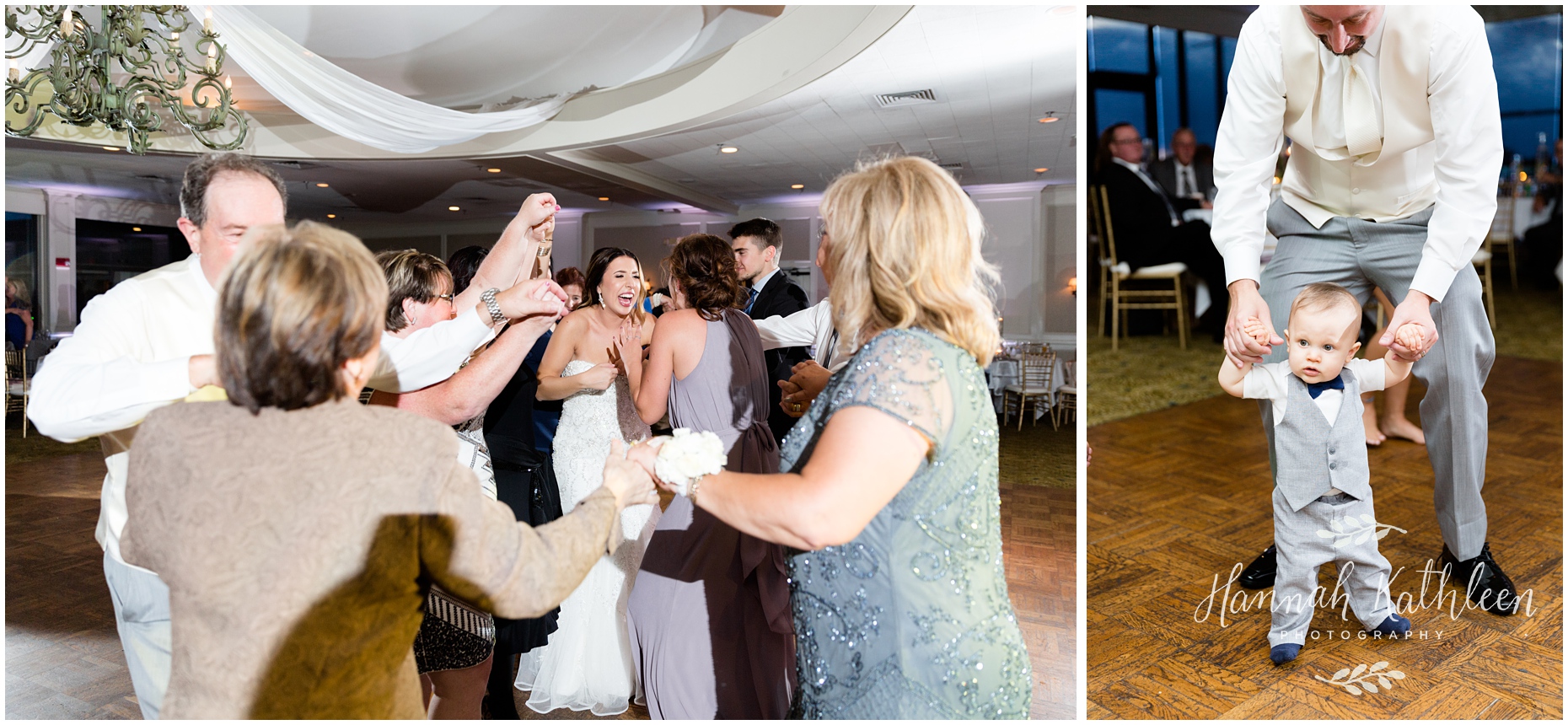 Mack and Allison, thank you for allowing me the privilege of being a part of your wedding day! The weather has a mind of its own, but that never took away your smiles! You both are loved by many and the love you two share deserves to be celebrated! Congratulations!
Vendors:
Born and raised in Buffalo, New York, I am a portrait photographer specializing in weddings! I love to travel especially for photos! Don't hesitate to reach out an introduce yourself, I love making new friends!
SEEKING HELP: If you are able to connect me with someone in Paris or Disneyland Paris that I can take photos of while I'm there in a few weeks, I will thank you with a free photo session back home in Buffalo!
Take a look at my travel calendar and let me know if you want photos anywhere!
Want to see more weddings!?
Click here to see more of my wedding photos!
Click here to see more wedding blogs! Here are a few of my favorites:
AJ & Brittany | Hotel Lafayette Wedding
Jordan & Melissa | Avanti Mansion Wedding
John & Christian | Deerfield Country Club Wedding
Ryan & Nicki | Templeton Landing Wedding
Hop on over to my website and say "hi!" Follow along on facebook or instagram!