Magic Kingdom | Abbott Family
Apr 5, 2020
If you haven't read this blog post already, I recommend checking out the Abbott family Boardwalk Photo Session that we did a few days prior to this Magic Kingdom session!
This felt like dejavu with this fam… except it was a difference of 2 years since I saw them last! I'm grateful for facebook and instagram that have kept me in touch with Ashley and allowed me to watch Madi grow bigger and bigger.
I met these three at Magic Kingdom to do a classic Disney World family photoshoot two years ago! Look how little Madi was!

I am honored that I was able to spend time with Taylor, Ashley, and Madi once again in all of our favorite place… Walt Disney World!
Madi is too cute for words and getting her on both the carousel and the teacups was a hoot and a half! ;)
If you're a Disney Parks fan like us, I hope these pictures help make your non-Disney park day a little bit more magical! :) Enjoy!
Want to see more of my Disney sessions? Take a look at the Moneyhon Family!
Another one of my favorites is the Morrow Family!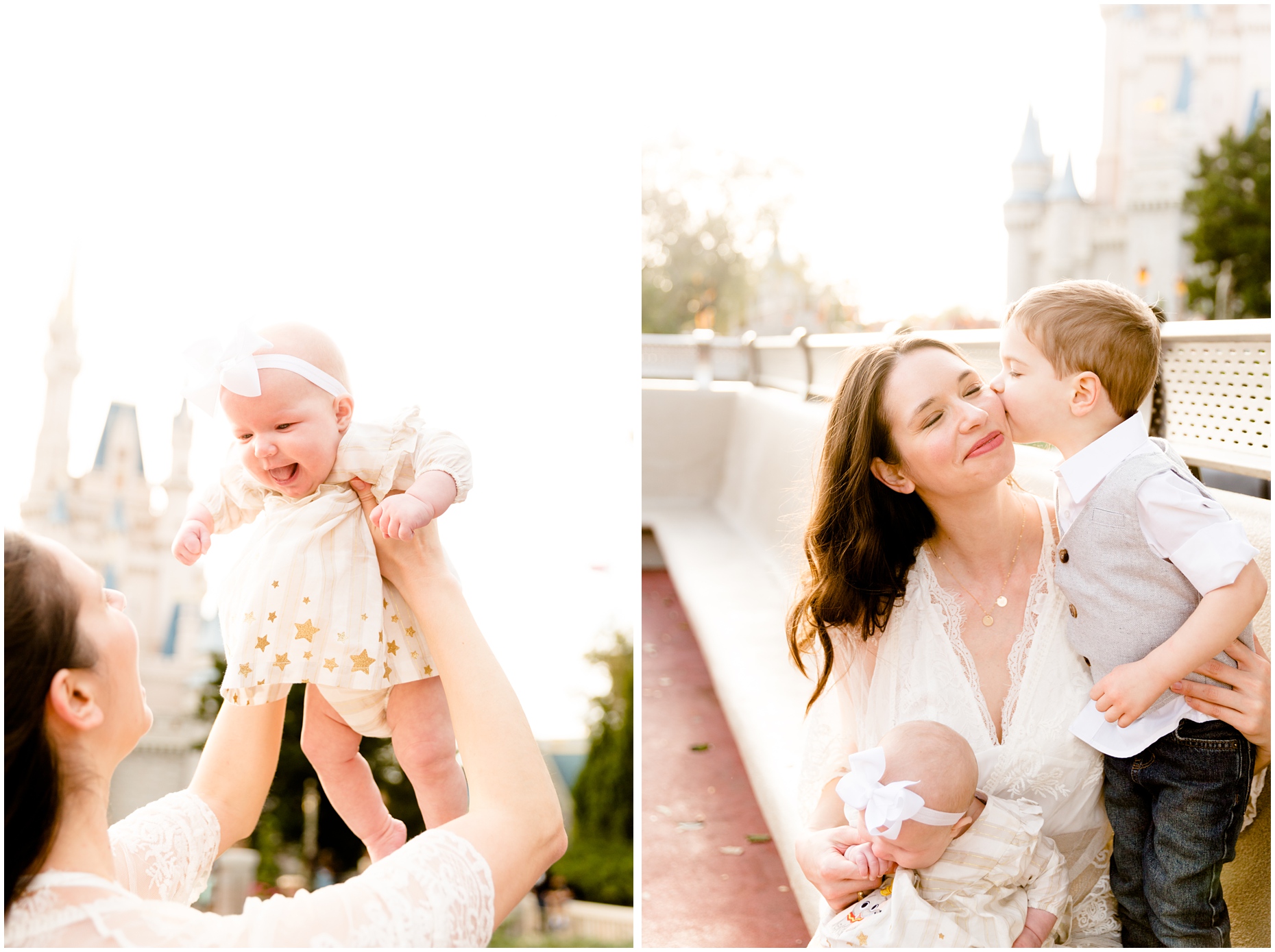 Born and raised in Buffalo, New York, I am a portrait photographer specializing in weddings! I love to travel especially for photos! Don't hesitate to reach out an introduce yourself, I love making new friends!
Take a look at my travel calendar and let me know if you want photos anywhere!
Also, if you have a Disney trip planned, message me regardless of your dates, you bring me there and the photos are yours! Yay! (And I'm happy to set you up with some tips and advice before your trip if you're looking for help with anything!)
Looking for some Disney magic in between trips? Check out my YouTube channel - Hantasmic! Subscribe for new videos regularly!