Magic Kingdom | Wood Family
Apr 21, 2020
This is a bittersweet blog post for me. This is not only my last Disney session from snowbirding and taking pictures at Walt Disney World… this is my last photo session before quarantine. I'm always happy when I deliver my last session and have a clear to-do list, but this time I'm a little bummed I can't create more memories for my clients.
You'll likely be seeing some elopement styled weddings from me this spring, but until then, I'll be working behind-the-scenes on improving and maintaining my business. I'll try to put some blog posts together here and there but to keep closer tabs on me... I recommend following me on Instagram and keeping an eye out on my stories!
Back to this adorable little family. Their session was the morning after we received the news that Walt Disney World would be closing in a handful of days. We moved forward with their session and I'm so glad we did.
This was my last photo session. This was the last couple hours I spent in Disney. This was the last time I hugged anyone besides Caleb.
I'm so grateful to have these photos and to provide these memories for the Wood family. This was the last day that felt even remotely "normal." And this was only a couple hours before my quarantine began. I enjoy looking back on these photos to remember when my biggest concern was the construction on the castle. Ha!
Plus, this little girl is a cutie, isn't she!!?
She warmed up to me right away and made my day with her waves, her hugs, and the way she said, "Hannah!" So sweet!
I do have to brag for a second about how well these photos turned out with the construction cranes in the background! I even impressed myself with these ones! ;)
No Disney World session is complete without a Mickey Premium Bar! Yum!
I am so grateful for the Wood's family photos in the Most Magical Place On Earth! Thank you three for making my last normal day a great one! I loved spending it with you!
Want to see more of my Disney sessions? Take a look at the Moneyhon Family!
Another one of my favorites is the Morrow Family!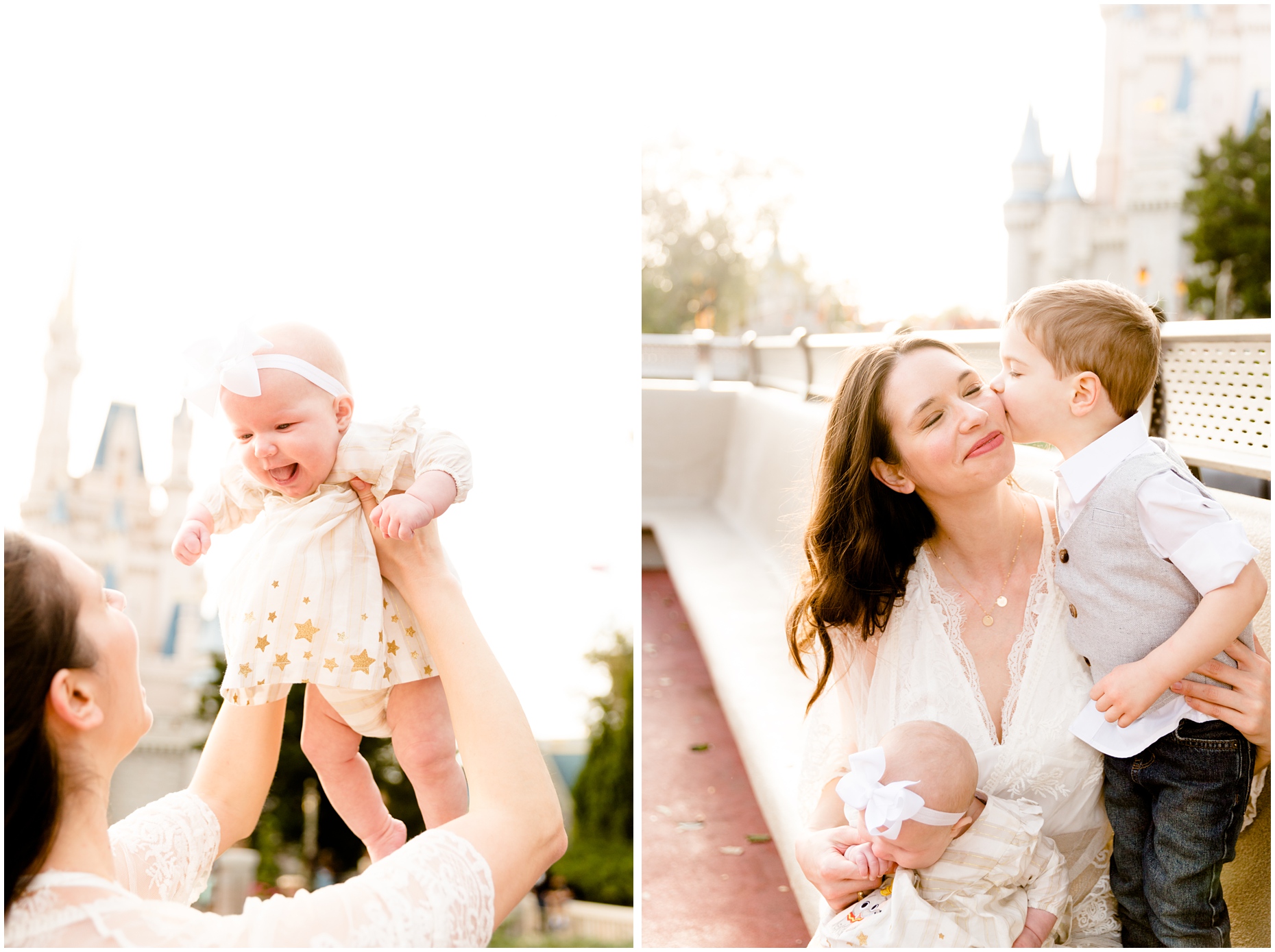 Born and raised in Buffalo, New York, I am a portrait photographer specializing in weddings! I love to travel especially for photos! Don't hesitate to reach out an introduce yourself, I love making new friends!
Take a look at my travel calendar and let me know if you want photos anywhere!
Also, if you have a Disney trip planned, message me regardless of your dates, you bring me there and the photos are yours! Yay! (And I'm happy to set you up with some tips and advice before your trip if you're looking for help with anything!)
My husband, my brother, and I are hosting an online Disney World Trivia Night weekly! If you're interested, join us most Thursday nights from the comforts of your home. Keep an eye out on facebook and instagram to see timing and instructions!
Looking for some Disney magic in between trips? Check out my YouTube channel - Hantasmic! Subscribe for new videos regularly!