Small Wedding | Chris & Kara
Nov 2, 2020
I find Chris and Kara's wedding story to be admirable and unique. I first heard from Kara in the spring (during quarantine) and to my surprise, the October wedding that they were planning with less than 20 guests was was going to be that small even before Covid happened! WHAT? Kara (who turns out to be a photographer) was planning on having a small wedding all along anyway!? Alright… my kind of bride!
They originally planned to tie the knot in California in December, but decided to make it less stressful and keep it closer to home in Pennsylvania. The location meant a lot to Chris and Kara and it's a place they can visit regularly to remember this happy day.
I knew right from the beginning that Kara and I would get along easily. She's the furthest thing from a bridezilla and I love her sense of humor. This day included new Rothys for the bride, me standing on the back of a golf cart, happy tears from Chris, plenty of laughter during the ceremony, and a super cute little boy. If I could relive this day again, I would! Congratulations Chris & Kara!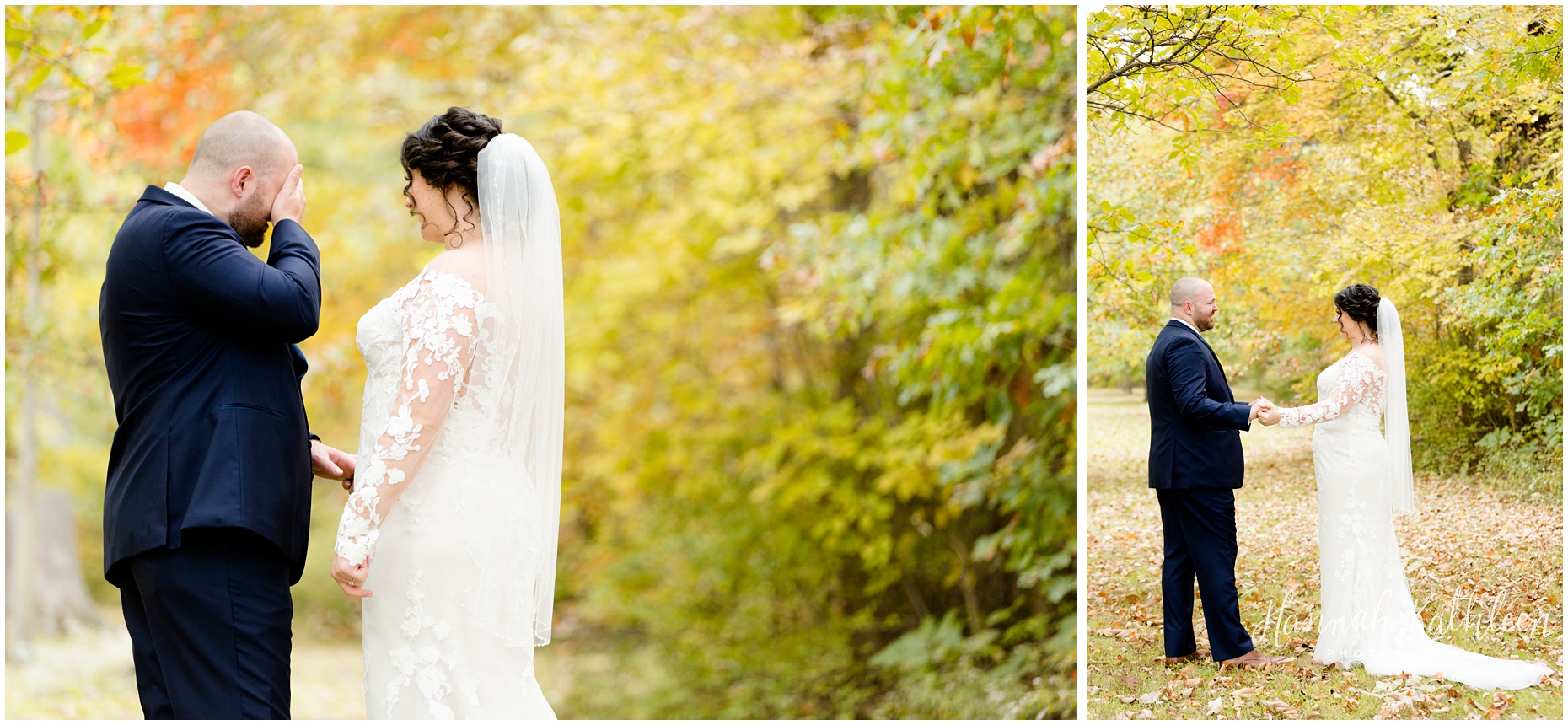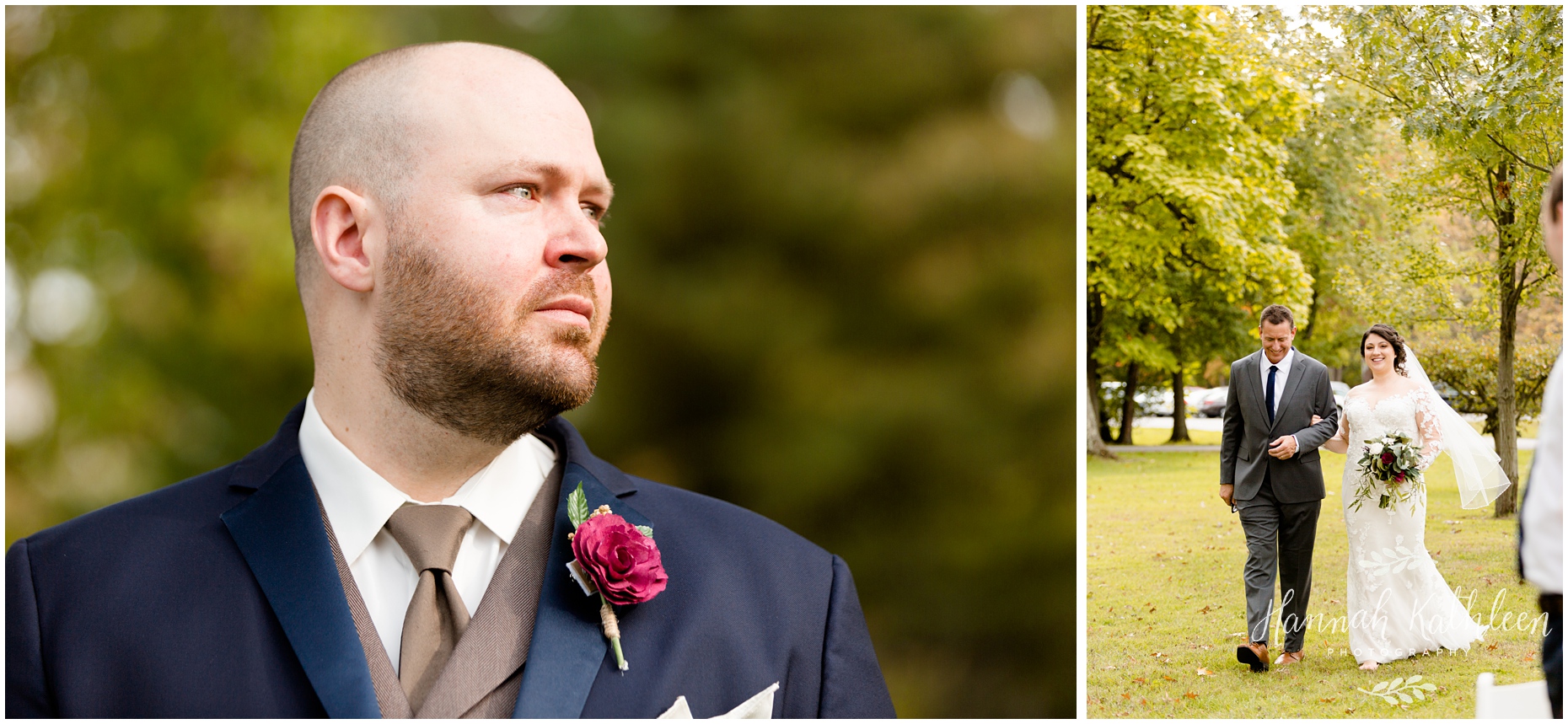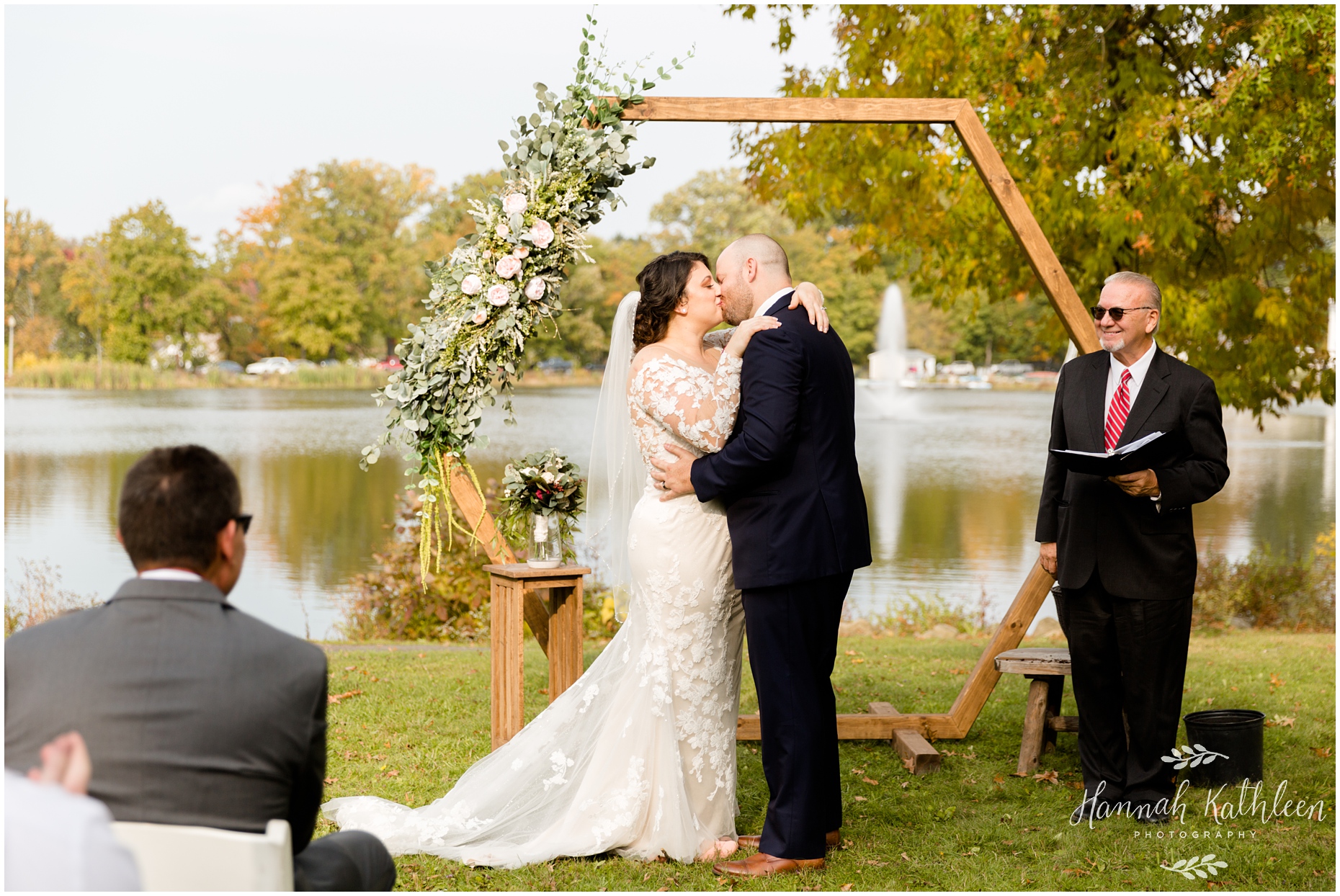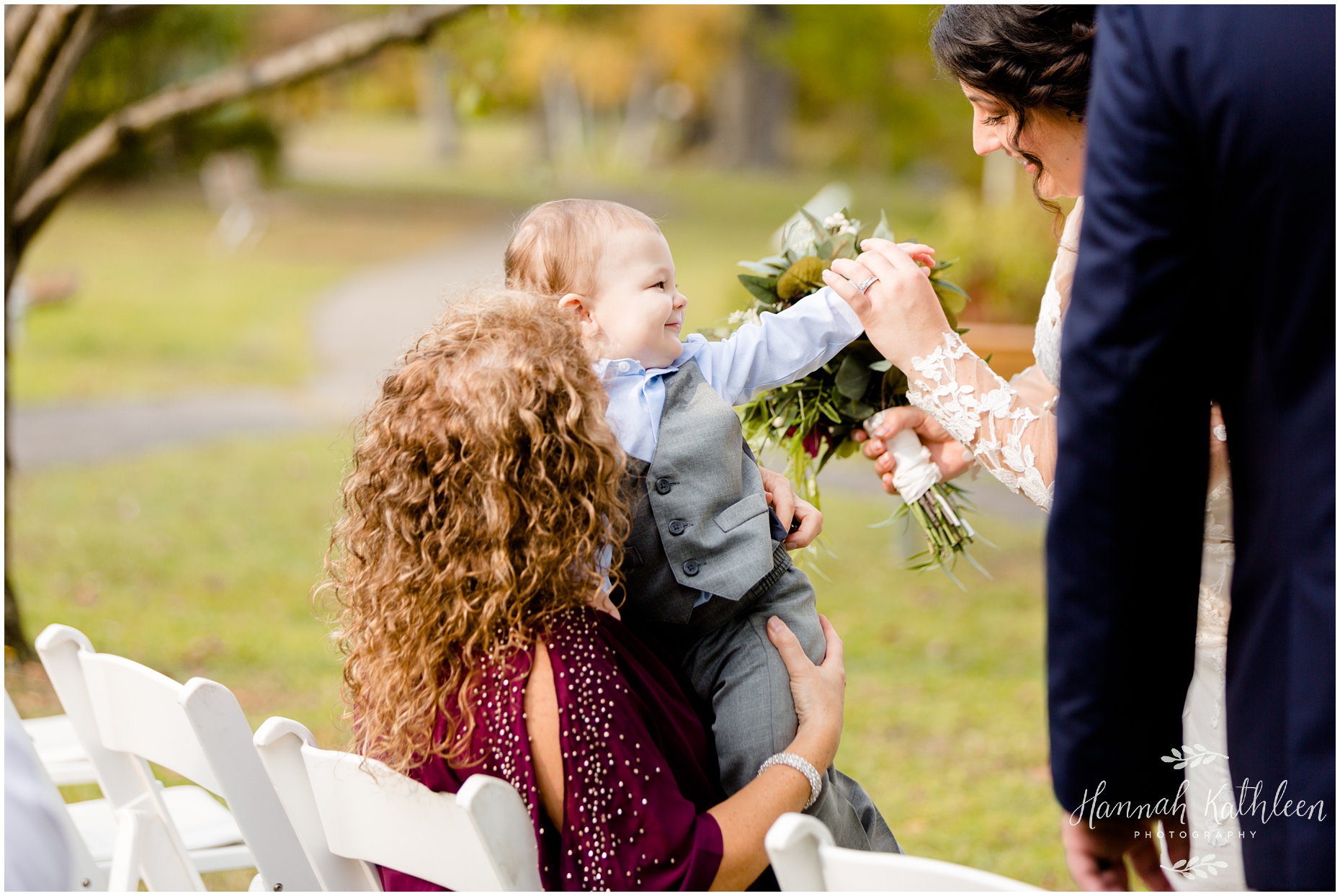 Chris and Kara, your little wedding was a dream to be a part of. I told you this on your wedding day and I'll say it again... small weddings are the best! ;) It was a joy to see you two celebrate so comfortably in front of your closest family and friends. You had a perfectly relaxed wedding day... and we couldn't have had better weather in October! Thank you for choosing me to be a part of it.
Congratulations Chris & Kara!
Vendors:
Born and raised in Buffalo, New York, I am a portrait photographer specializing in weddings! I love to travel especially for photos! Don't hesitate to reach out an introduce yourself, I love making new friends!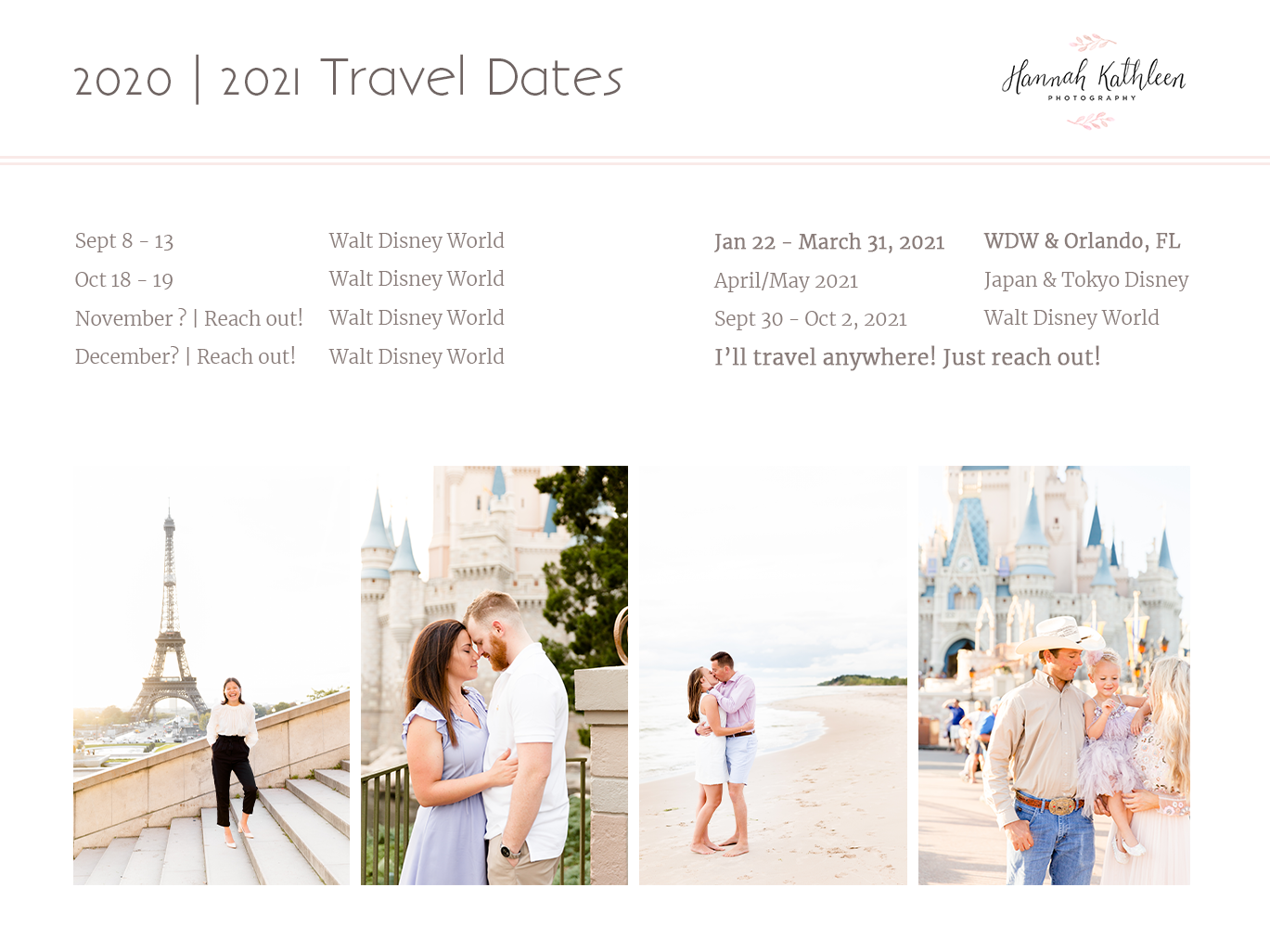 Take a look at my travel calendar and let me know if you want photos anywhere!
Want to see more weddings!?
Click here to see more of my wedding photos!
Click here to see more wedding blogs! Here are a few of my favorites:
AJ & Brittany | Hotel Lafayette Wedding
Jordan & Melissa | Avanti Mansion Wedding
John & Christian | Deerfield Country Club Wedding
Ryan & Nicki | Templeton Landing Wedding
Hop on over to my website and say "hi!" Follow along on facebook or instagram!