Wedding | Nate & Lorien
Jul 15, 2023
I feel so fortunate to have been a part of this important day! Nate and Lorien brought me all the way from Buffalo to Oregon, Illinois to photograph their wedding. Oregon, Illinois is about an hour and a half away from Chicago. This is important information because after you see these two wedding venues, you'll want to log them away to recommend to family and friends. ;)
Lorien's family has been friends with my husband's family for what feels like forever. I was so excited when her mom reached out about the idea of me traveling for this wedding. You don't need to twist my arm to give me an excuse to travel! And to document a friend's wedding day!? What could be better? I ended up making a little trip of it and visiting one of my best friends in Wisconsin the next day. Photography has allowed me to go lots of new places, and for that, I am very grateful!
Lorien and her bridesmaids got ready at an airbnb on Rock River, just a short drive from the ceremony location. Isn't Lorien's robe perfect? It was actually made from her mom's wedding dress!
Nate and Lorien chose White Pines Weddings for their ceremony. It's one of those wonderful venues that offers everything you need! Rooms for the groom and bride to get ready in, SIX different ceremony sites - all very unique, and a gorgeous property with so much to offer for photo locations. I really enjoyed all the tall, shady trees… good for lighting, plus it was quite a hot day!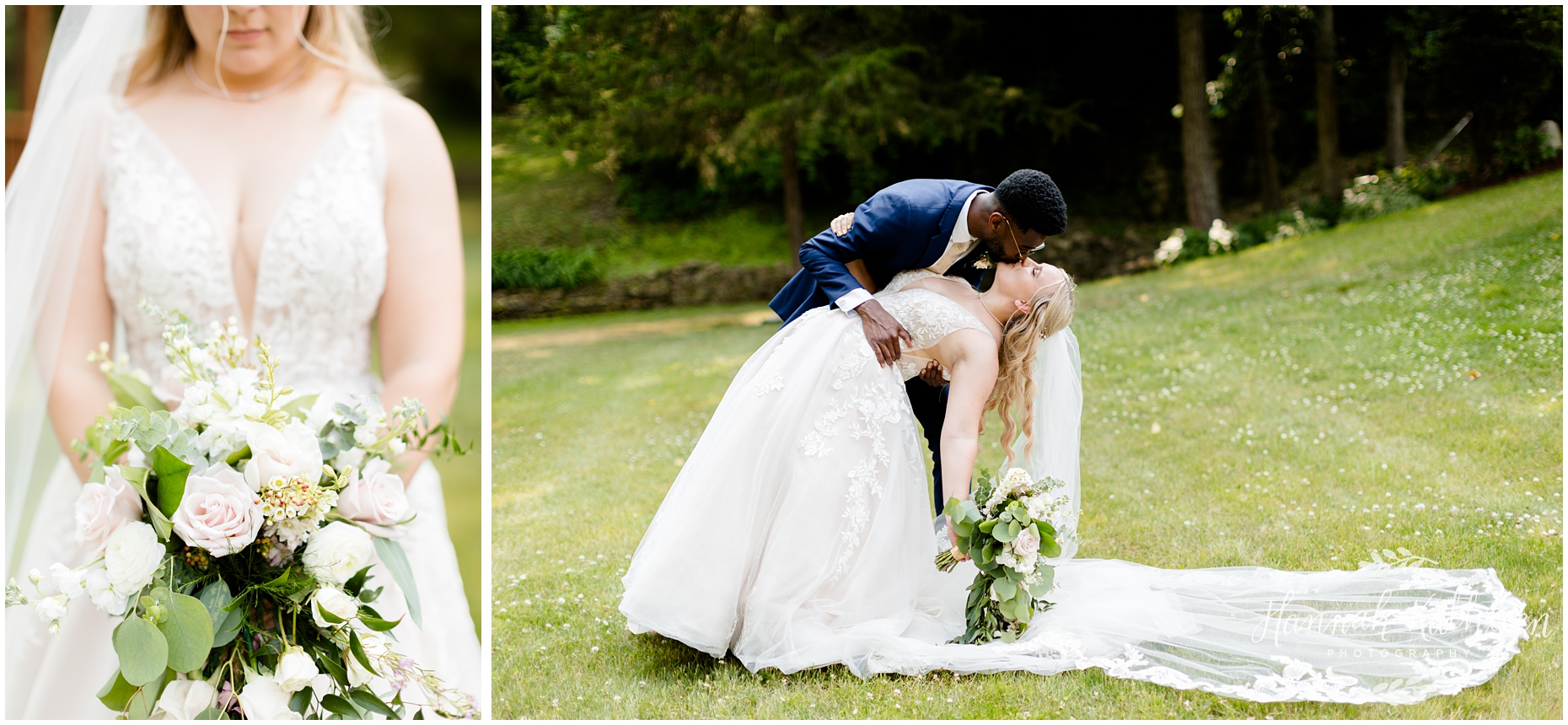 The ceremony location they chose is called Cobblestone Canyon. All of the ceremony locations are actually down in an old quarry! HOW COOL IS THAT!? It was the perfect backdrop for Nate and Lorien to say "I do."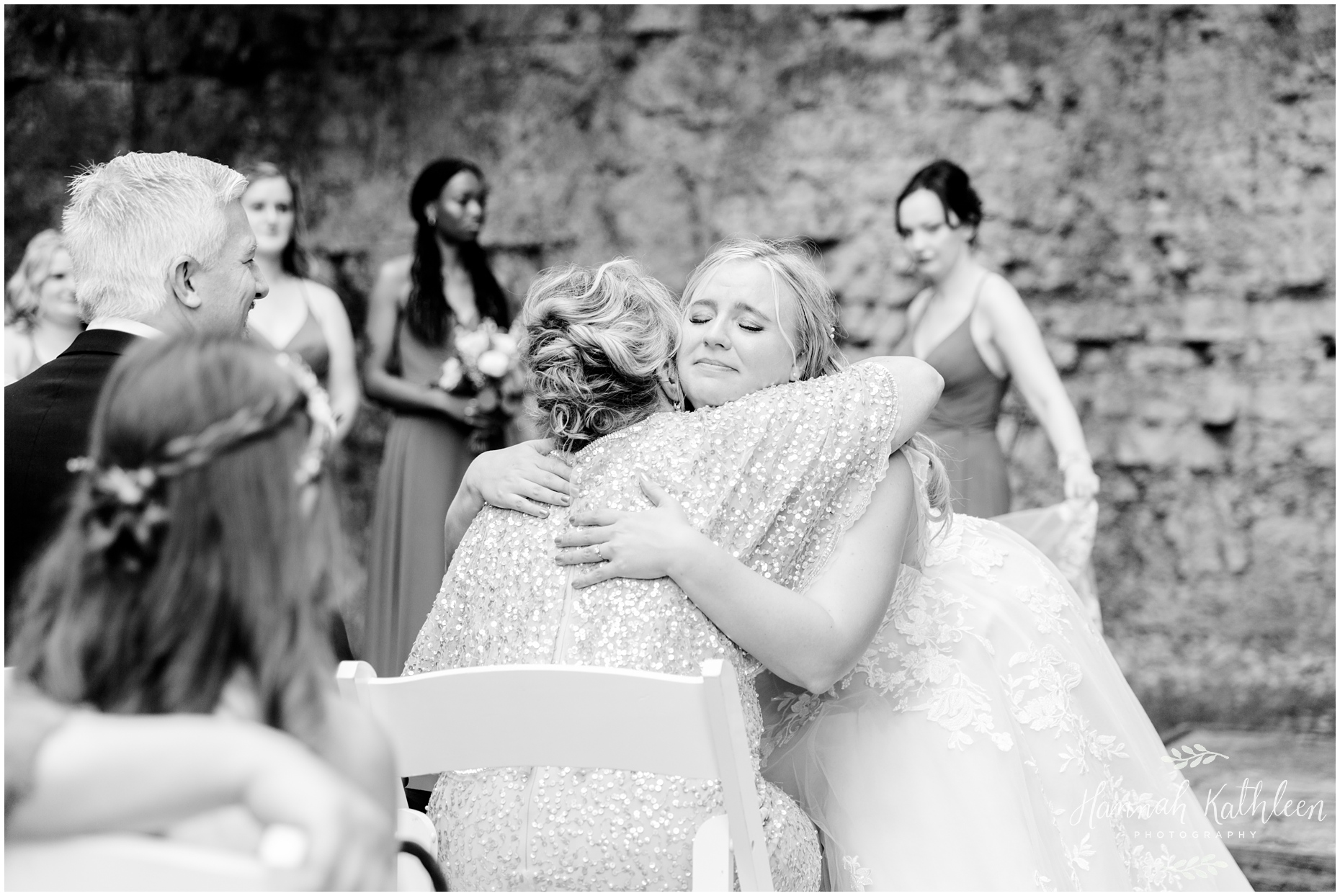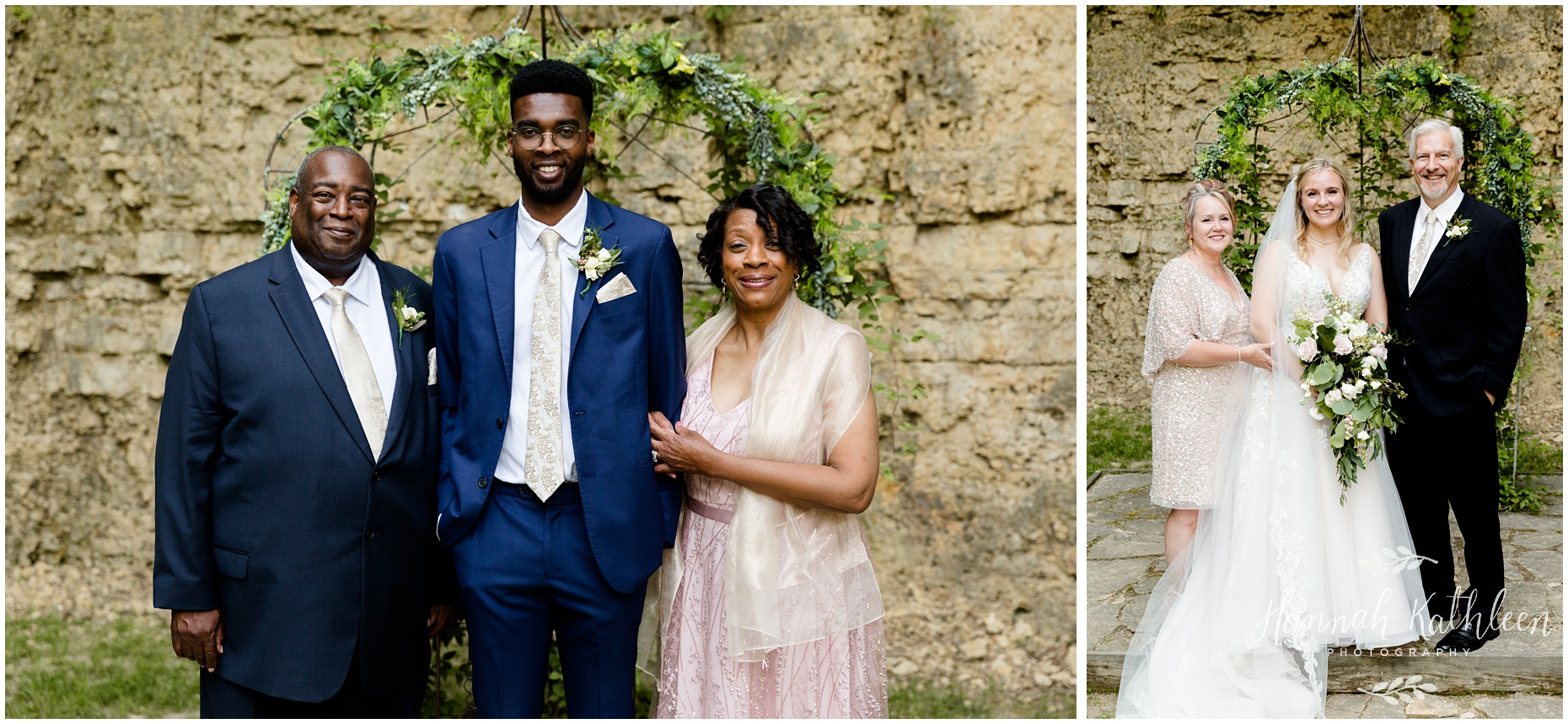 Less than 20 minutes away is Oak Lane of Oregon, a beautiful barn that hosts wedding receptions. The barn was such a nice, intimate setting with string lights and lanterns scattered throughout. The reception was so much fun that the time flew far too fast! Everywhere I looked, people had big smiles on their face - enjoying each part of the night.
My favorite part of this venue might be their "pasture" where we took photos as the sun was setting. I could've taken pictures here forever!
Back to the barn for dancing!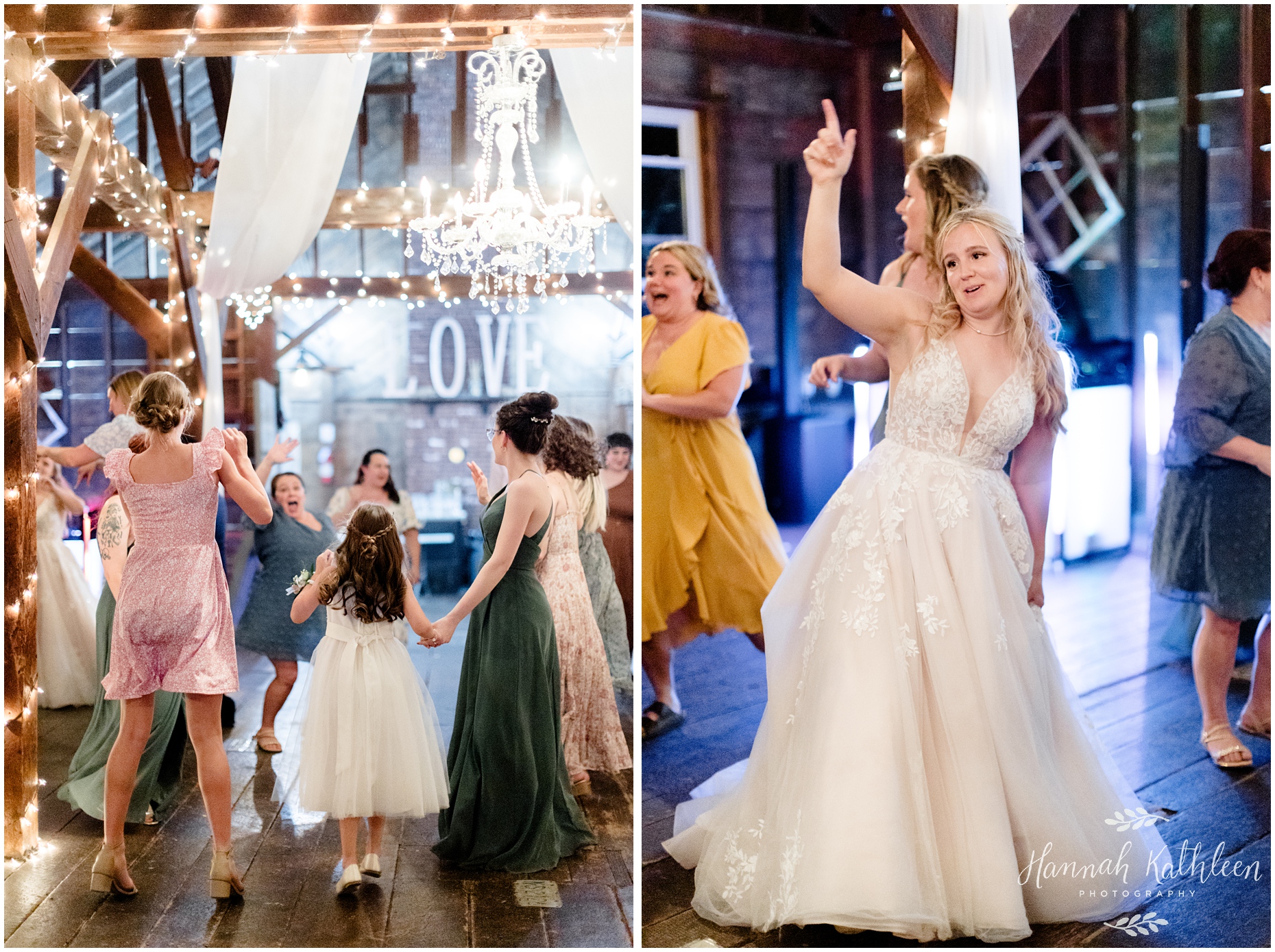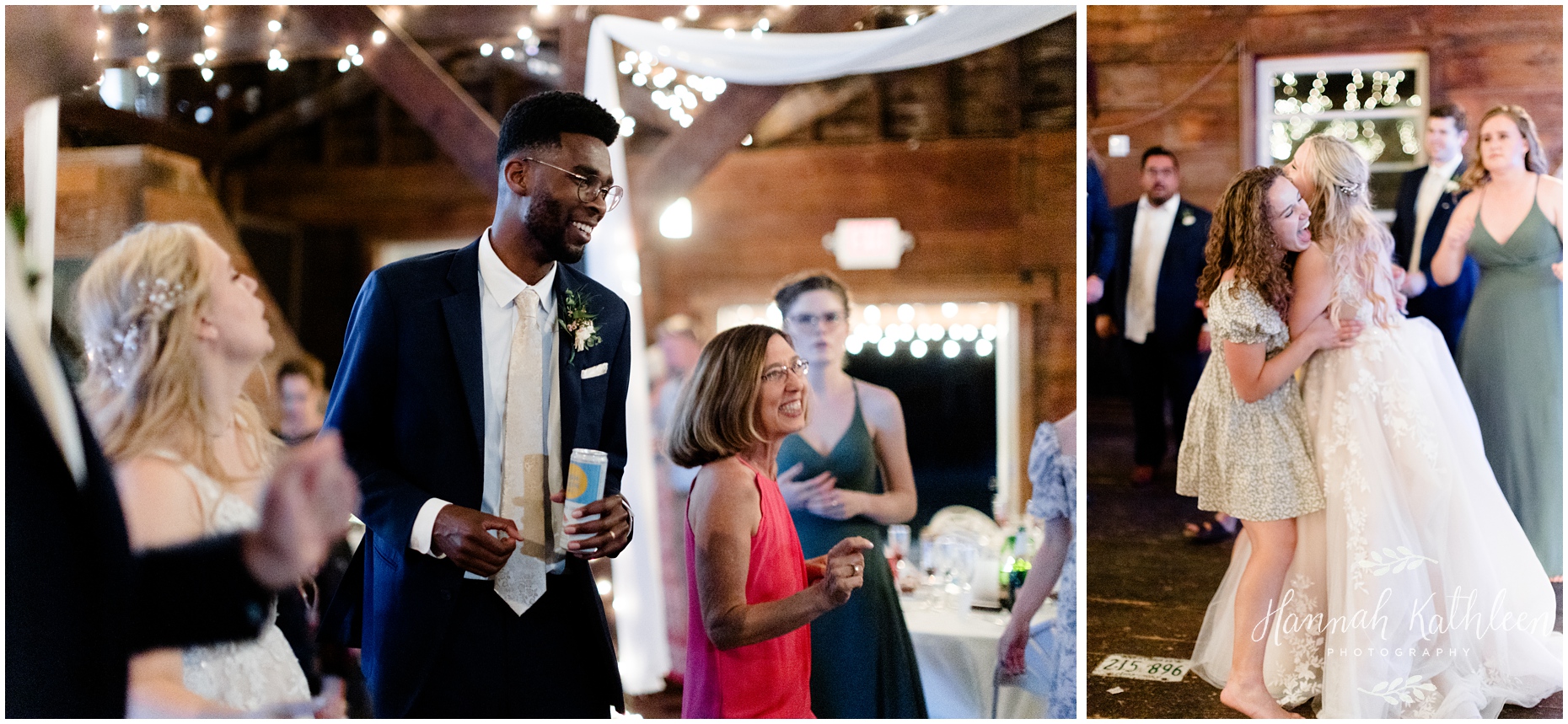 Congratulations to Nate and Lorien, plus all their family and friends who celebrated this union. What a special day to be a part of!! Thank you for choosing me to photograph your wedding day!
Vendors:
Born and raised in Buffalo, New York, I am a portrait photographer specializing in weddings! I love to travel especially for photos! Don't hesitate to reach out an introduce yourself, I love making new friends!
Take a look at my travel calendar and let me know if you want photos anywhere!
Want to see more weddings!?
Click here to see more of my wedding photos!
Click here to see more wedding blogs! Here are a few of my favorites:
AJ & Brittany | Hotel Lafayette Wedding
Jordan & Melissa | Avanti Mansion Wedding
John & Christian | Deerfield Country Club Wedding
Ryan & Nicki | Templeton Landing Wedding
Hop on over to my website and say "hi!" Follow along on facebook or instagram!