Wedding | Will & Nicki
Sep 13, 2018
One of the best couples got married at one of the most unique venues! Will and Nicki said "I do" at Stokoe Farms in Scottsville, New York. Stokoe Farms is a christmas tree farm and pumpkin patch! Genuine, real quick plug, Stokoe Farms looks like it would be super fun to visit during their fall/winter season and I actually really want to go! They had endless amounts of fun things for kids and adults to do, but I was too busy taking pictures! 😉 They had huge slides, a giant jungle gym, a zip line type thing, a train, hayrides, a jumping pillow, and a corn maze, to name a few!
Anyway... back to this amazing couple! You can tell I would get along well with Will and Nicki because they were adventurous enough to choose such a cool wedding venue! Their ceremony took place with the Christmas trees as a backdrop and it was perfect. The reception was in the barn right on property, and it was such a cool, rustic, location for a wedding reception.
Nicki and her bridesmaids got ready at a Homewood Suites nearby.
Isn't Nicki the most beautiful bride!? I couldn't stop telling her how gorgeous her eyes were! Her bright blue eyes looked amazing, and her eye makeup just complemented them perfectly. She's gorgeous!
Will is a pretty good lookin guy, too. With his groomsman, the kilts, and the Christmas tree background... it was a good look!
When Nicki's dad saw her for the first time...
The ceremony was very special and watching the two of them was so so cute!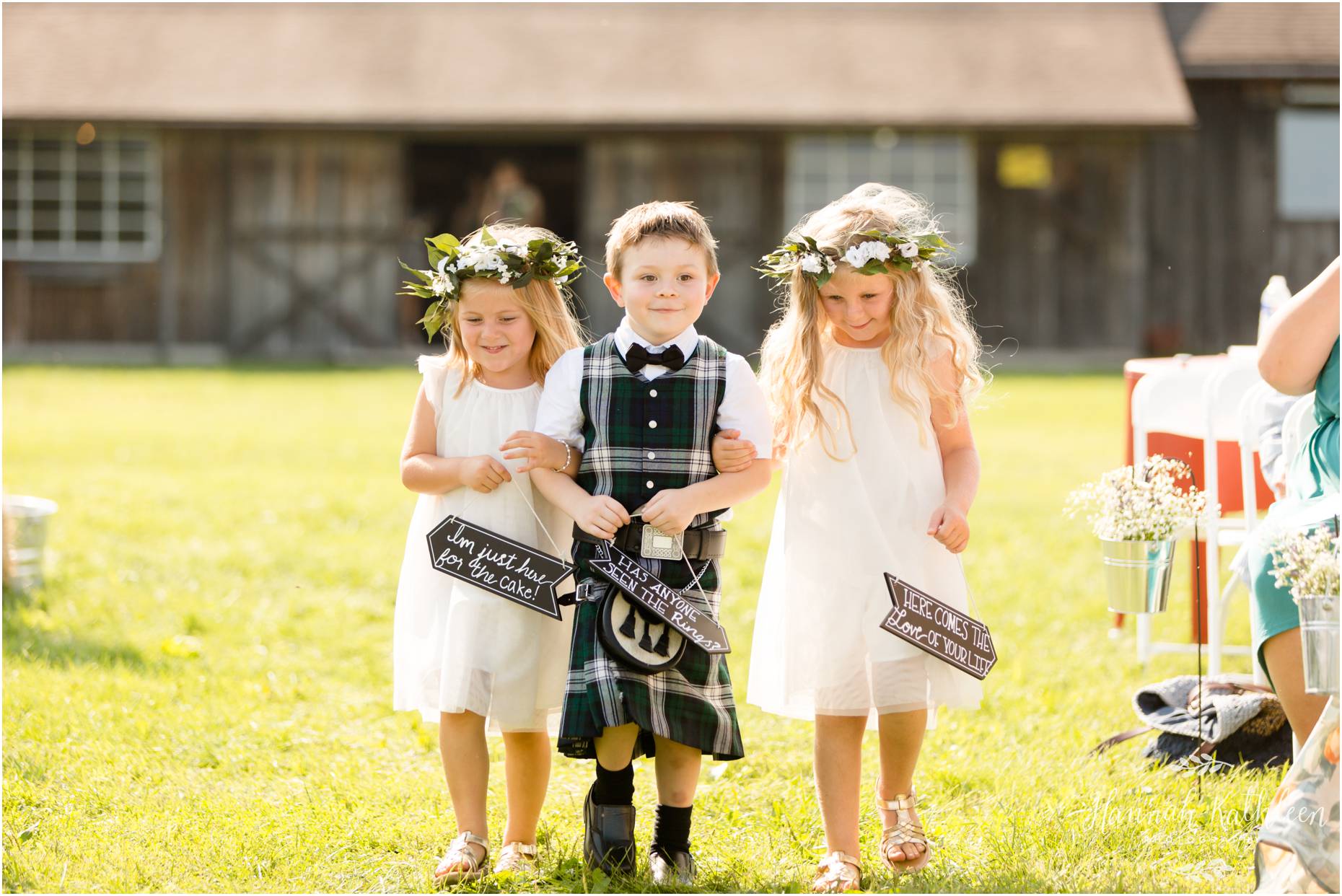 I think my favorite part was that they actually tied a knot! So Will and Nicki LITERALLY tied the knot on their wedding day!
I don't think they could've been more excited!!


After family pictures, the bridal party hung out with me for some portraits around the farm!
Then Will and Nicki had a few minutes alone before the reception began! They are the cutest together, aren't they?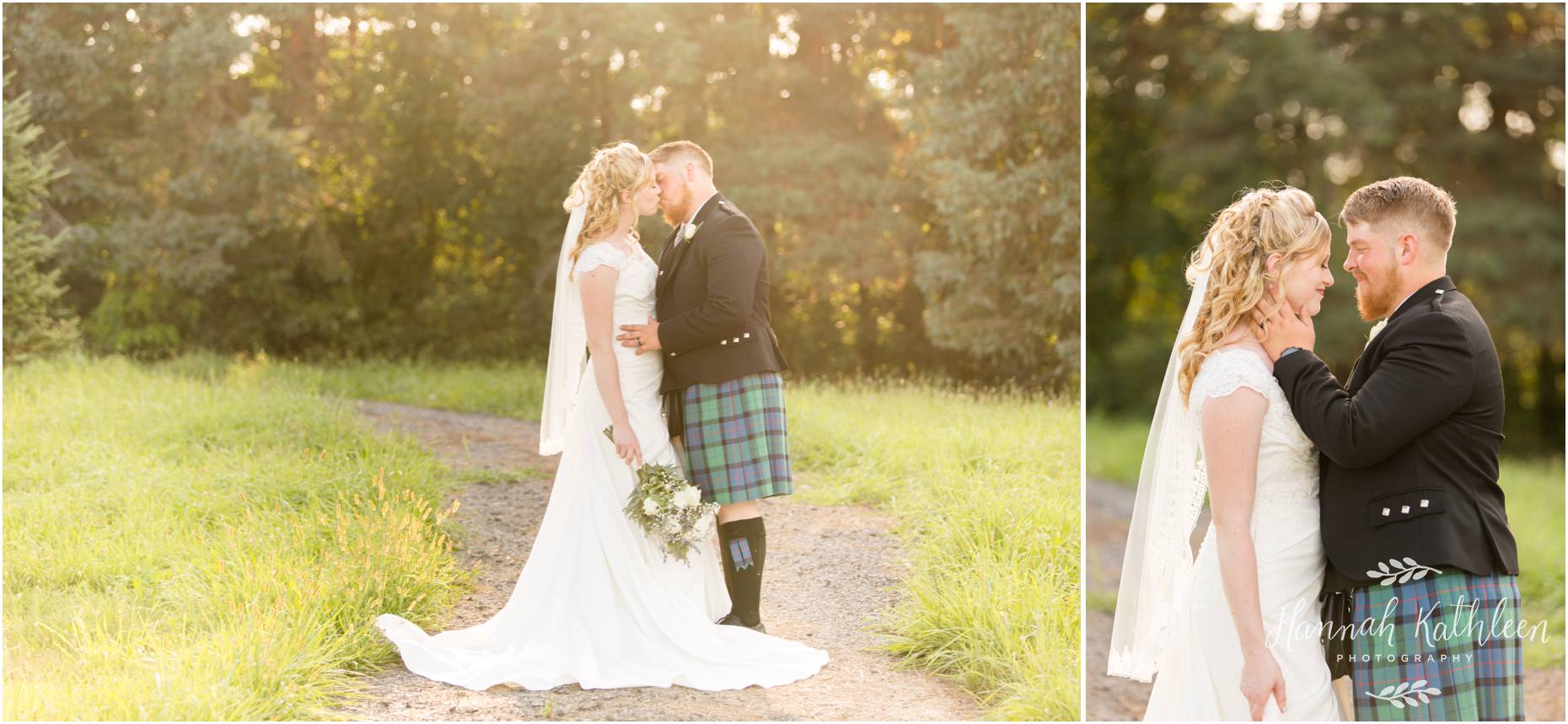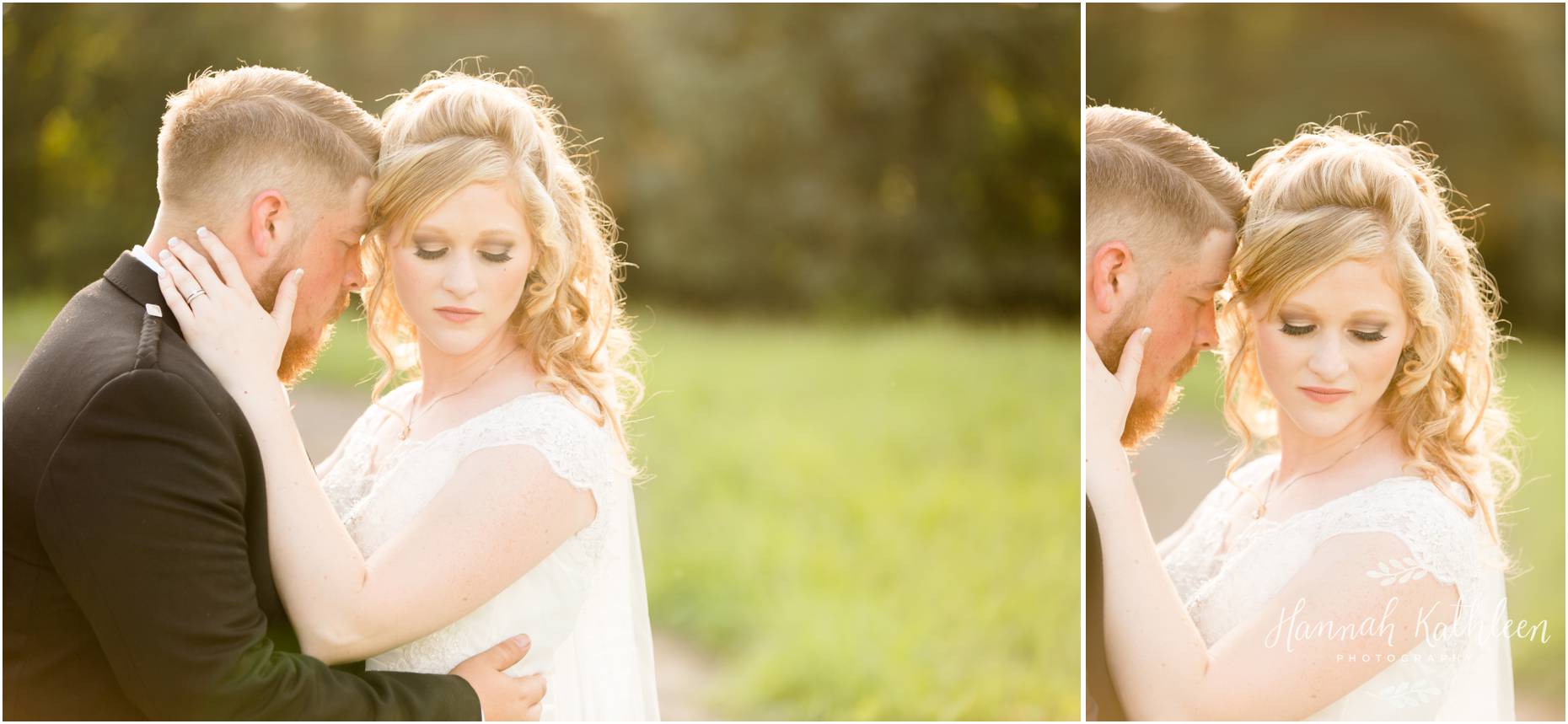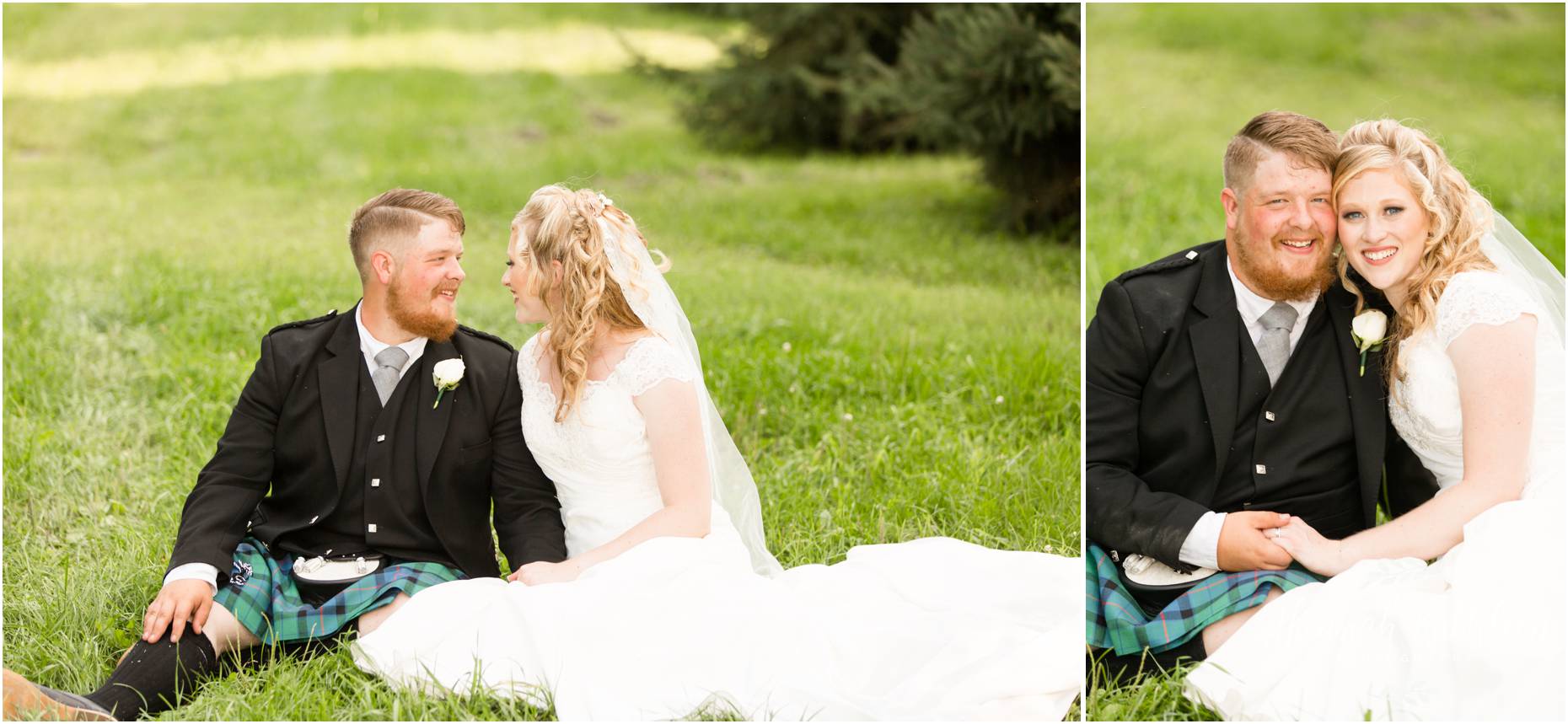 The reception opened with introductions and first dances!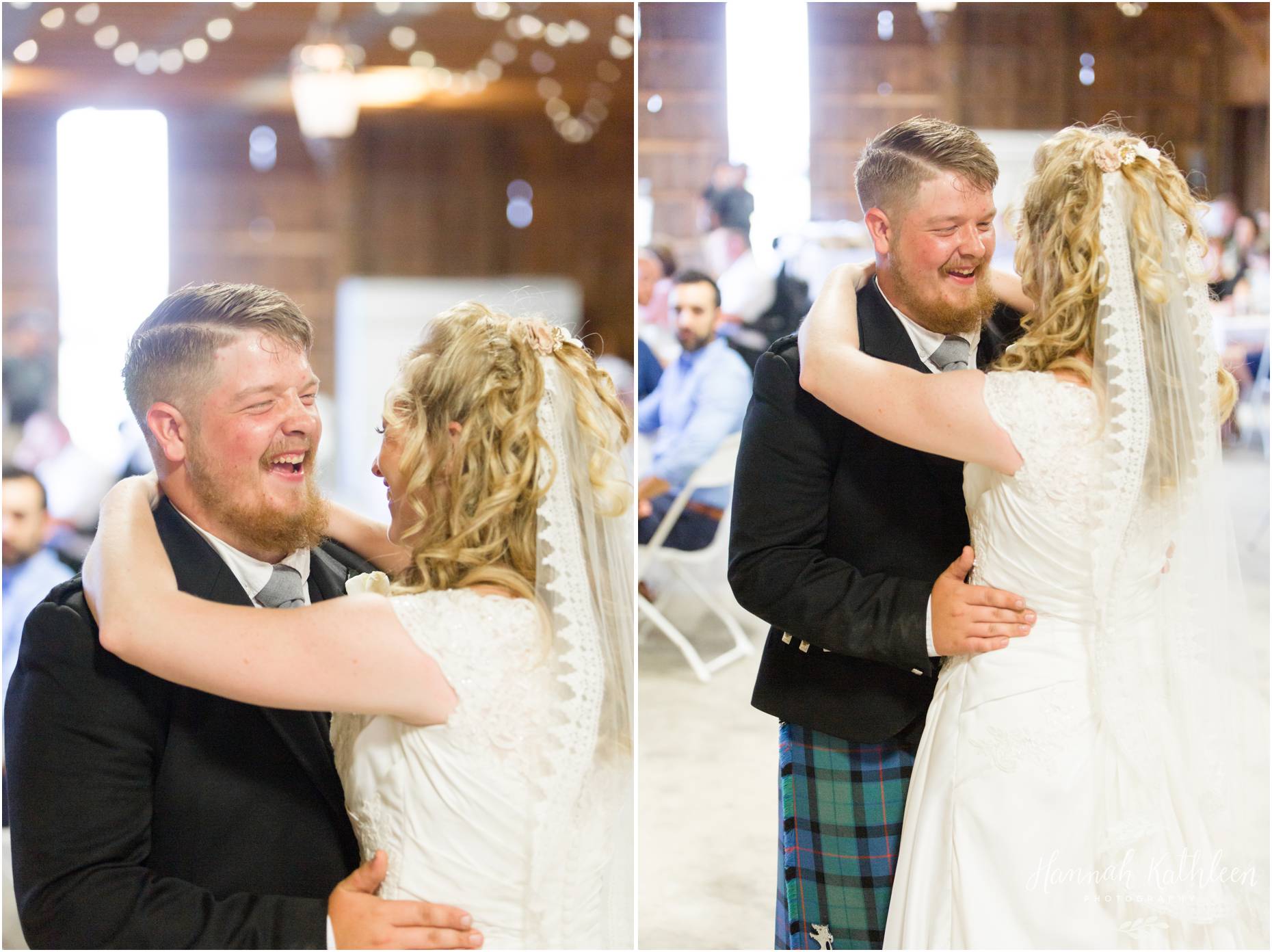 I loved when Nicki's dad gave Will a glare and a warning sign. 😂
For me, the reception ended with an amazing BBQ buffet! It was so tasty!!
Will and Nicki, thank you so much for choosing me to be your wedding photographer. I loved the unique details of your day, how it was centered around your relationship with Christ, and your love for your family. It was special and powerful and I am so glad to have been a part of it! I hope these photos help you relive your wedding day over and over and over again!!
Congratulations!
Want to see more!?
Click here to see more of my wedding photos!
Click here to read more wedding blogs! Here are a few of my favorites:
Jordan & Melissa | Avanti Mansion Wedding
Ryan & Nicki | Templeton Landing Wedding
Chris & Elena | Buffalo Riverworks Wedding
Hop on over to my website and say "hi!" Follow along on facebook or instagram!
Take a look at my travel calendar and let me know if you want photos anywhere!
Also, if you have a Disney trip planned, message me regardless of your dates! You bring me there (which will be very comparable to paying for a session in Buffalo) and the photos are yours! Yay! (And I'm happy to set you up with some tips and advice before your trip if you're looking for help with anything!) And yes, that isn't a typo on my travel calendar… we will be "snow-birding" near Disney World in Florida for SIX weeks next winter! And I'm available to take photos all around Orlando! Introduce yourself… I love making friends!
Thanks for reading this blog post!