Disney World | Ian & Vikki
Dec 14, 2018
Ian and Vikki have been together for nearly 8 years and have never had professional pictures taken during that time at all! So it was time they documented their relationship in one of their favorite places!
We quickly found that we have a lot in common with each other! They love Disney, they like to run, and they love animals… plus, they have a love for their nieces and nephews that reminds me of my own!! What more in common do you need to have a blast for a few hours!? Ian and Vikki were so easy to talk to, I felt like I've known them forever!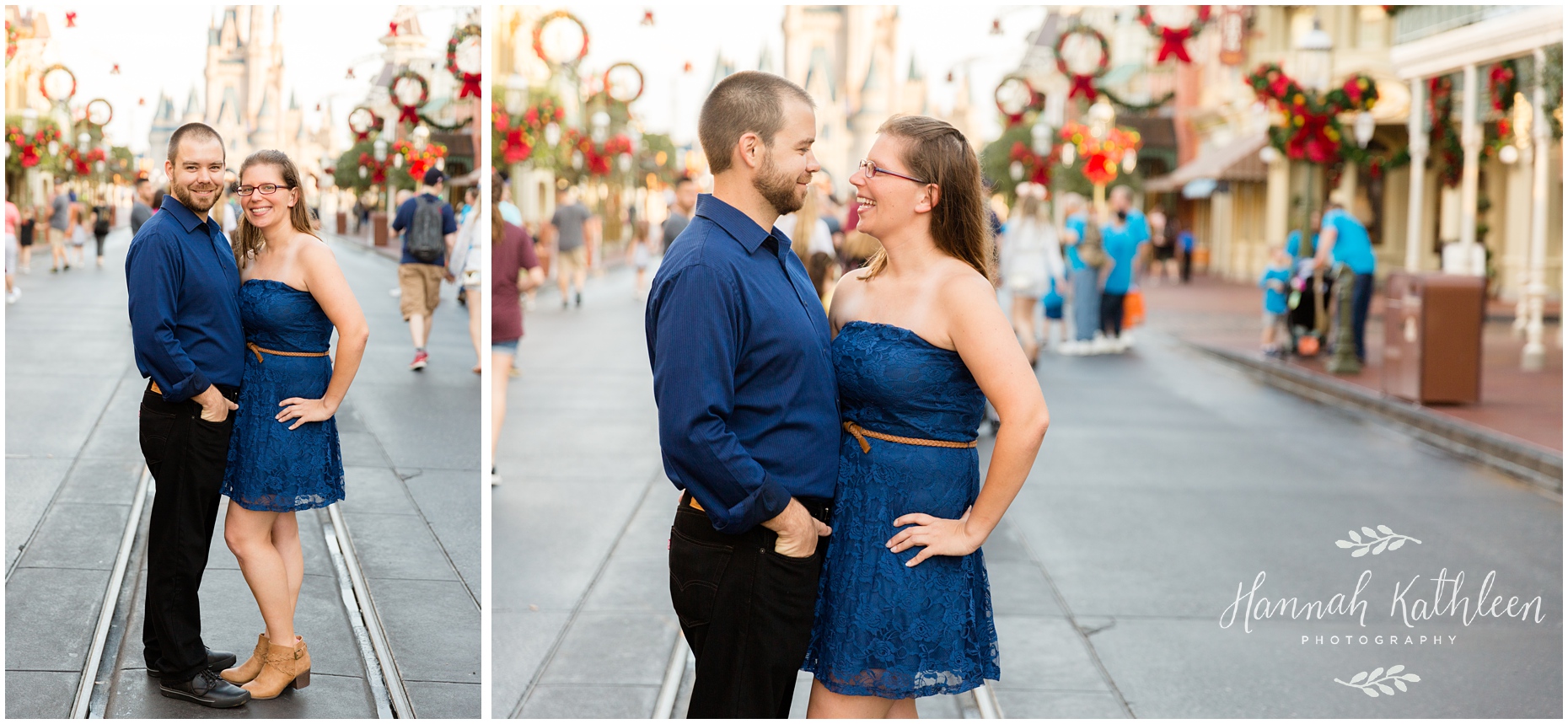 Ian and Vikki chose the Magic Kingdom in Disney World for their session! We enjoyed the [relatively] empty Main Street first thing in the morning… took a look at the pretty buildings around the confectionery, the train station, and Casey's Corner. These two were down for anything! They were so trusting, and extremely flexible.
They were even ready to ride Dumbo with me!
I always like to take the scenic route from Dumbo to the back of the castle... and this was the very first time I took pictures in the queue to the Little Mermaid Ride! Thanks agian to Ian and Vikki who were up for anything! Even taking pictures in a ride line!
And when we saw that there was no line for the Carousel, we hopped on that too!!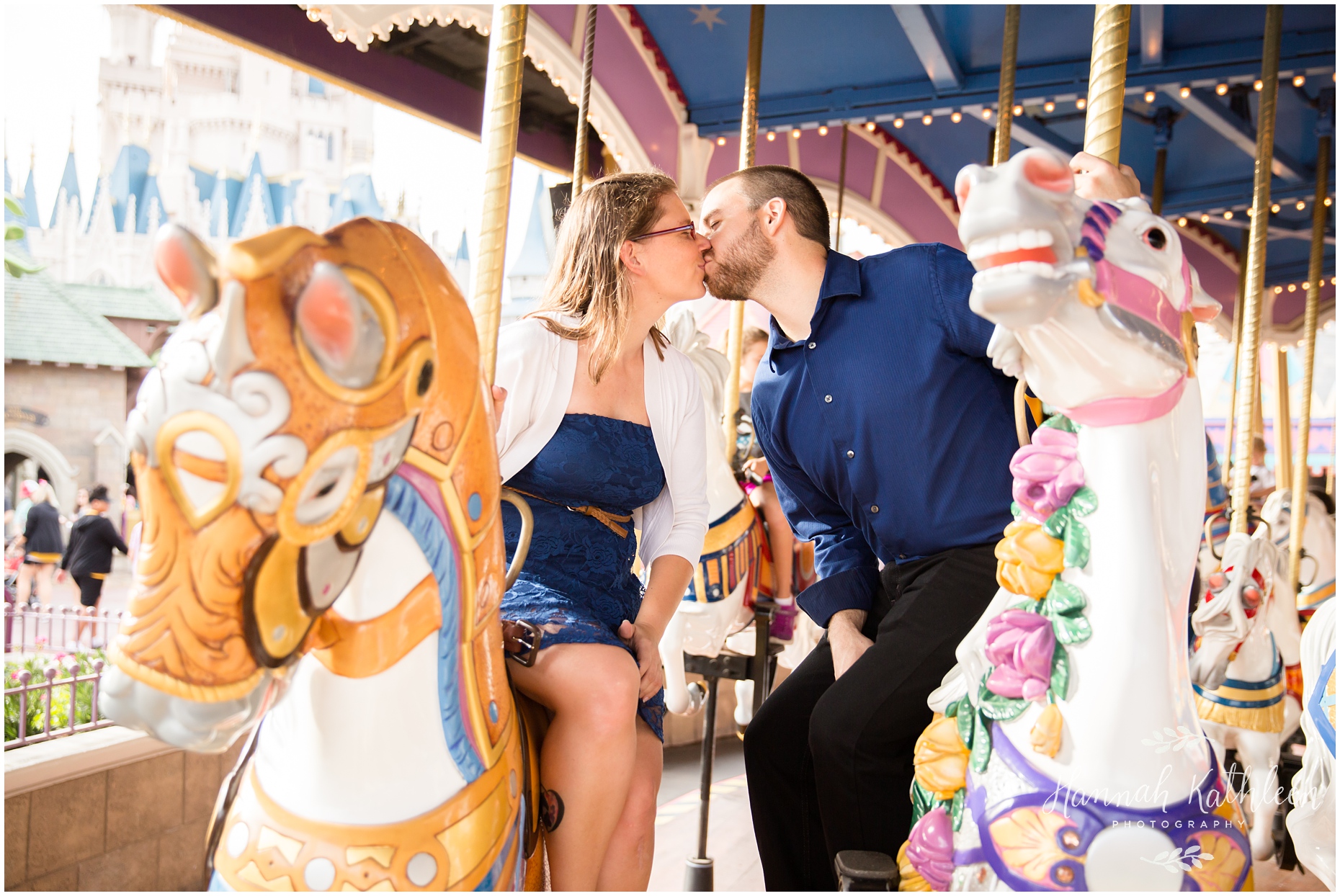 Do you like all the Christmas decorations around Magic Kingdom? Every inch is covered! Check out this session I did November 1st at the Magic Kingdom… the very first day they had Christmas decorations up!
We took the ferry boat over to the Grand Floridian and explored all the nooks and crannies this beautiful resort has to offer. You can tell it was a really sunny day, but the breeze cooled us down! I can't wait to get back to the Grand Floridian for a session at sunrise or sunset one of these days… it's just so beautiful and so much WHITE!
And in true Floridian fashion, there are palm trees all around this resort and I'm obsessed!
Ian and Vikki, thank you for choosing me to photograph the two of you! I enjoyed every chill minute spent with you and can't wait to see you both again!! Thanks for being so easy to spend time with!! :)
Want to see one of my favorite Walt Disney World family sessions!? I took this session the day before Ian and Vikki's! Take a look!
And check out this other family session from Magic Kingdom, and this couple session!
Hop on over to my website and say "hi!" Follow along on facebook or instagram!
And get this… we will be "snow-birding" near Disney World in Florida for SIX weeks THIS winter! And I'm available to take photos all around Orlando! Please tell your Disney World/Florida bound friends about me! I'll be there from January 20th - March 1st... 6 whole weeks. Plus, I make A LOT of short little trips to the Disney Parks the rest of the year, too!
If you have a Disney trip planned, message me, you bring me there and the photos are yours! Yay! (And I'm happy to set you up with some tips and advice before your trip if you're looking for help with anything!)
Introduce yourself… I love making friends!
Thanks for reading this blog post!