Wedding | Matt & Katie
Jul 31, 2019
Matt and Katie met in Las Vegas, but Katie grew up in Buffalo! I was able to sit down with Katie and her mom, Suzi at a coffee shop and let's just say they made a great first impression on me… Suzi was wearing a Disney World Mickey's Very Merry Christmas Party shirt and that caught my attention right away. Turns out, the family loves Disney World too so we got off to a great start! ;)
Matt and Katie chose to have their wedding day at Hamburg's own Avanti Mansion Wedding Venue. Located about 20 minutes outside of the city of Buffalo, the Avanti Mansion offers a variety of spaces to suit whatever you envision for your wedding! Take a look at the last wedding I photographed here > Jordan and Melissa got married in a totally different space at Avanti. This time around, I witnessed Matt and Katie get married on the island and have their reception in the tent!
One of my favorite features of the Avanti Mansion is that they have multiple bridal suites so you can get ready in a private space no matter where you choose to have your ceremony and reception!
Katie is drop dead gorgeous on a normal day, but when I saw her in her wedding dress, it literally took my breath away!
When she told me her dress was black and white, I was really curious what it would look like! It exceeded all my expectations and is definitely one of my favorite dresses I've seen this wedding season!
Matt looked rather dapper, wouldn't you say? Matt was one of the sweetest grooms I have ever had! He went out of his way multiple times to see if I needed anything and told me at least 5 times to stay after my hours and have a drink and donuts! I did take him up on that donut offer! ;)
Get a load of this ceremony spot! I think it's by far the most unique setting for a ceremony in all of Buffalo! The Avanti has an actual island with a bridge connecting it to the hillside seating for your guests! It's crazy!
The ceremony was the perfect amount of personal. From the music to the vows, Matt and Katie (mostly Matt… HA!) put their own spin on things so that their wedding ceremony truly reflected the two of them! You know I love that!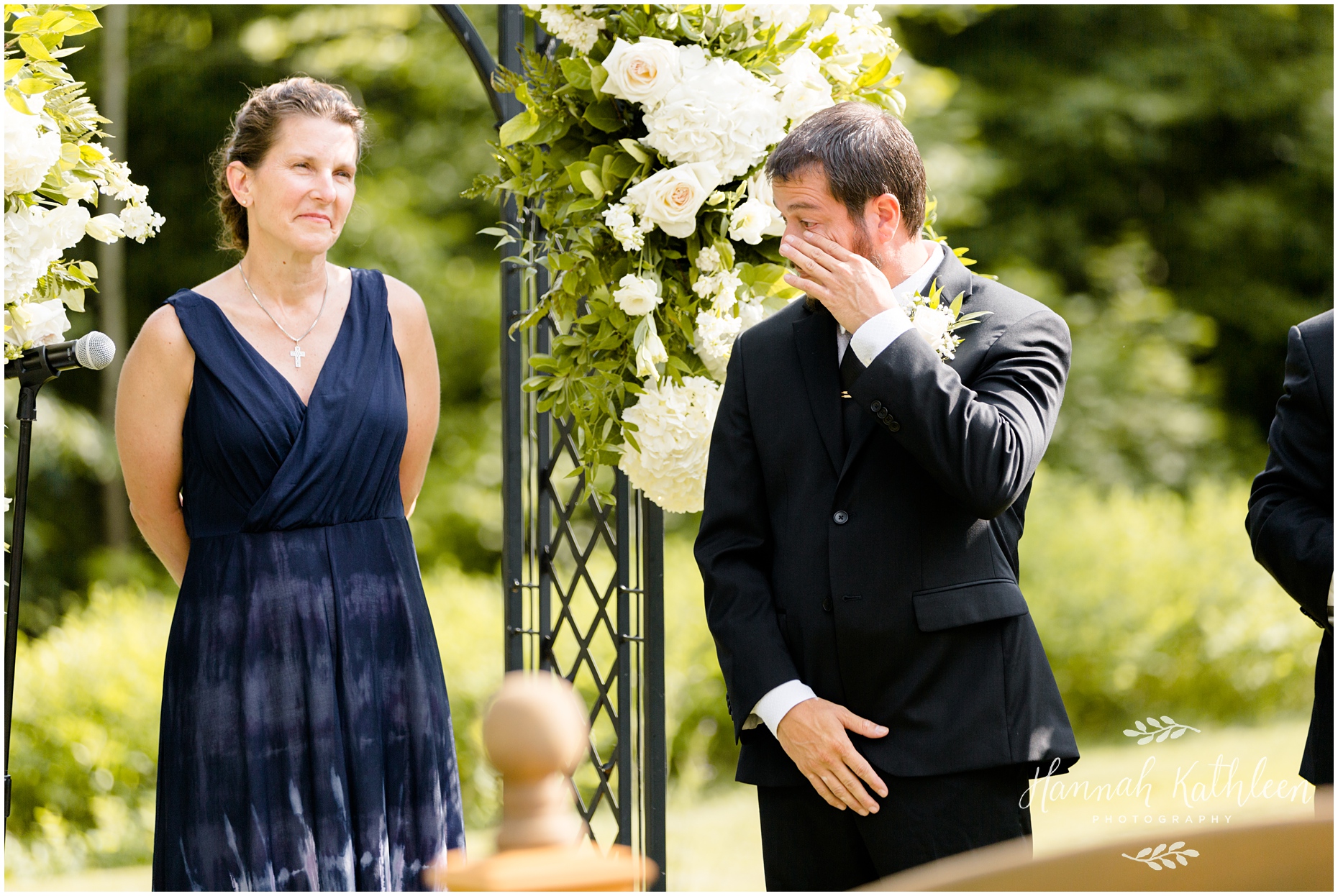 We finished the ceremony with some family pictures!
Afterwards, I had some time with just the bride and groom to create truly magical portraits! I just love these two!
Remember that tent I told you about? Isn't this such a gorgeous wedding venue!?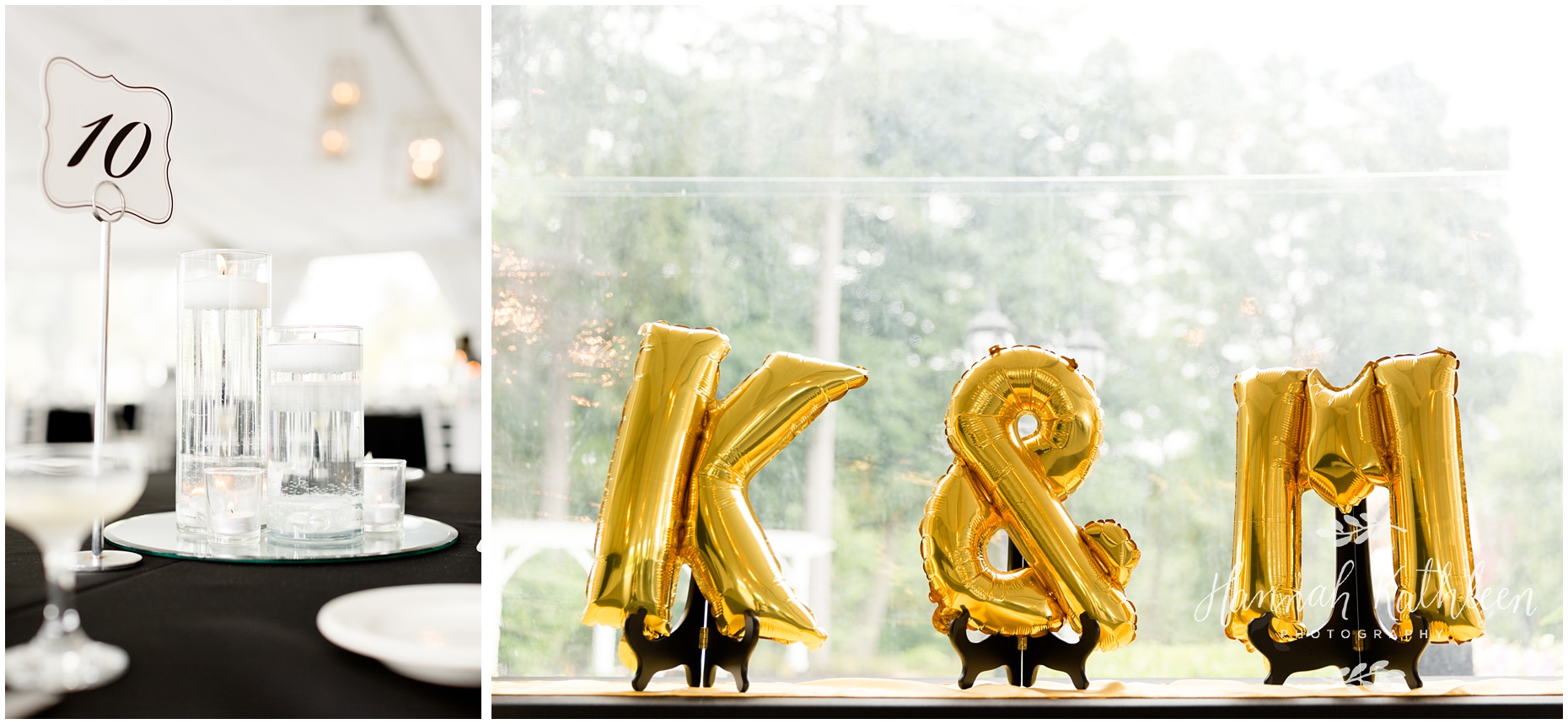 The reception started with introductions and the first dance!
Katie's friend sang a beautiful song for her and her dad to dance to.
Then Matt chose a very special dance with the special women in his life. His daughter, Nicole, his new daughter, Mia, and his grandmother! How sweet are these!?
Matt and Katie didn't have a traditional bridal party, so therefore they didn't have traditional toasts! Matt gave a speech thanking his guests, family, and friends. And he even shouted ME out and thanked ME! I told you he's the sweetest!
The Avanti Mansion did a mean job with the food! There was quite the selection and all delicious!!
Instead of a cake, Matt and Katie chose to have donuts from Peace Love and Little Donuts!
Katie had a second dress ready to change into, but first… a few golden hour photos!
After she changed, we did a spontaneous First Look for Matt to see the new dress!
What do you think!!?
Back to their party!
The rest of the reception was a blast to photograph! Dancing and dancing and more dancing!!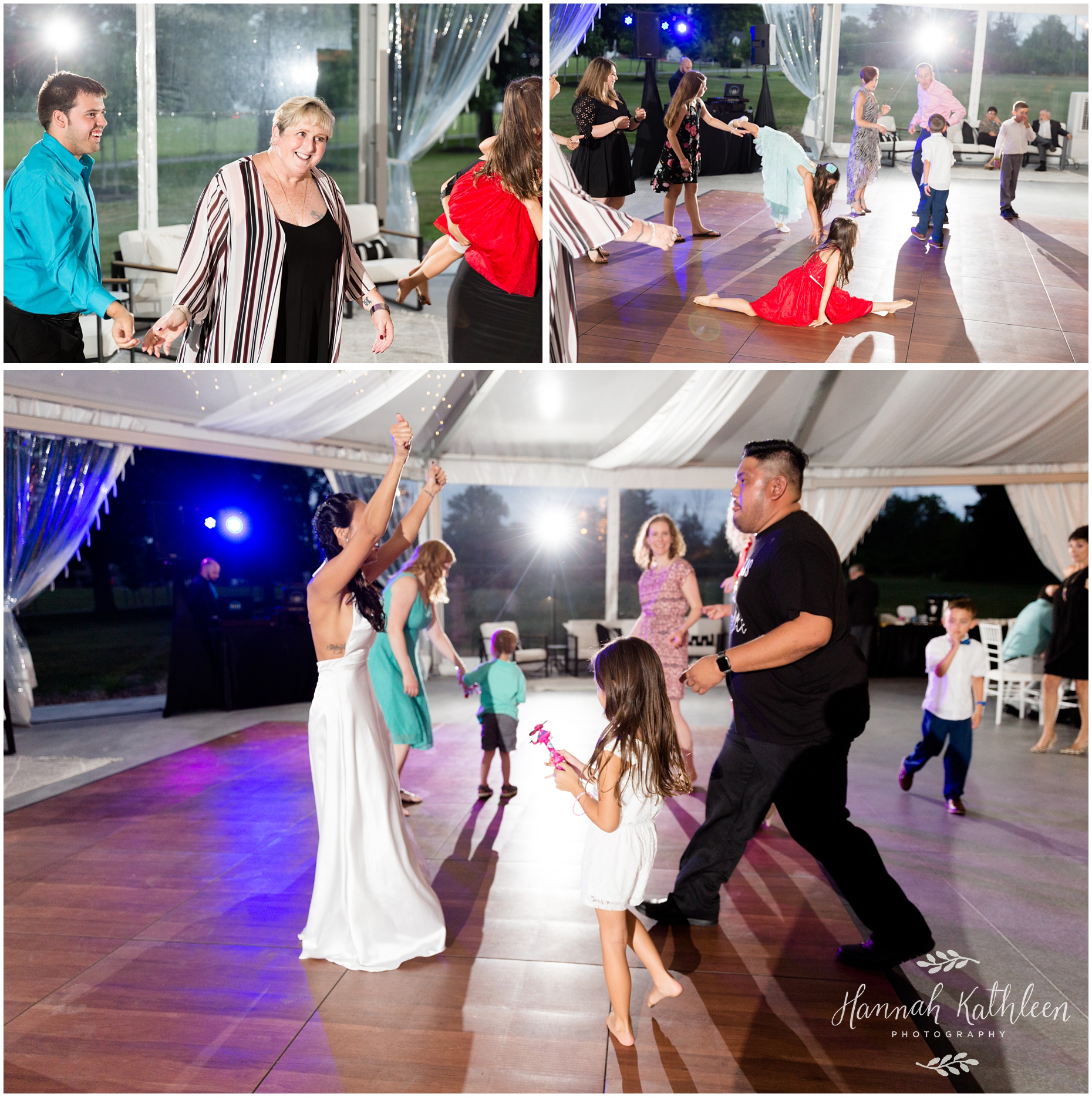 We finished the night off with a couple special nighttime shots with the fountain!
Congratulations Matt & Katie! It was an honor to celebrate the two of you alongside your closest family and friends. Thank you for the opportunity! You two are perfect for each other! And your families are perfect for each other, too!
Vendors:
Want to see more weddings!?
Click here to see more of my wedding photos!
Click here to see more wedding blogs! Here are a few of my favorites:
AJ & Brittany | Hotel Lafayette Wedding
Jordan & Melissa | Avanti Mansion Wedding
John & Christian | Deerfield Country Club Wedding
Ryan & Nicki | Templeton Landing Wedding
Hop on over to my website and say "hi!" Follow along on facebook or instagram!
Take a look at my travel calendar and let me know if you want photos anywhere!
Introduce yourself… I love making friends!