Wedding | Randy & Cecelia
Oct 17, 2019
Congratulations Randy & Cecelia!
Shoutout to my friend Lauren from Lauren Ashley Photography who is Cecelia's cousin and Matron of Honor for her wedding! Lauren is also a photographer in Buffalo, New York and connected me with Cecelia! Thank you, Lauren! Now go check out her photography!
Randy and Cecelia live in the Orlando, Florida area and chose the most gorgeous venue for their wedding! Cypress Grove Estate House has everything a Florida wedding should have… a ceremony lake-side, romantic spanish moss, winding paths, an outdoor reception space, tiny lizards, and most importantly… palm trees.
I travelled from Buffalo for Randy and Cecelia's wedding, and thoroughly enjoyed my second Orlando, Florida Wedding. My first, being a Disney World Fairytale Wedding… I am always seeking to scratch that travel itch especially when photography is involved!
Cypress Grove Estate House has a spacious upstairs suite available for the bridal party to get ready in! How perfect is this invitation suite designed by Gina Tyler Creations!?
Cecelia was one of the most beautiful brides, but wait until you see her in that dress!!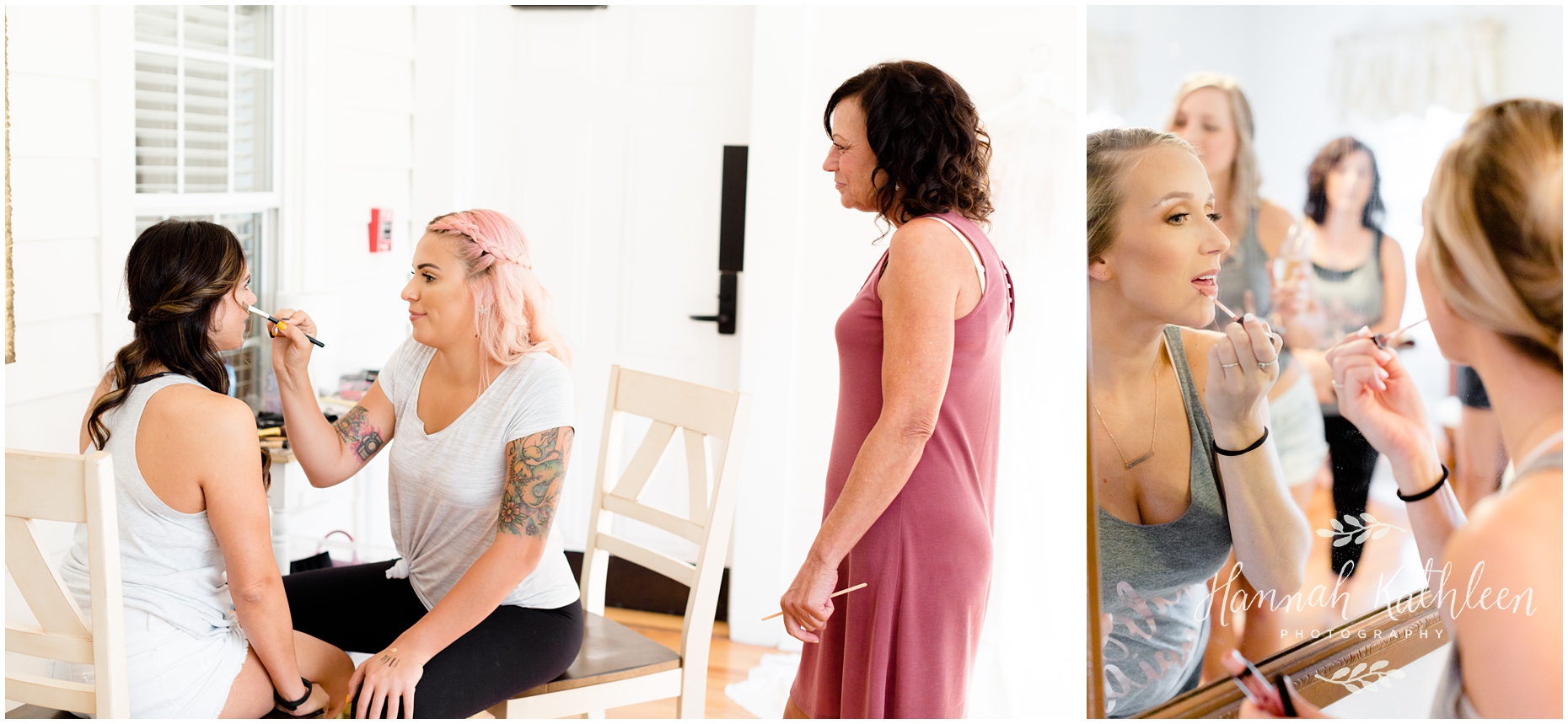 Randy is kind, easy-going and joyful! I loved photographing him with his family and groomsmen!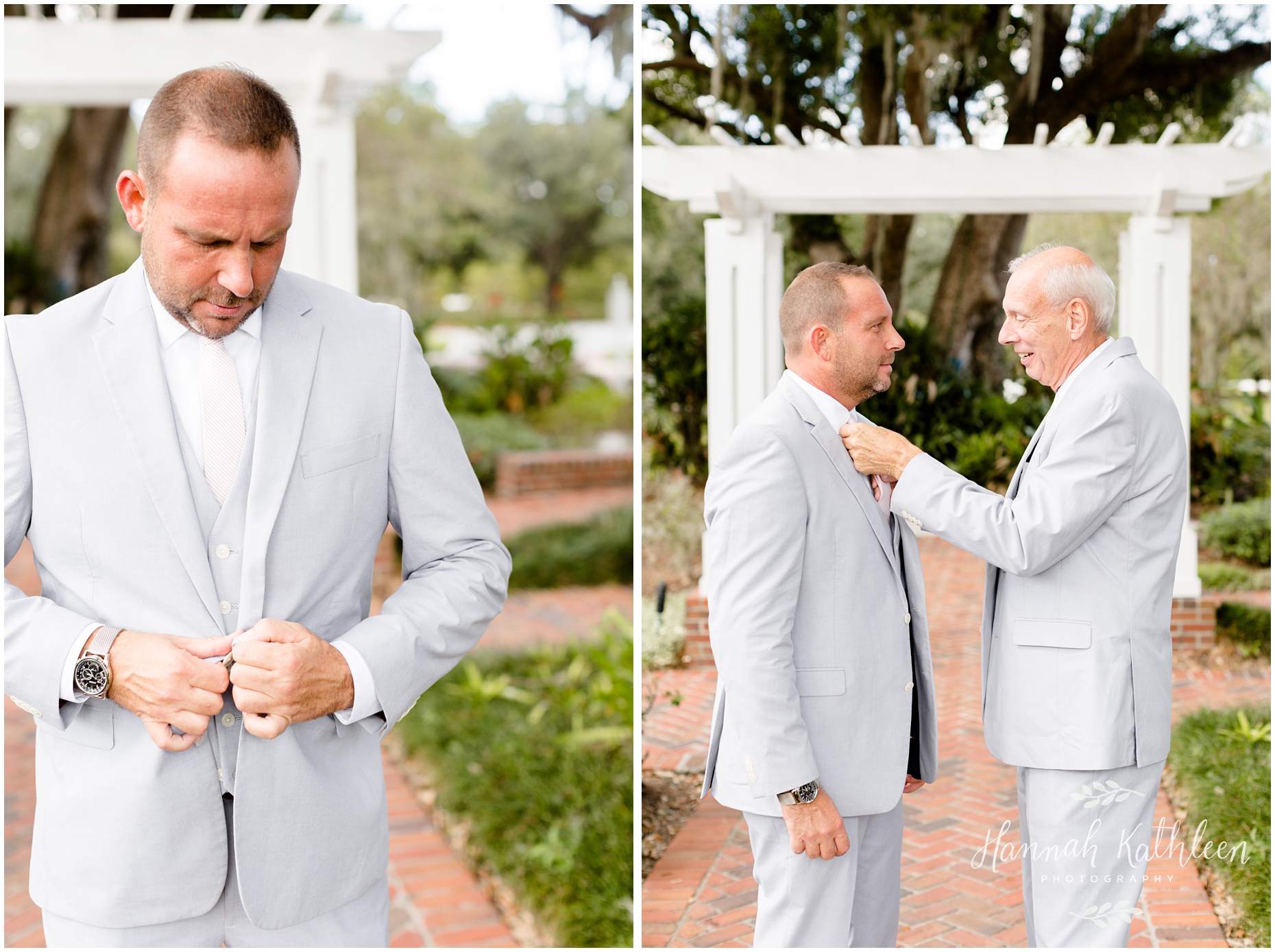 Randy opened his gift from Cecelia. I think it's safe to say that Cecelia couldn't have planned a better gift for her soon to be husband!
Time for Cecelia to get ready!!
Randy's note and gift had her in tears! [Not pictured here: an entire room of crying bridesmaids, too! What a guy!]
Isn't she a beautiful bride!? I adore the flowy material of her wedding dress!
And I just love the different colored neutral bridesmaid dresses!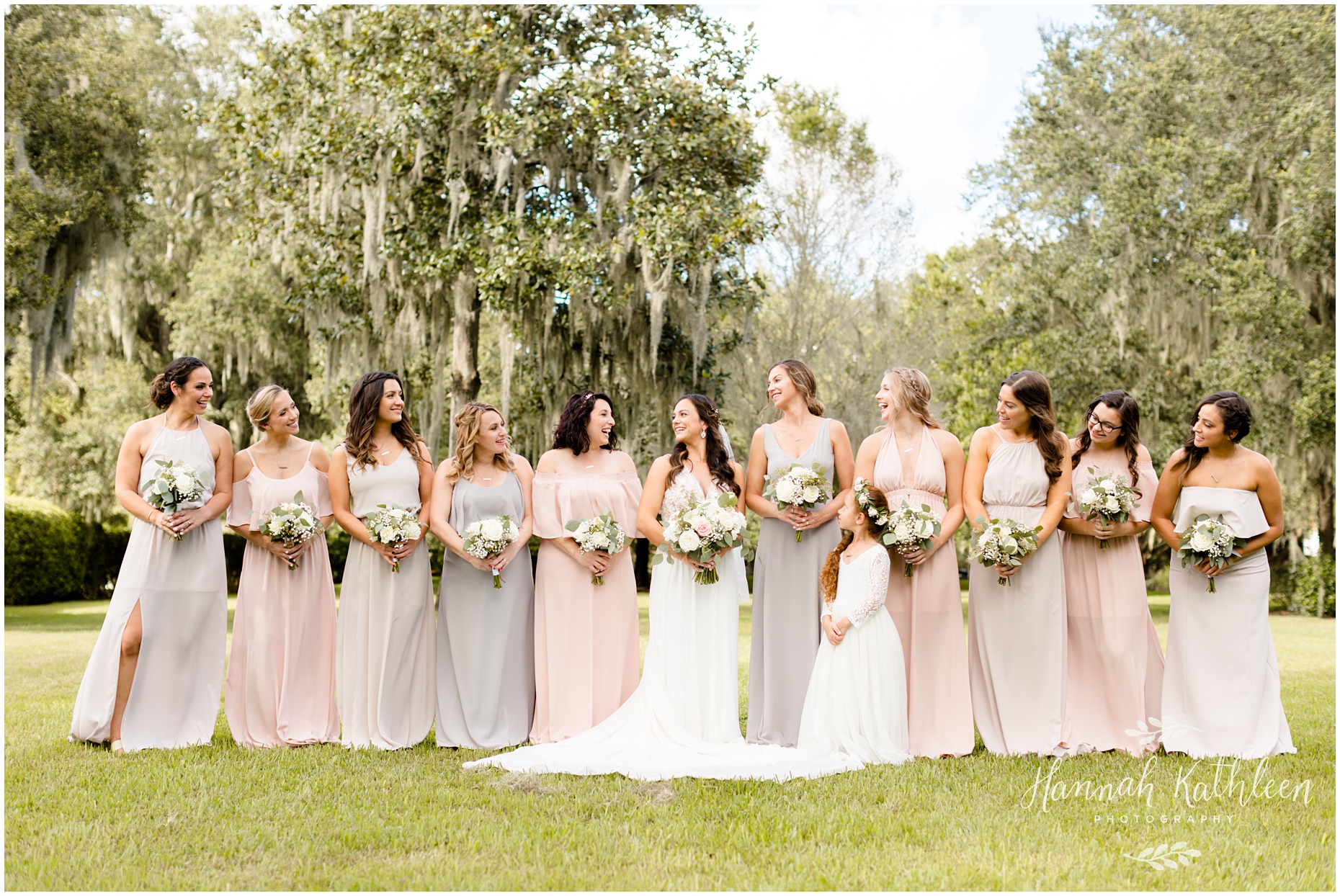 Check out this ceremony space! I told you this place was amazing!
The smiles on their faces throughout the ceremony says it all.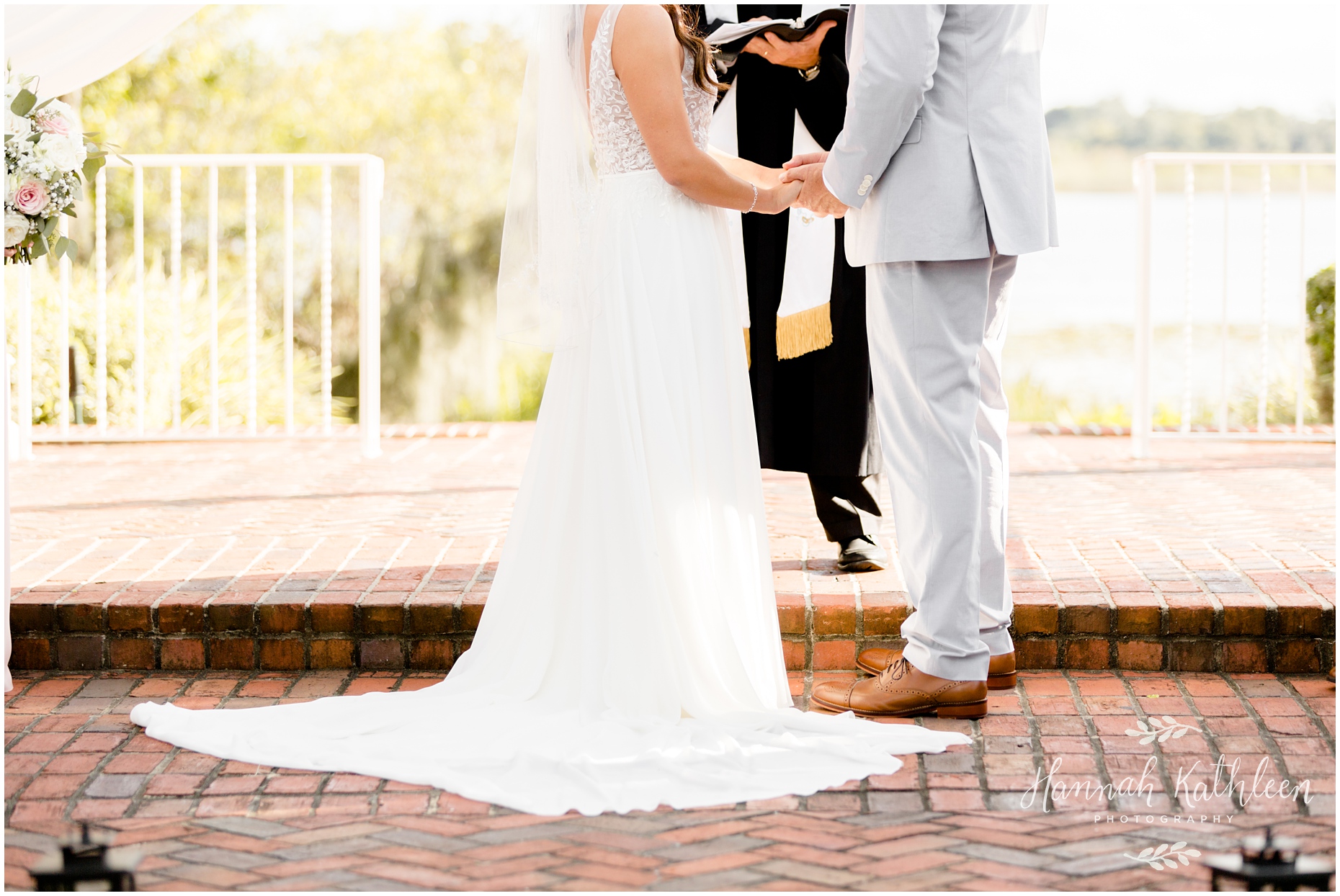 After the ceremony, we took some family photos and bridal party photos!
Cypress Grove has this tree-lined street that took my breath away when I drove up to it. I just knew we had to get the bride and the groom in the center of this street for some pictures! Amazing!
I loved this winding path with the sun peaking through and the spanish moss in the background.
Randy and Cecelia's cocktail hour took place at an outdoor bar with plenty of space to visit with friends!
The reception space was something out of a fairytale! How pretty are these tables and floral centerpieces!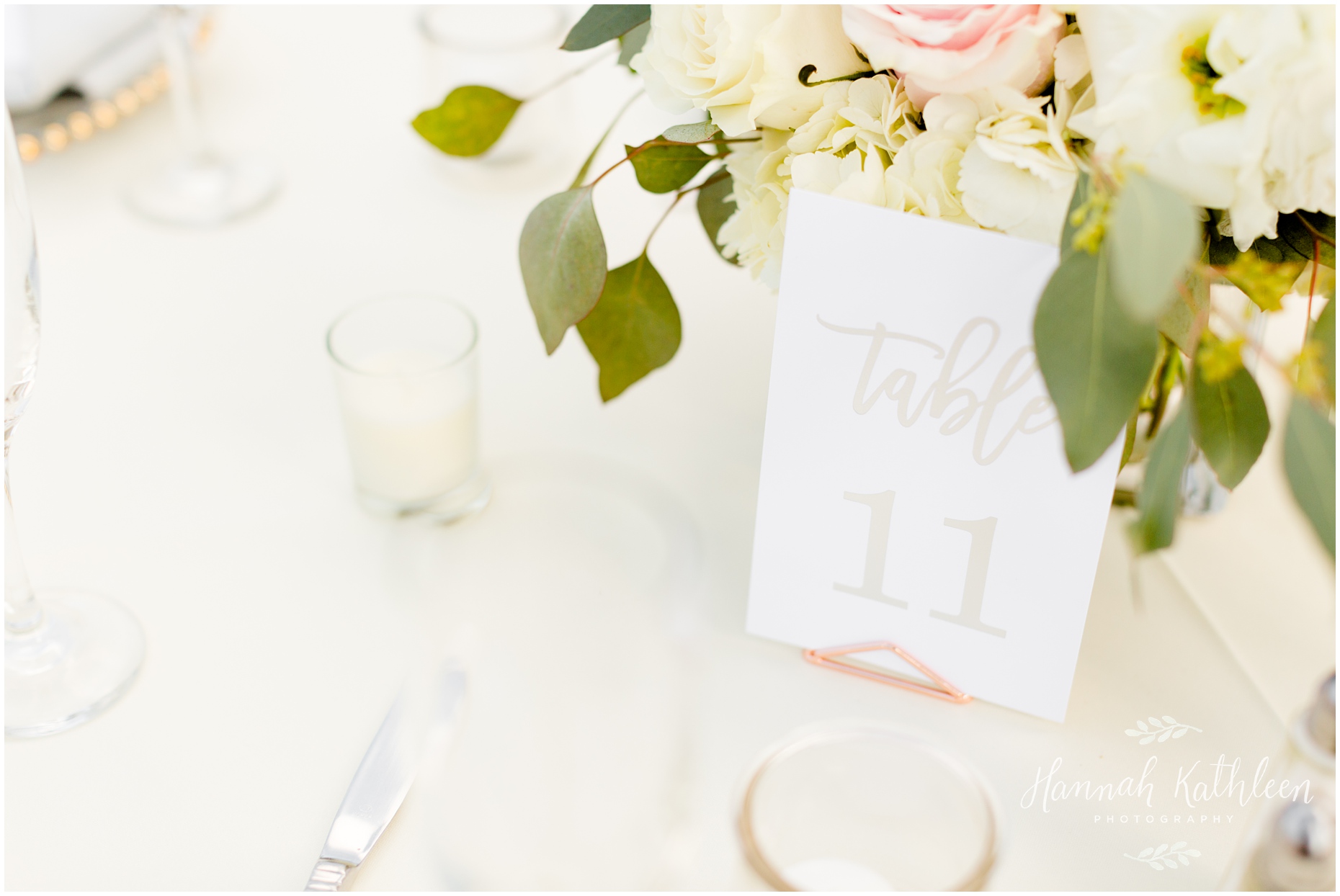 The reception began with the bride and groom's first dance as a married couple!
Next, Cecelia danced with her dad.
Afterwards, Randy had a special dance with his mom.

Yum!
Randy and Cecelia had something very unique to their wedding day! Paul is a poet who will write a love poem on the spot for you to keep!
During dinner, I took the bride and groom out for sunset pictures for about 5 quick minutes! I had my eye on this tree ever since I got out of my car and I knew exactly what I wanted to do here! I just love how this photo turned out!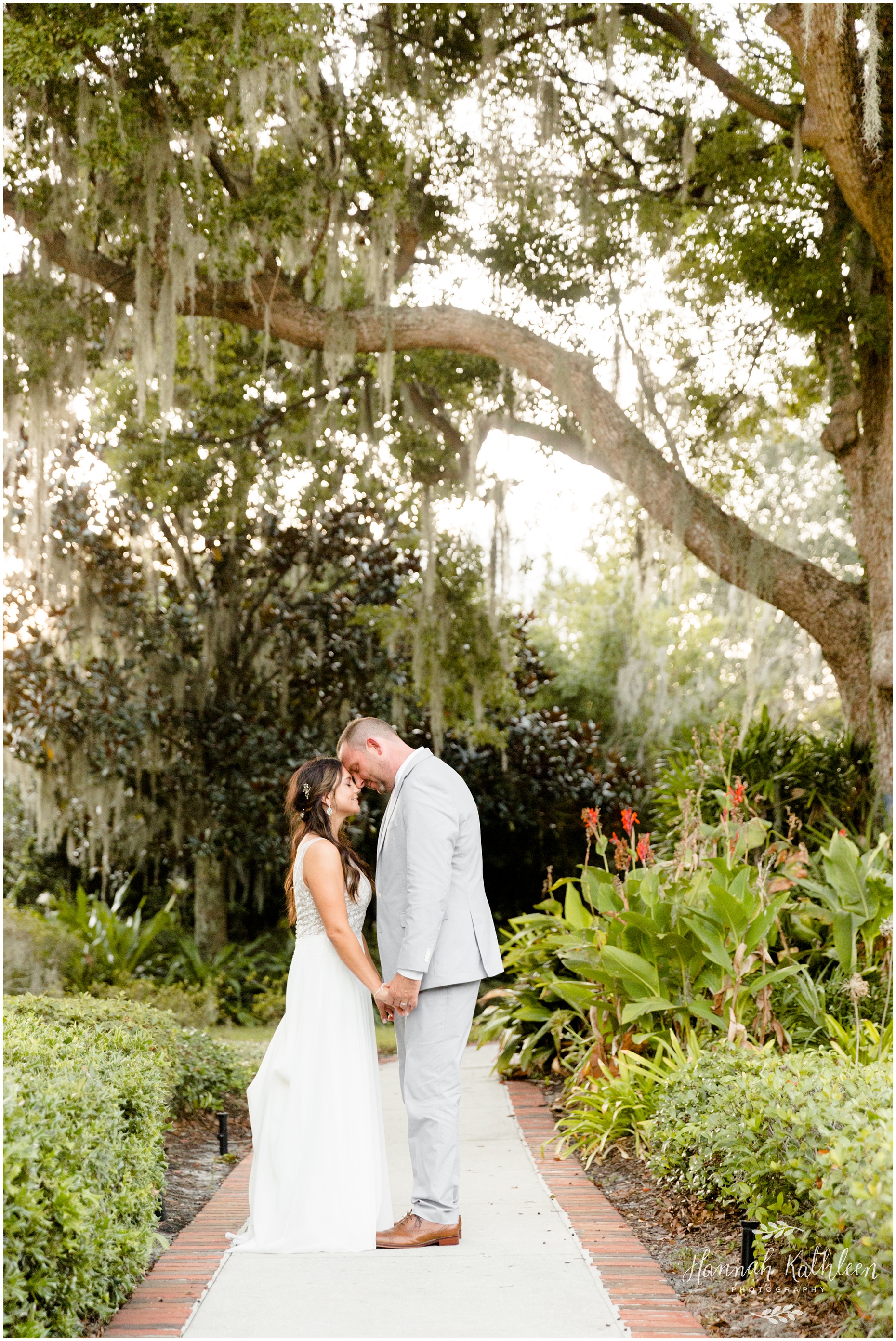 I also had a vision of shooting through the palm tree fronds and this was the final image!
Being outdoors in Orlando provided us from some pretty amazing sights at sunset during dinner!
Matron of Honor, Lauren, and Best Man (and dad) John, shared a toast!
The rest of the night was lots of fun dancing!!!
With just a quick break from dancing to cut the cake!
We finished the night with some fun nighttime portraits and a sparkler exit!
Congratulations to Randy and Cecelia! Your wedding day was so much fun and your family and your friends seem to really love you both! ;) Thanks for having me be a part of your day. I wish you both the best! Congrats.
Vendors:
Born and raised in Buffalo, New York, I am a portrait photographer specializing in weddings! I love to travel especially for photos! Don't hesitate to reach out an introduce yourself, I love making new friends!
Take a look at my travel calendar and let me know if you want photos anywhere!
Want to see more weddings!?
Click here to see more of my wedding photos!
Click here to see more wedding blogs! Here are a few of my favorites:
AJ & Brittany | Hotel Lafayette Wedding
Jordan & Melissa | Avanti Mansion Wedding
John & Christian | Deerfield Country Club Wedding
Ryan & Nicki | Templeton Landing Wedding
Hop on over to my website and say "hi!" Follow along on facebook or instagram!