Small Wedding | Andy & Margaret
Jul 4, 2020
Andy and Margaret are married!! Wow, what a day!
This small, intimate wedding was not their first choice but it turned out to be an amazing day anyway!
Andy and Margaret were ready to get married no matter what and I'm so glad they did! We get to celebrate again next year at their planned venue with their larger guest list. This day was really special for the small group of family members involved, and I'll think you'll see that on their faces.
When I arrived to Margaret's grandparent's property, I was greeted with sounds of animals all around! We even saw peacocks on our trip around the property for bride and groom portraits.
The bride and groom both looked so amazing! Margaret bought this dress special for this day and is saving her original wedding dress for next year. I can't wait to see it!
The backdrop to the ceremony space was a pond. With birds chirping all around and a strong breeze, Andy and Margaret said "I do" in front of about 10 of their closest family members.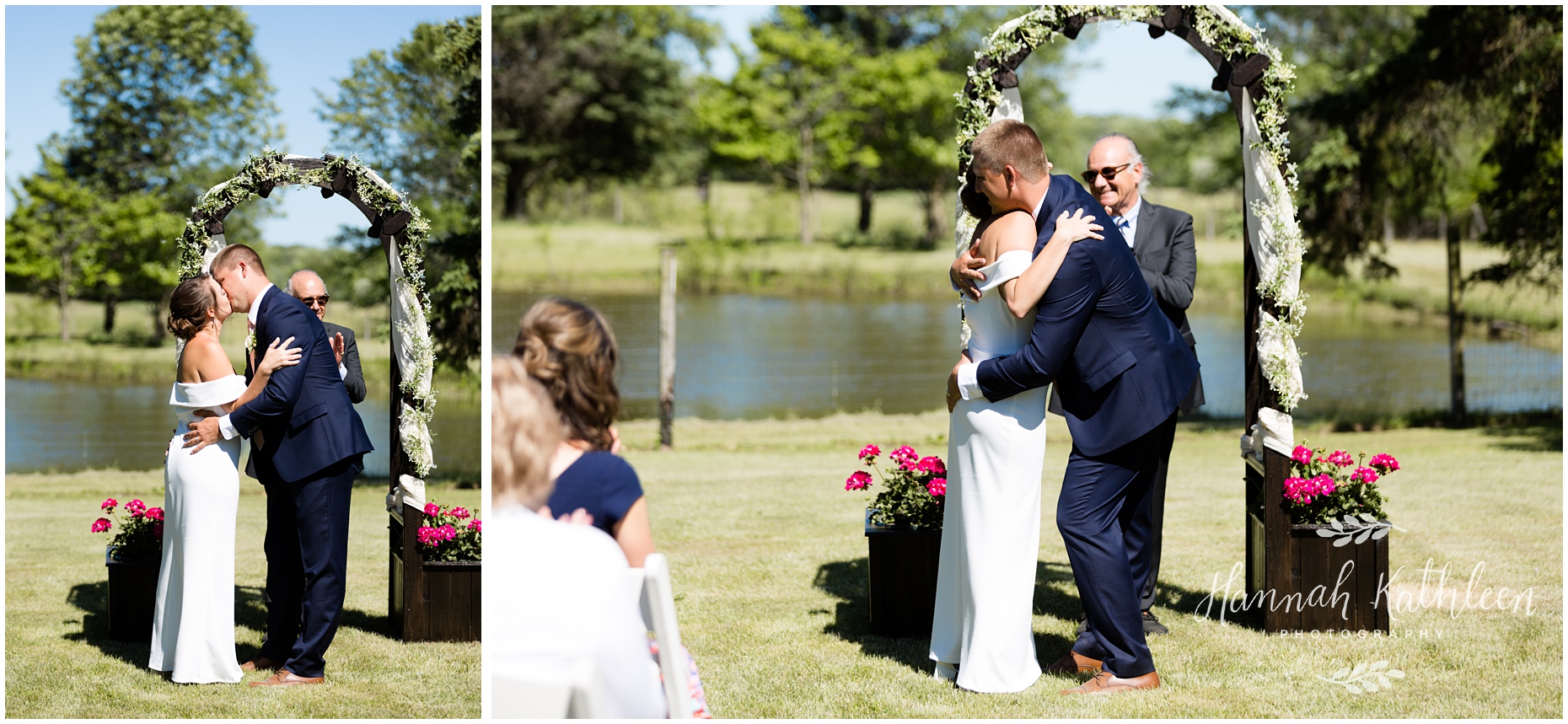 The ceremony closed with the newlyweds planting a tree… something that you really can only do on your own or your family's property… which is AWESOME! (Caleb and I almost planned our wedding to take place at our family's camp, Camp Hickory Hill. And we were talking about planting a tree…) This will be so special for Andy and Margaret to revisit year after year! I love this idea.
Look at those smiles!
After the ceremony, we hopped on the golf cart and drove around the beautiful property taking advantage of all sorts of different backgrounds for the bride and groom portraits. One of my favorite parts of these small, intimate weddings is how much time we can devote to pictures of just the bride and groom! We don't need to worry about the bridal party or keeping the guests waiting… in fact, we can schedule nearly as much time for their portraits as I would for an engagement session! It's perfect!!
Andy built this dance floor days before the wedding… how cool is that? Andy and Margaret shared their first dance as husband and wife.
Then, Margaret danced with her dad and there were lots of tears. A very special moment.
Next, Andy danced with his mom. Very sweet.
After cutting the cake, Margaret's sister shared a few words before the family cooked dinner!
We couldn't resist taking advantage of that beautiful light and the gorgeous couple one last time before I headed home!
Thank you Margaret and Andy for inviting me into this intimate family space to celebrate and document the official start to your marriage. I really enjoyed spending time with your family and being a witness of this day!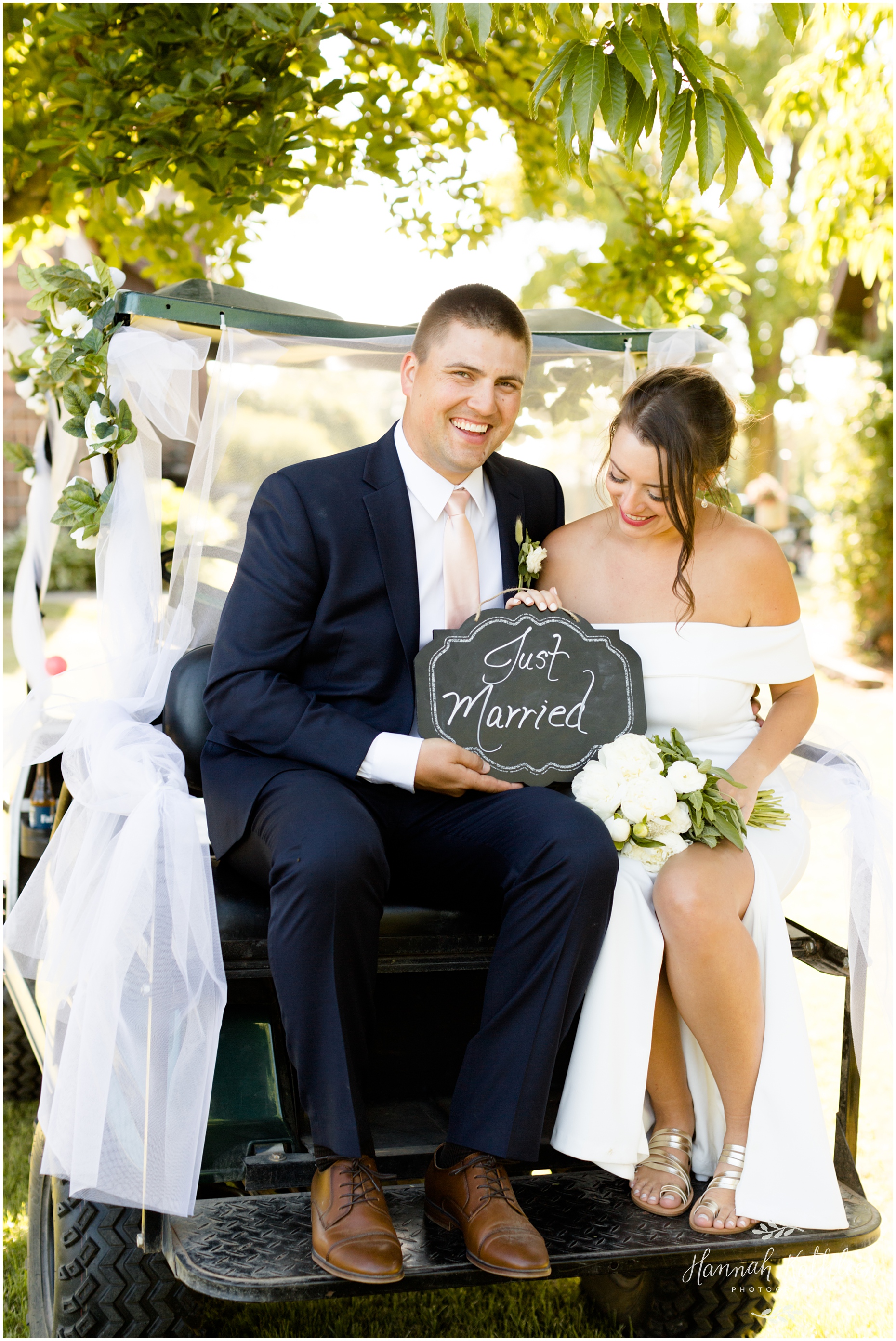 I can't wait until next year for round two! Congrats!!
Born and raised in Buffalo, New York, I am a portrait photographer specializing in weddings! I love to travel especially for photos! Don't hesitate to reach out an introduce yourself, I love making new friends!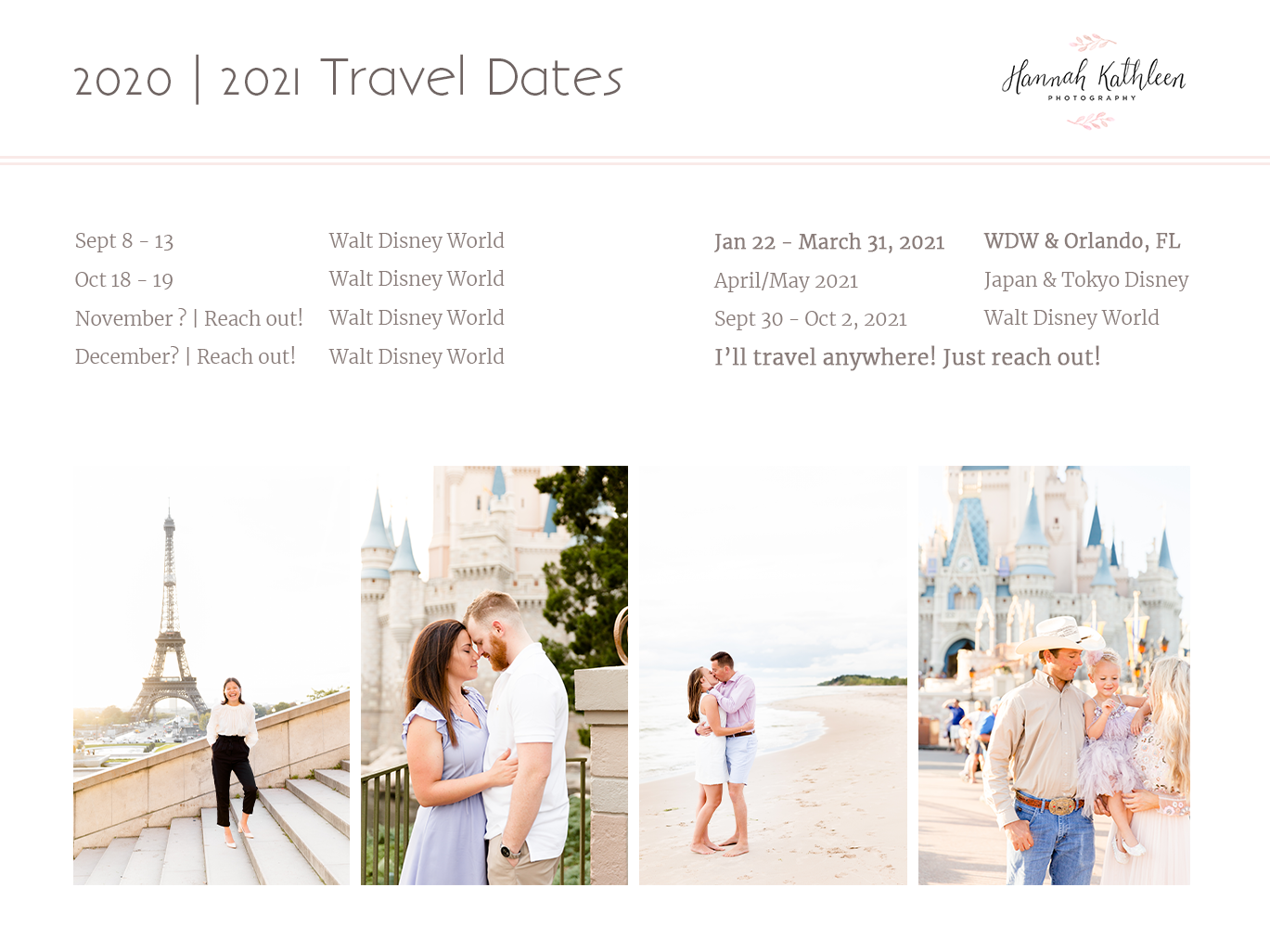 Take a look at my travel calendar and let me know if you want photos anywhere!
Want to see more weddings!?
Click here to see more of my wedding photos!
Click here to see more wedding blogs! Here are a few of my favorites:
AJ & Brittany | Hotel Lafayette Wedding
Randy & Cecelia | Orlando Wedding
John & Christian | Deerfield Country Club Wedding
Ryan & Nicki | Templeton Landing Wedding
Hop on over to my website and say "hi!" Follow along on facebook or instagram!