Small Wedding | Aneeth & Jessica
Jun 22, 2020
Fortunate is an understatement when talking about this wedding. I would have been fortunate to be Aneeth & Jessica's wedding photographer on June 6th for their big wedding celebration. But when Covid-19 came along and disrupted their plans to have a big wedding, I was way more than just fortunate to be there on June 6th. I was one of the 10 people who got to witness Aneeth & Jessica commit to spending forever together.
Pat, from Big Buffalo Films was the videographer and also one of the lucky few to be there on this perfect day. If you want to see their 3 minute-long highlight film, I definitely recommend checking it out here. It captures the day so perfectly!
A little background: Jessica was born and raised in Buffalo, NY and met Aneeth in Atlanta, Georgia. Jessica and I grew up together. Our families are close, and our family history runs very very deep!
Jessica and my family relationships are far too complicated to try to explain here... but we are kinda related and share the best Aunt and Uncle anyone could ever ask for. They asked Uncle Dan to perform the ceremony and he made it so incredibly special for everyone there.
But I'm getting ahead of myself… let's slow down.
How cool is this henna!? What a great way to honor Aneeth's family's culture and look so freakin' cool at the same time! The best part is… guess who did the Henna? ANEETH!!!!
Aneeth is awesome and is a great match for Jessica. He fits in perfectly with the family and is such an incredibly easy guy to hang out with. Everyone loves Aneeth! I was able to meet Aneeth's parents and sister on their wedding day and truly enjoyed the sense of humor and kind words shared between the two families.
We met up at Letchworth for the first look and bride and groom portraits! What a beautiful day and a beautiful moment!
After Letchworth photos, we drove to Camp Hickory Hill for the ceremony! Which leads me to another point about how special this wedding was for me to be a part of… Camp Hickory Hill is my second home, a place my family moved to every summer for 6 weeks. (My dad is the camp director.) This place is special to Uncle Dan, and Jessica and her family. And this was my first wedding I photographed at camp! How cool is that!?
In fact, I spent far too much time digging up this blurry picture to show you from 2008. Jessica is in green in the front, underneath the "G" not looking at the camera. I'm in green near the wall on the right being super cool. (We were staff working in separate cabins, otherwise, I'm sure we'd have been next to each other!!)
The ceremony was intimate, chill, but so so special and powerful. Jessica had her parents, brother, and Matron of Honor/cousin on her side. Aneeth had his parents, and sister… all three travelled up from Atalanta. 7 guests. 7 people so so special to them.
A few more bride and groom pictures because I couldn't resist the setting and lighting!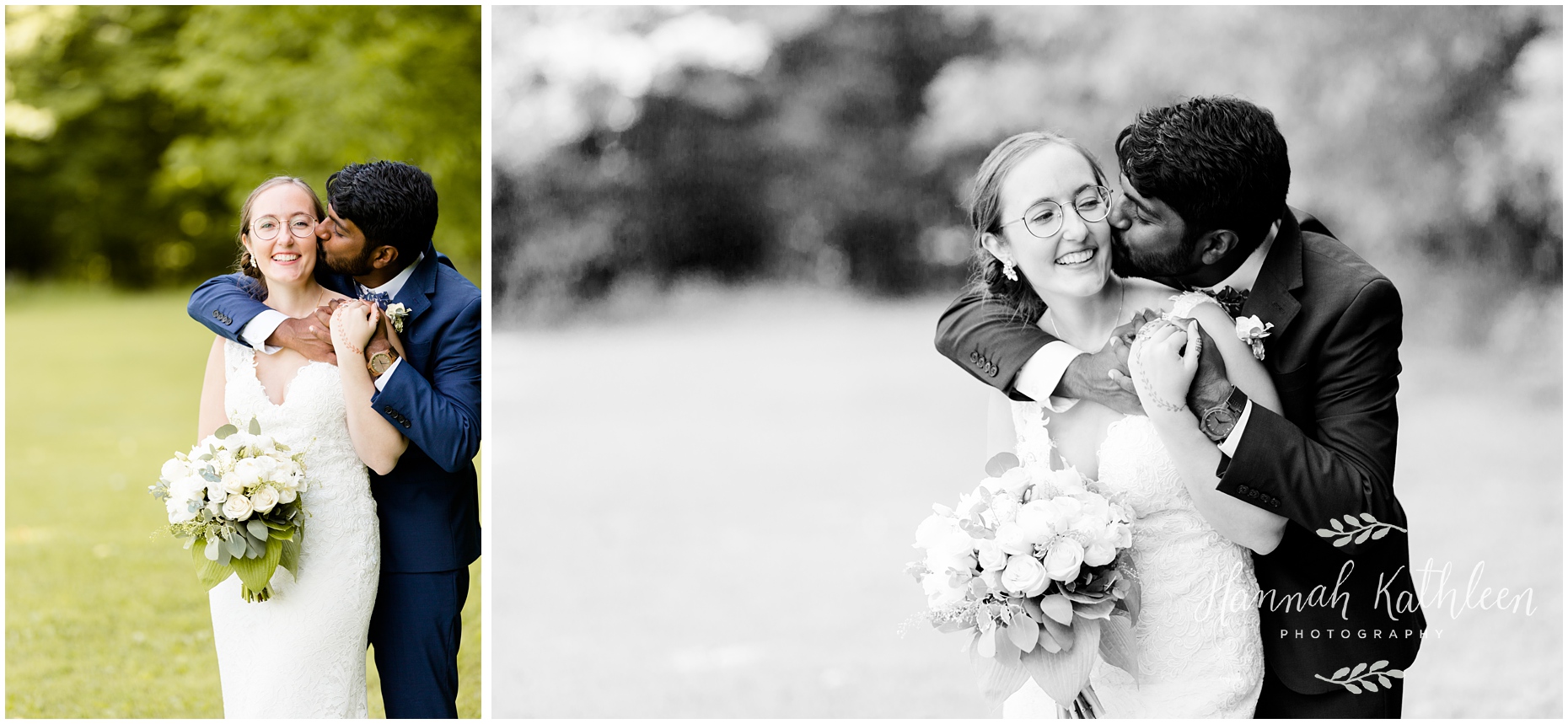 Then it was time for Aneeth and Jessica to cut the cake and share their first dance!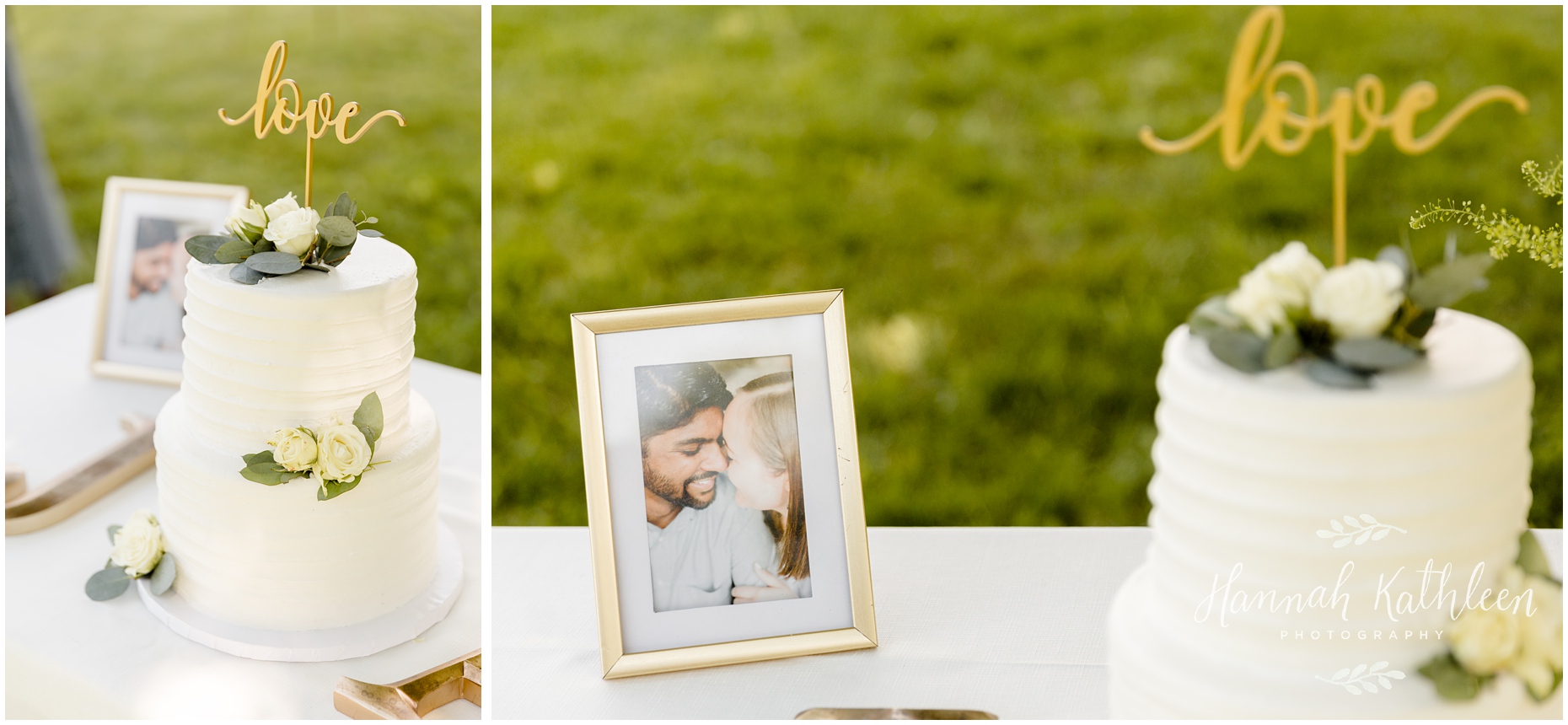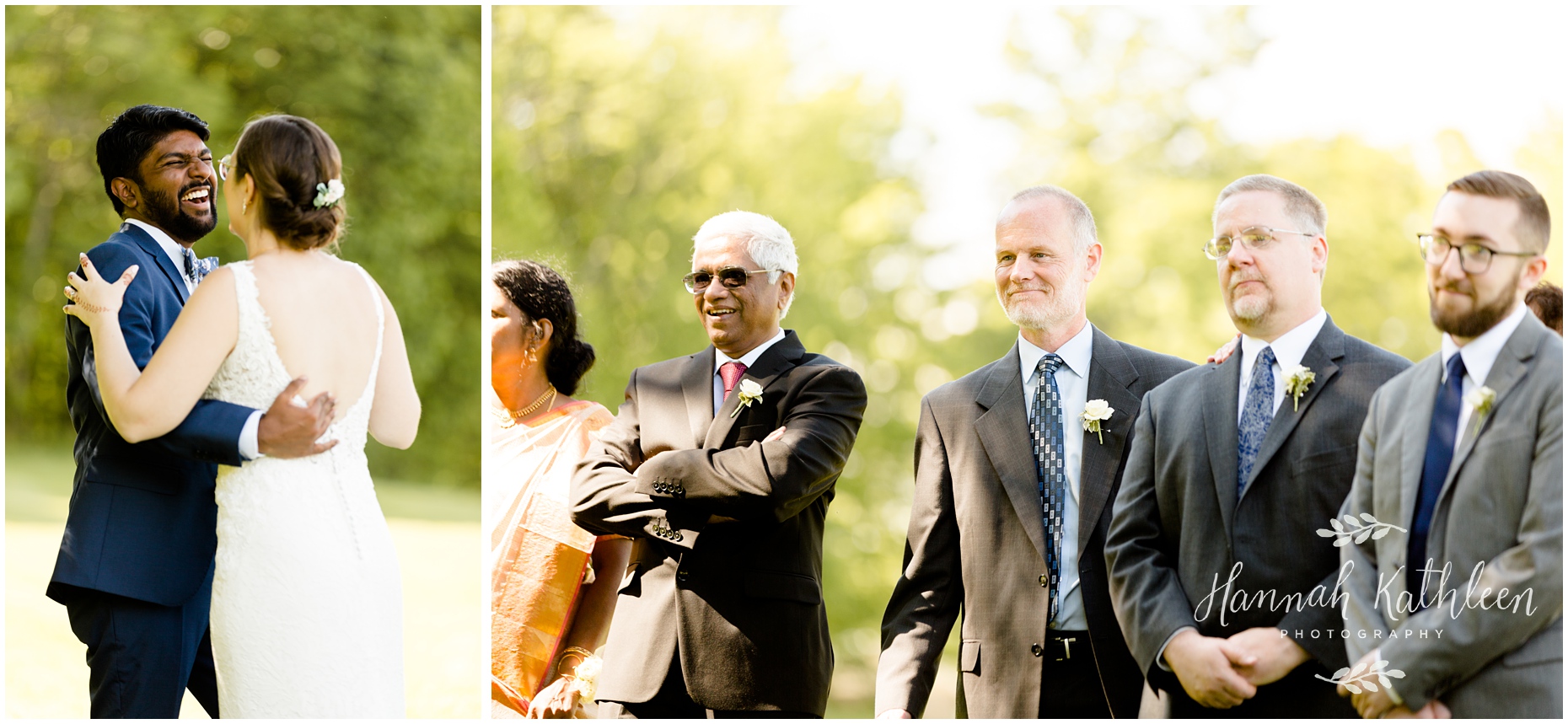 This concludes the portion of their wedding day that me and my camera were a part of. The best news… we get to party and celebrate all over again next year!
Jessica, your friendship is very special to me and I am honored to have been not only your photographer, but also a witness to the start of your marriage! Growing up with you and watching you through all of life's changes has been a joy. You've always been there for me, and I'm grateful for that. I'm so so glad you found someone who looks at you the way he does. I'm so glad you found someone who makes you smile and laugh as much as he does!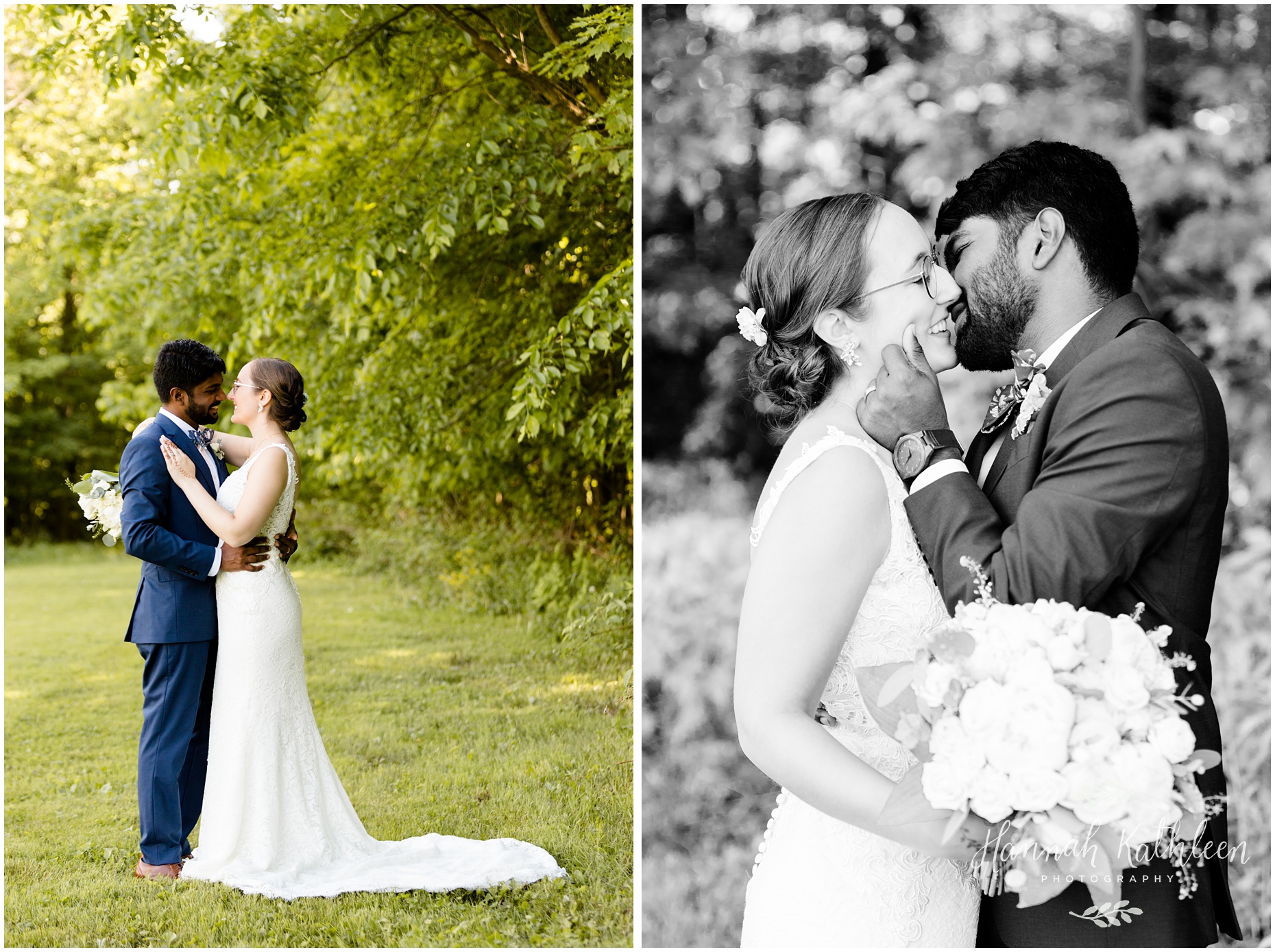 Aneeth, thank you for making Jessica happy! You two are a dream team and such a good good match! I'm so glad you're the one for my friend. :)
Congratulations Aneeth & Jessica!
Throwback to Jessica and Aneeth's engagement photos last summer! I had so much fun taking these in one of my favorite locations around Buffalo. View the whole session here.
Born and raised in Buffalo, New York, I am a portrait photographer specializing in weddings! I love to travel especially for photos! Don't hesitate to reach out an introduce yourself, I love making new friends!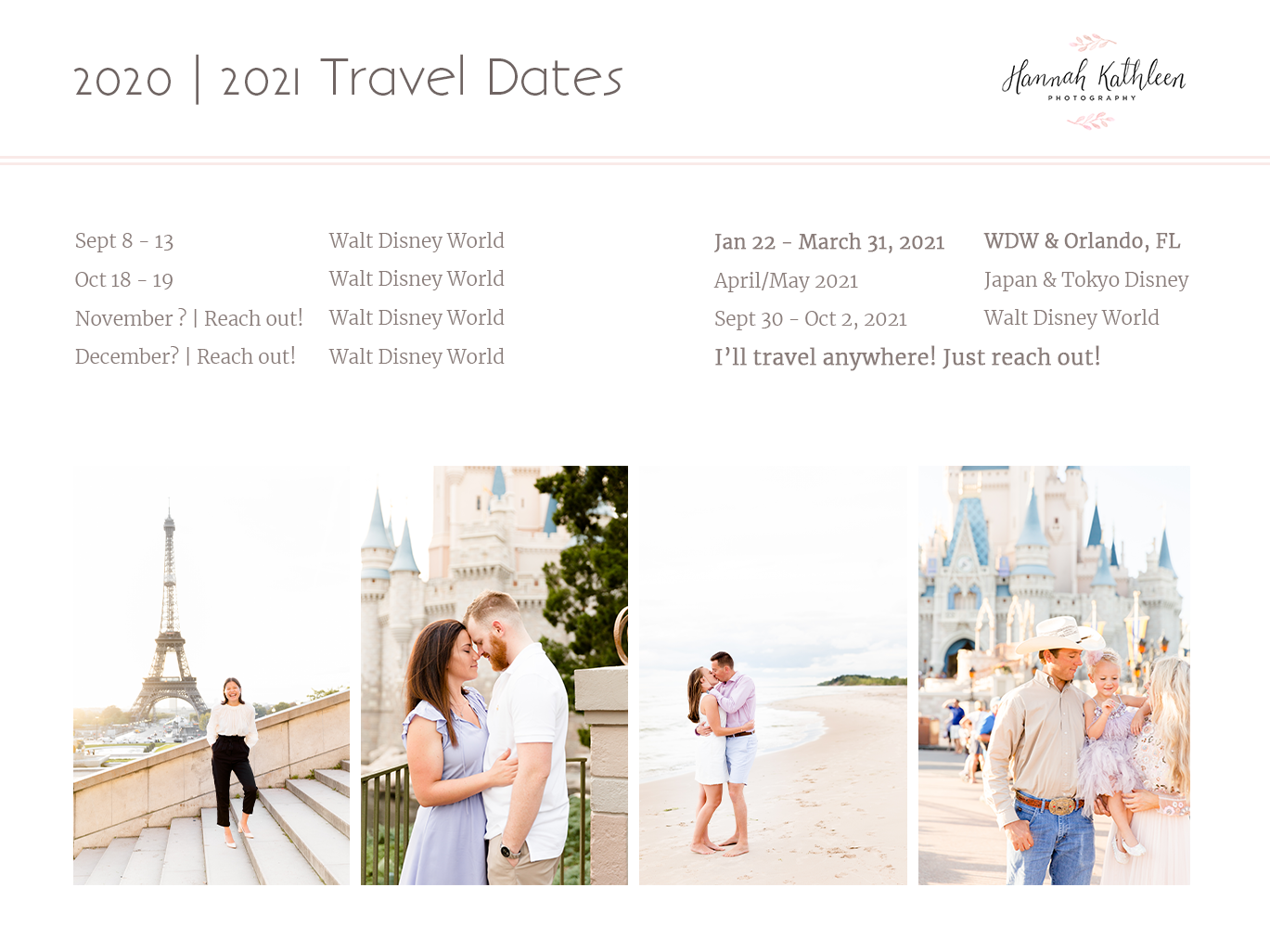 Take a look at my travel calendar and let me know if you want photos anywhere!
Want to see more weddings!?
Click here to see more of my wedding photos!
Click here to see more wedding blogs! Here are a few of my favorites:
AJ & Brittany | Hotel Lafayette Wedding
Randy & Cecelia | Orlando Wedding
John & Christian | Deerfield Country Club Wedding
Ryan & Nicki | Templeton Landing Wedding
Hop on over to my website and say "hi!" Follow along on facebook or instagram!