Small Wedding | Corban & Maggie | Massachusetts
Oct 8, 2021
Where to start with these two and this INCREDIBLE day!?
When telling my family and friends about this backyard wedding, I summed it up with this little story. When it was time for me to leave at the end of the night, I had my hands and arms overflowing with all my equipment as I waddled to my car. Leaving the tent, I was hoping to exchange eye contact with some of the guests who had been so warm and welcoming to me all day. Instead, one person saw me leaving – and shouted "bye Hannah!" grabbing EVERYONE'S attention. I left the reception with every single person waving and shouting their goodbyes to me. In that moment, I felt like I belonged there. I felt like I was one of them. I definitely didn't feel like I met these people just a short 10 hours before. It takes a special group of people to make me feel THAT welcome at a wedding. But that's exactly who these people are. The people in Corban and Maggie's corner are very special and made this 20 person wedding everything it should've been and more.
Highlights of the day for me:
Two hours of uninterrupted portrait time with JUST the Bride and Groom.

A Cocktail Hour for 20 people meant cornhole, good conversation, drone flying, and spontaneous dances.

An open dance floor for a tiny wedding included extra special slow dances with nephews and grandmas.

THEY HAD AN ICE CREAM TRUCK.
I hope you enjoy seeing my photos from Corban and Maggie's wedding day! I was honored to be a part of this intimate wedding celebration and to be included in all the festivities. These two have a sense of humor that made me crack up and words of encouragement that made me melt. I'll truly never forget this tiny backyard wedding in Massachusetts.
Congrats to the bride and groom!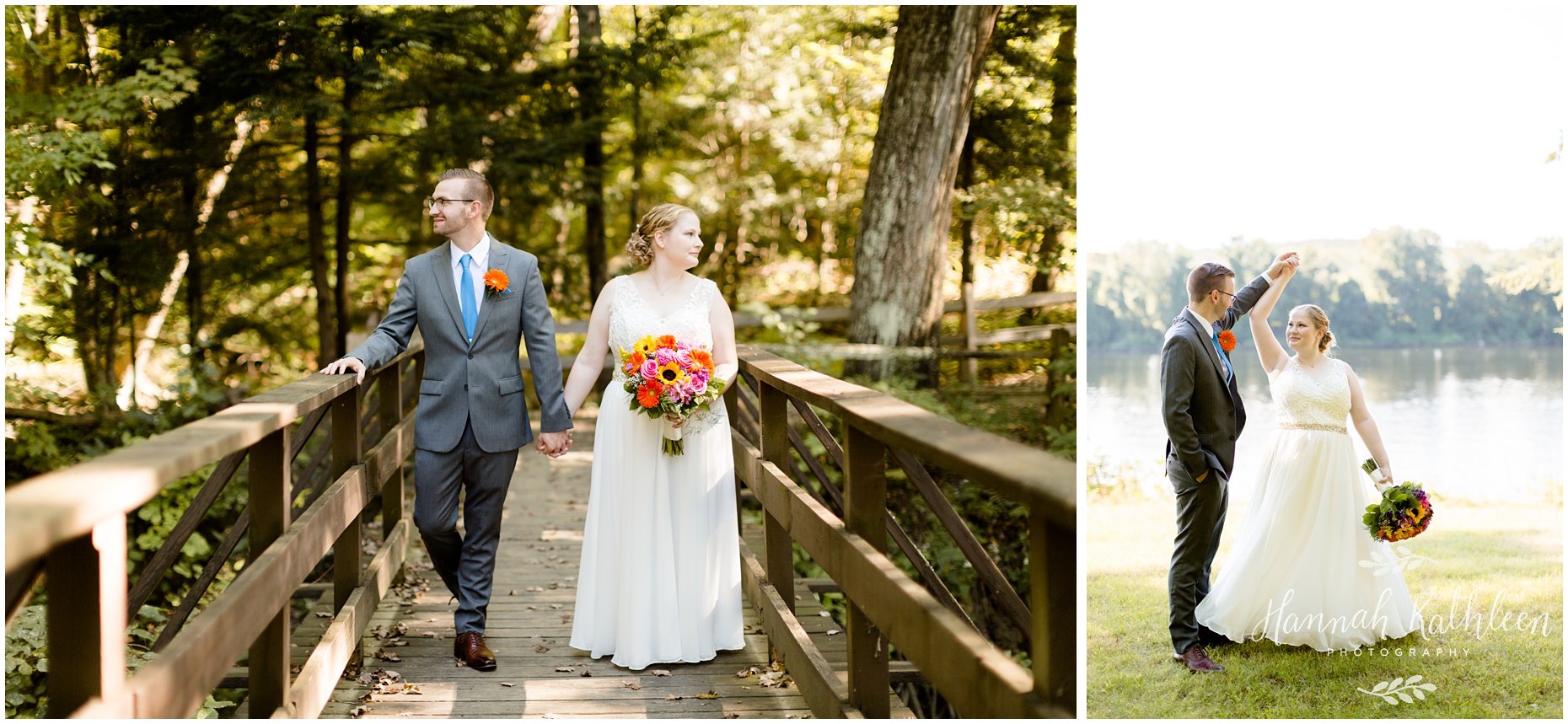 Congratulations Maggie and Corban! I'm so glad you asked me to come to Massachusetts. I loved every minute. You guys are the absolute best! Thanks for everything!
Born and raised in Buffalo, New York, I am a portrait photographer specializing in weddings! I love to travel especially for photos! Don't hesitate to reach out an introduce yourself, I love making new friends!
Take a look at my travel calendar and let me know if you want photos anywhere!
Want to see more weddings!?
Click here to see more of my wedding photos!
Click here to see more small, intimate wedding blogs! Here are a few of my favorites:
Chris & Jenna | Aneeth & Jessica | Chris & Kara | Daniel & Marissa | Andy & Margaret
Hop on over to my website and say "hi!" Follow along on facebook or instagram!