Small Wedding | Chris & Jenna
Jul 15, 2020
Congratulations Chris and Jenna!
Instead of postponing, delaying, cancelling, or even having two celebrations… Chris and Jenna made the hard decision to make sure they got married one way or another on June 27th, 2020! And boy, am I glad I was a part of this celebration! The entire day was a photographer's dream, and Jenna and Chris are far too great of human beings to go another year before having a wedding celebration. There's no better time than now… they were able to have a small handful of family and friends with them during the ceremony and reception and everyone worked together to make it a really special day. There won't be a "take 2" for Chris and Jenna next year… this was it! So it made it extra special to be a part of.
Throwback to Chris & Jenna's engagement session with the cutest big puppy, Greta!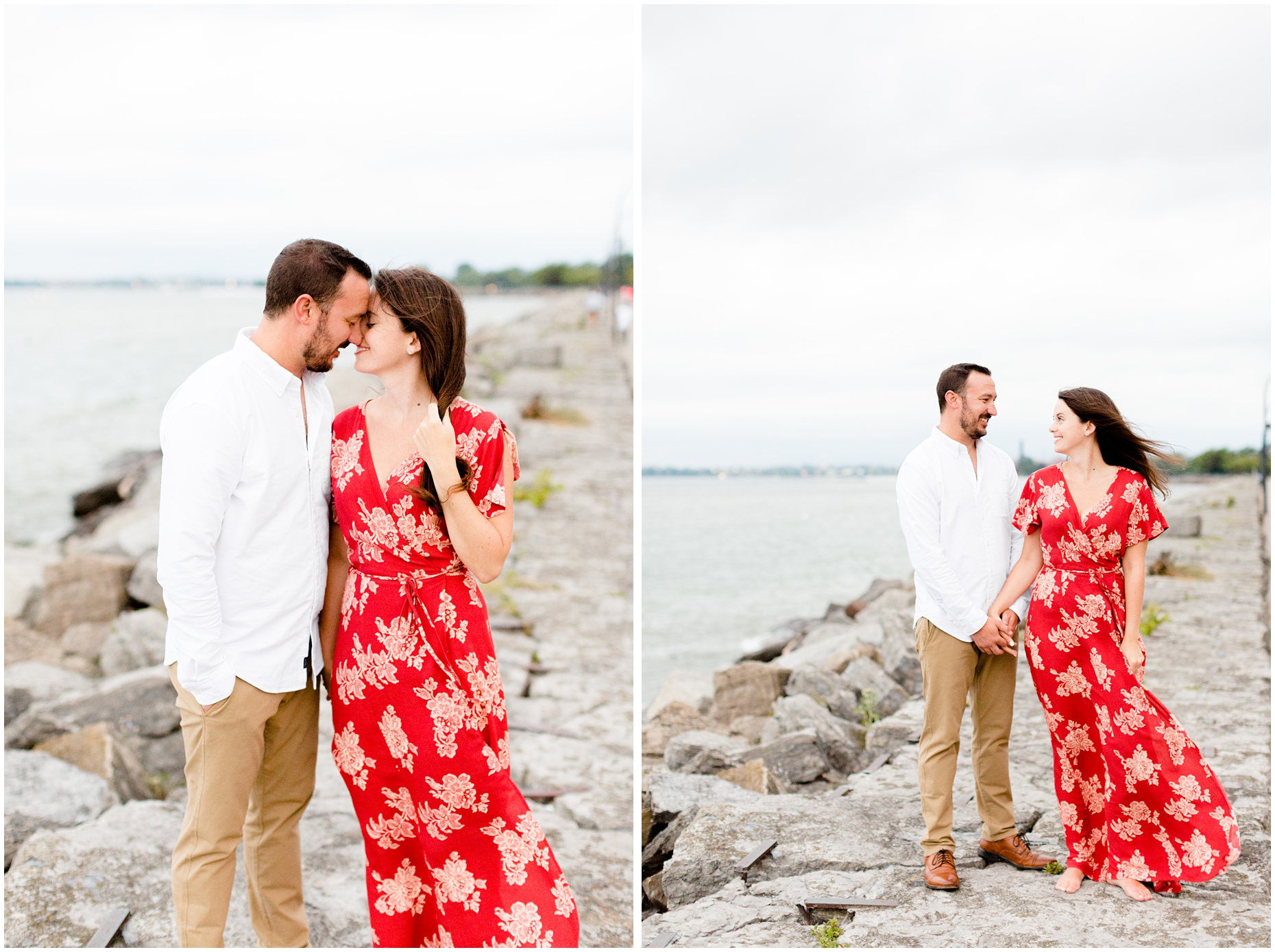 Chris and Jenna are just too cute together! Their wedding day ended up being a lot like their engagement session day. The entire week, both times, we weren't sure about the forecast. In fact, the night before their wedding… I was SURE that it was going to pour their entire wedding day… but upon waking up, the forecast looked SO much more promising!!! The entire day was windy and overcast, just like for their engagement pictures! But luckily, my style of editing brightens up even the most dull, cloudy day. I love how both their engagement session and wedding pictures turned out regardless of the lack of sun!
I first met Chris on his wedding day at Tifft Nature Preserve, one of my favorite go-to spots for pictures!
Jenna arrived soon after. Doesn't she look stunning?
Jenna and Chris had their First Look and Jenna gave Chris a gift!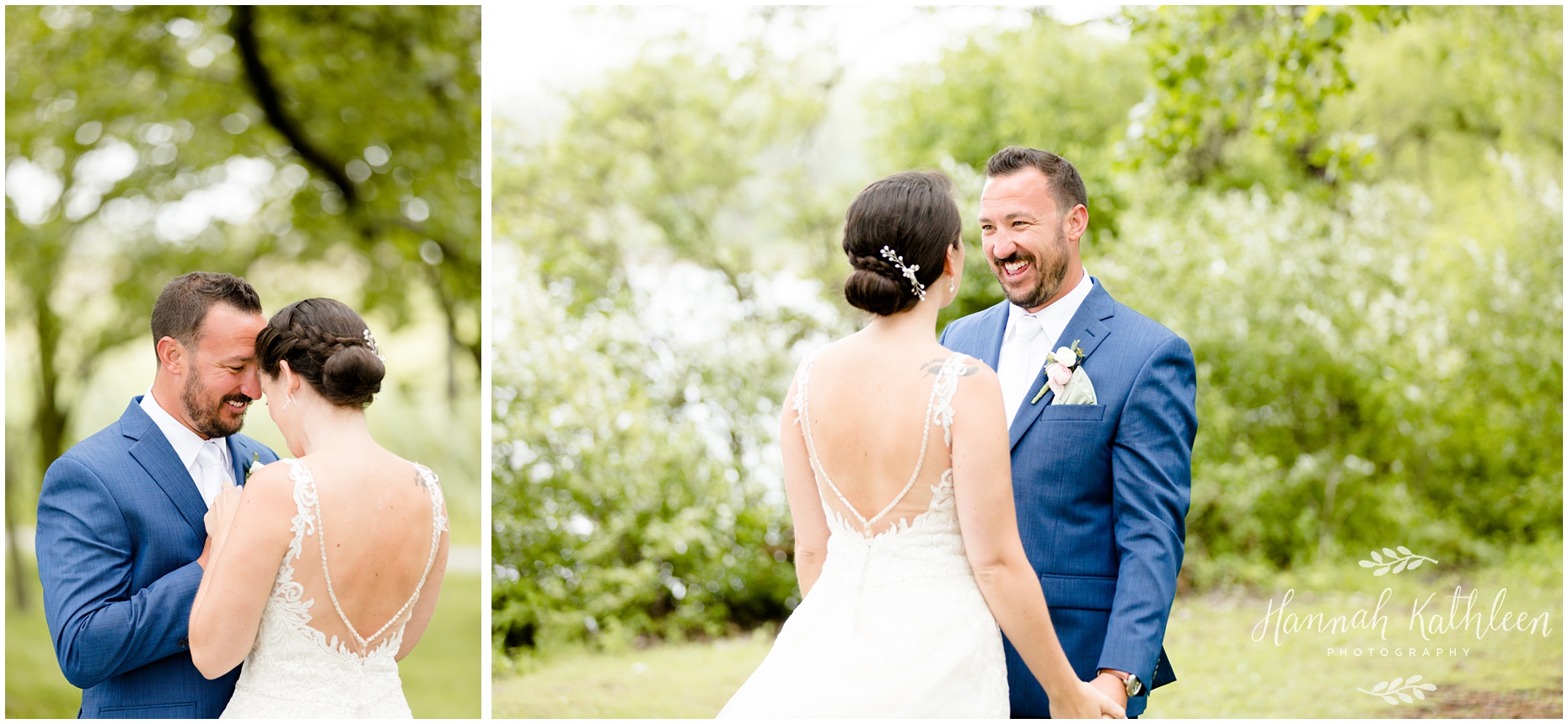 Then, with the help of Jenna's sister Alyssa, we wandered around Tifft Nature Preserve and took lots and lots of pictures! We had such a great amount of time that we weren't rushed at all!
We took a short walk across the street to Gallagher Pier to finish our portrait time at the lake!
We met the family at the a very very empty Cobblestone District for family portraits! I've never seen this area near the arena and Canalside so empty!
We squeezed in a few final bride and groom portraits before heading over to Buffalo Riverworks.
Jenna and Chris booked the Grand Lady River Cruise to not only have their ceremony on, but to also depart from Buffalo Riverworks for a private dinner afterwards!! The coolest wedding ever, right!?
How cool is this!?
This might have been the fastest wedding ceremony I've ever witnessed! It got the job done!
Their friends and family who couldn't be on the boat with them were able to watch their ceremony live from home! Jenna and Chris greeted their loved ones before signing off to party!
I'm grateful for these last few minutes I spent with the newlyweds because these pictures on the front of the ship turned out to be some of my favorites! How fun!
They weren't having fun or anything… ;)
Congratulations Chris and Jenna! Your day was perfect! The sun even decided to show up, and everything was gorgeous. Thank you for inviting me to be a part of this day, I'm so glad I was there!!
Born and raised in Buffalo, New York, I am a portrait photographer specializing in weddings! I love to travel especially for photos! Don't hesitate to reach out an introduce yourself, I love making new friends!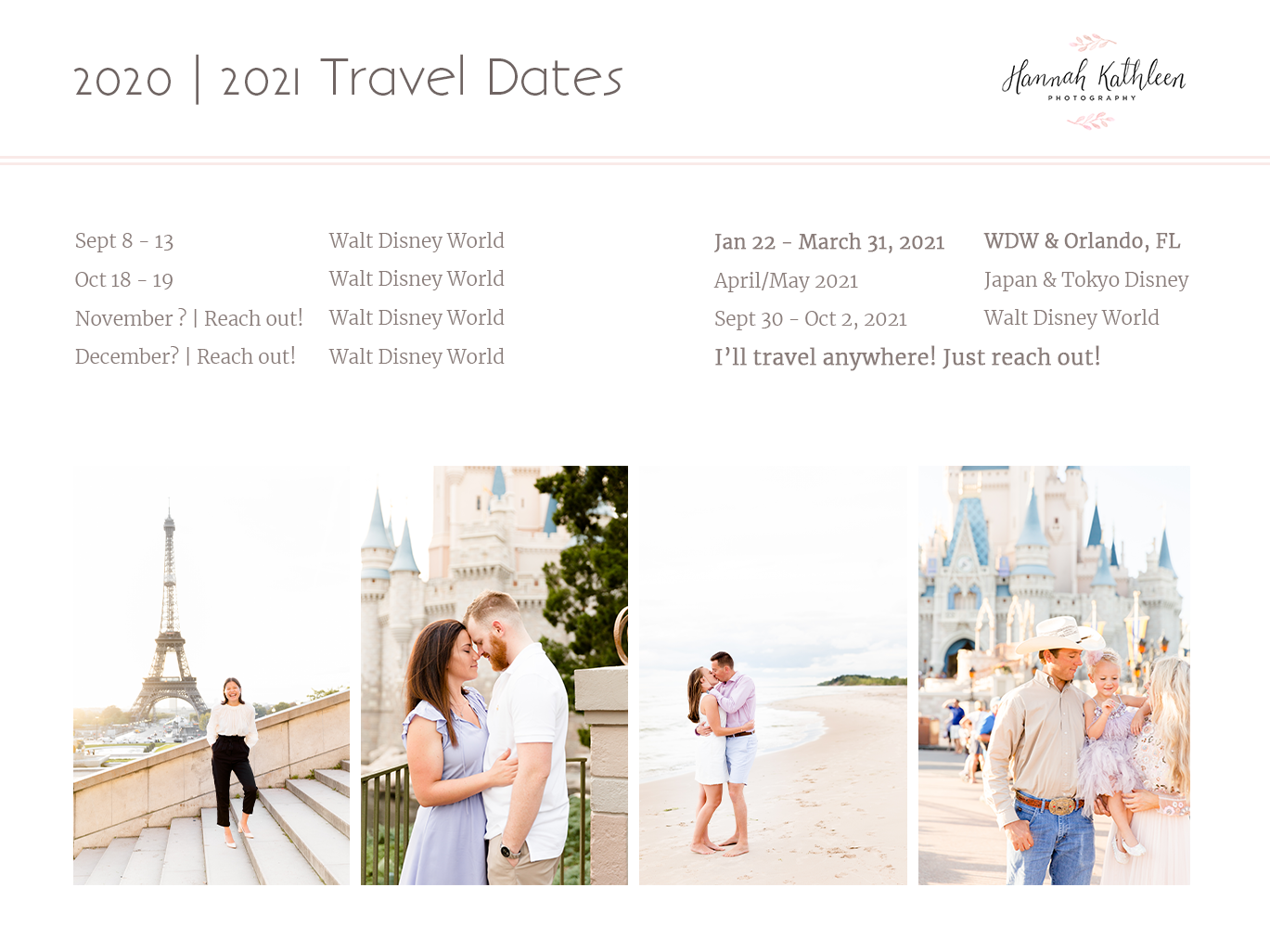 Take a look at my travel calendar and let me know if you want photos anywhere!
Want to see more weddings!?
Click here to see more of my wedding photos!
Click here to see more wedding blogs! Here are a few of my favorites:
AJ & Brittany | Hotel Lafayette Wedding
Randy & Cecelia | Orlando Wedding
John & Christian | Deerfield Country Club Wedding
Ryan & Nicki | Templeton Landing Wedding
Hop on over to my website and say "hi!" Follow along on facebook or instagram!