Wedding | Alex & Jenn
Nov 27, 2019
I need to start this blog post by telling you how excited I was to photograph Alex and Jenn's wedding day. The previous fall, I had the privilege of doing their engagement photos and man… did I have a blast! I swear, I have never laughed more or harder during a session than I did with these two! And then immediately after we finished their engagement photos, we went out to coffee to talk wedding plans… and I laughed some more and felt immediately comfortable with each of them. To say I was eager for their wedding day was an understatement.
Jenn got ready in her parent's home surrounded by her favorite girls!
What a special morning!
Jenn's sweet mother helped her get in her dress.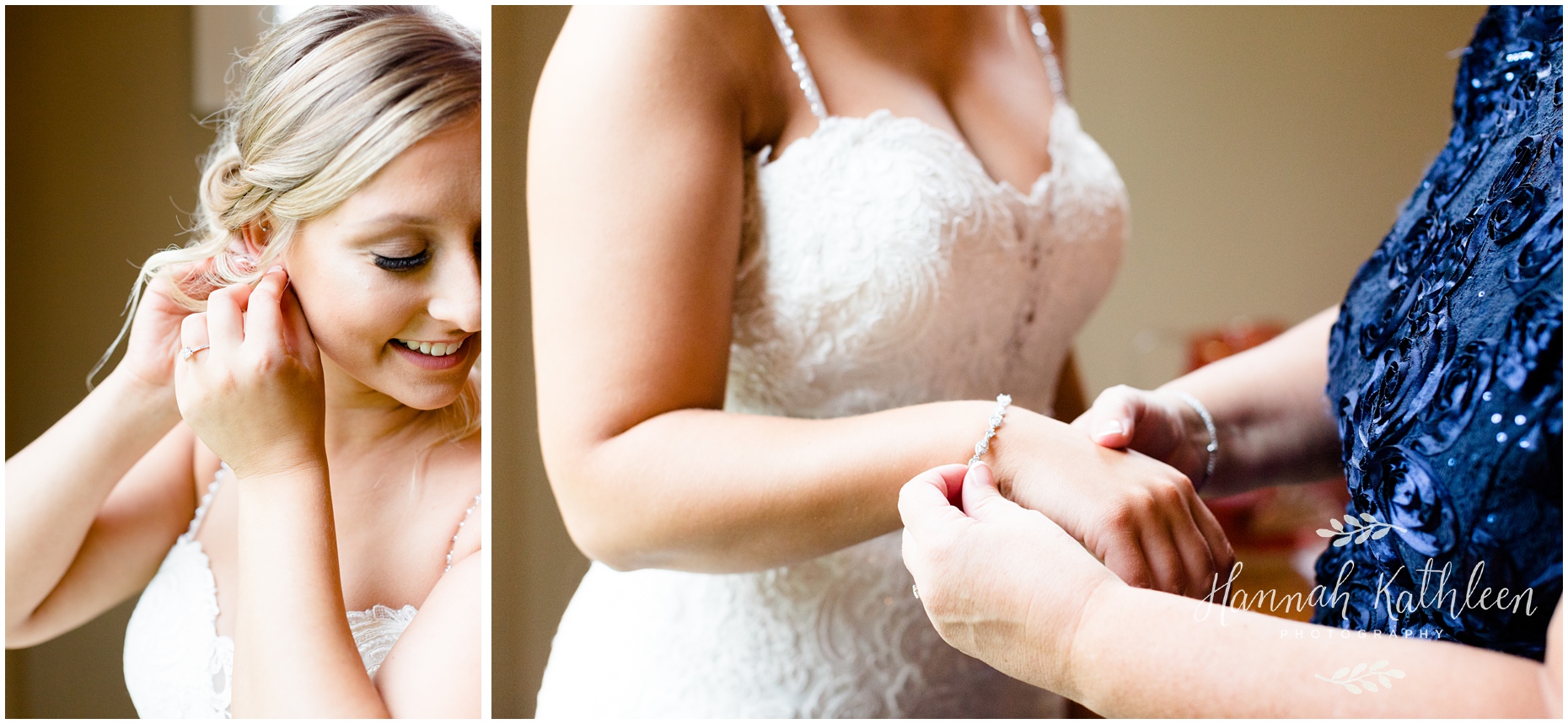 After some portraits, it was time for me to hit the road to meet Alex at the ceremony location! Jenn and Alex got married at Sacred Heart Catholic Church in Bowmansville… about 20 minutes outside of the city of Buffalo, New York.
I took some quick photos of Alex and his guys and then got ready for the ceremony!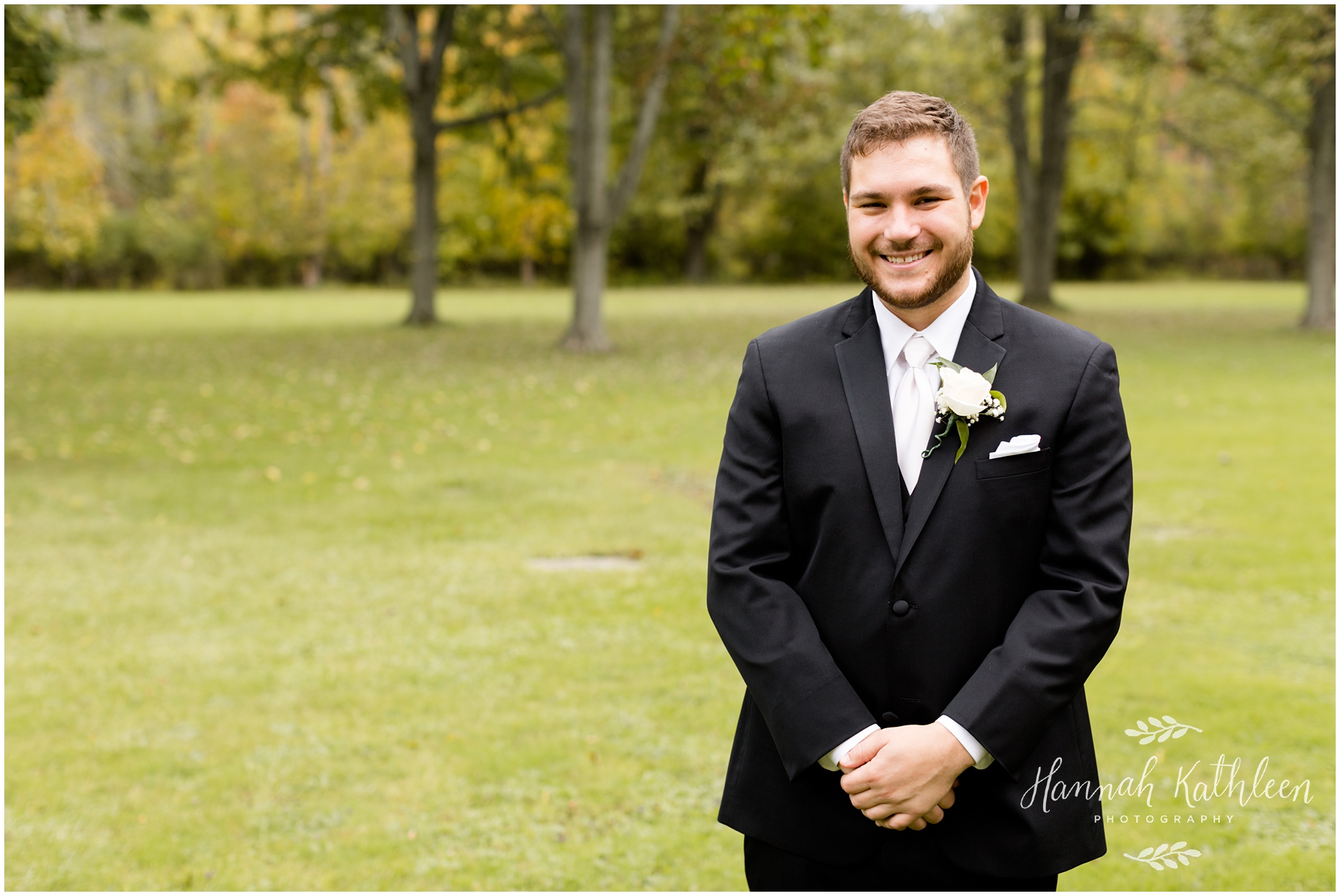 The ceremony was a catholic service, outdoors… how great is that!? And Jenn and Alex's sense of humor definitely showed right through the whole time. They are too funny and such a good pair!

After the ceremony, we did some family photos.
Time for bridal party pics and a couple of the new Mr & Mrs!
We hopped in the limo and took a trip to Albright Knox… one of my favorite spots that I find myself at time and time again and never ever complain even the tiniest bit!
We took a walk down to Hoyt Lake for pictures by the water!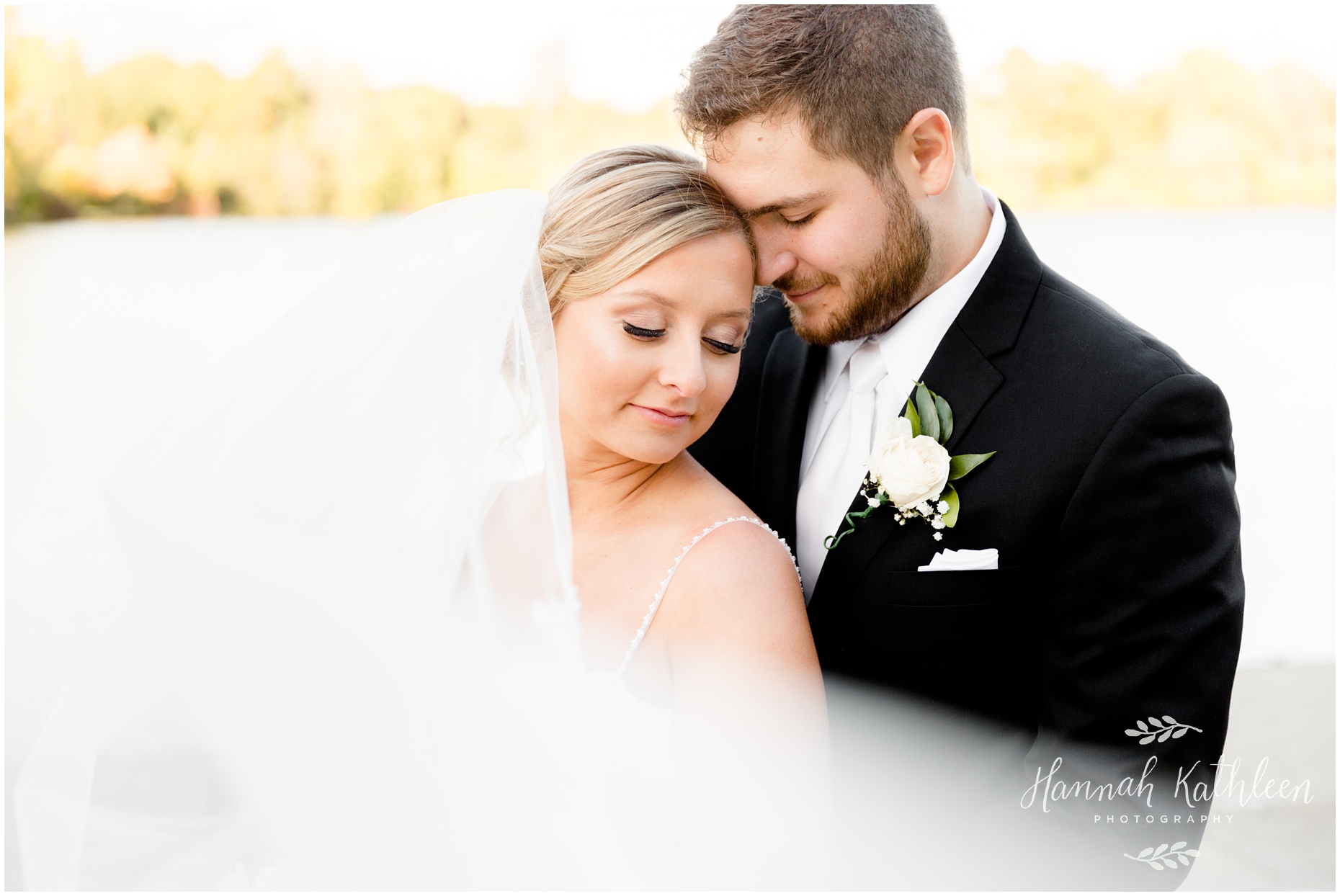 And then we walked through Delaware Park to find the bridge Jenn was so excited to take pictures at!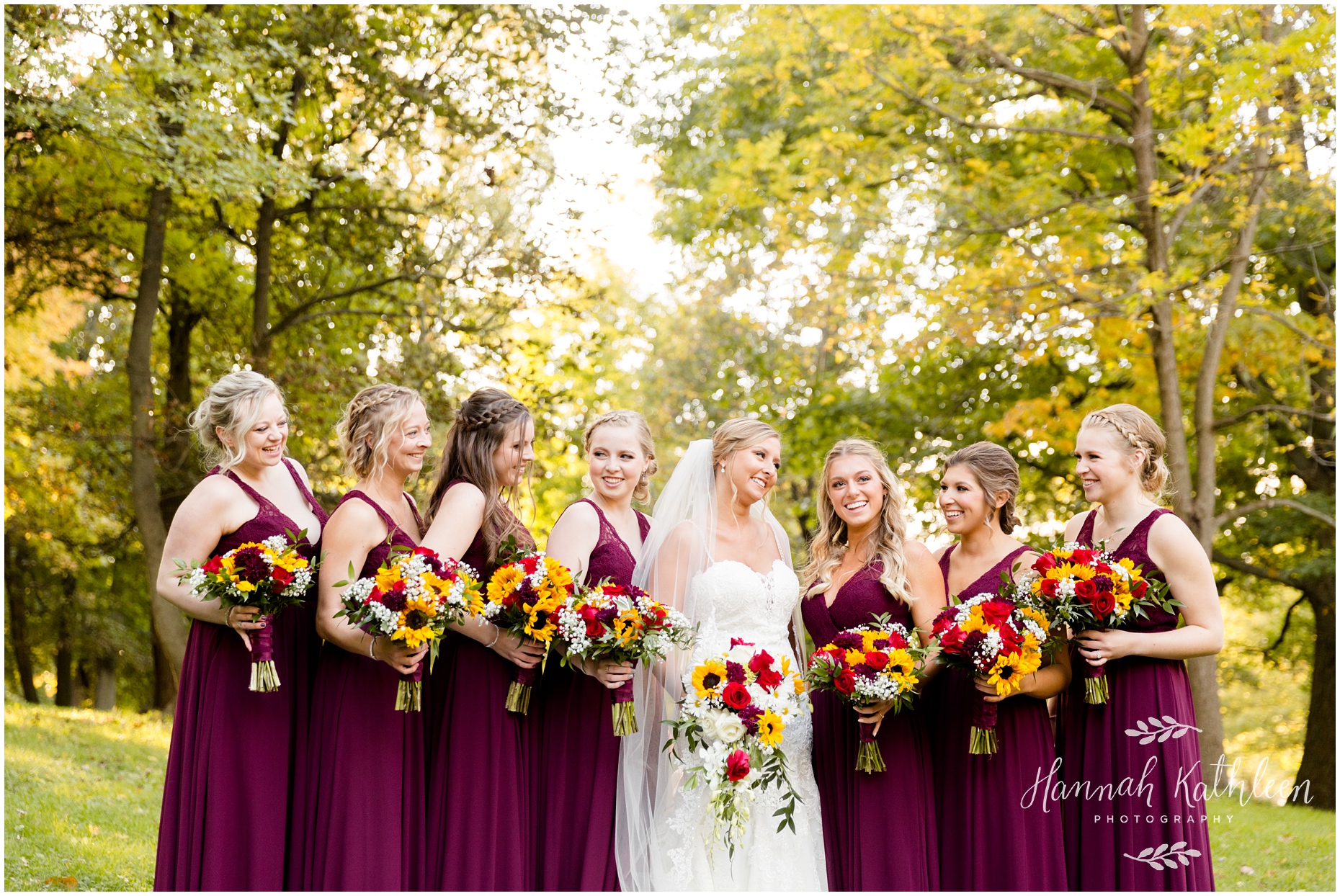 And I'm so glad she shared this vision with me so I could make it a reality for her. I love how these photos turned out!
Time to head off to the reception at Kotecki's Grandview Grove!
When we arrived, the cocktail hour was going on and I quickly took pictures of all the decorations before the reception began! What amazing details… and how amazing are these pies!?
Introductions and the first dance kicked off the reception!
The bride and groom cut the cake and then everyone took their seats for the toasts.
The toasts were special and emotional. It had me teary eyed watching everyone else cry! There is a special relationship worth explaining… see if you can follow this. One of Jenn's Maid of Honors (her other being her sister), is her best friend Kira. Alex's brother and Best Man, Mason is engaged to be married to Kira! How cool and special is that!?
After dinner, the dance floor opened with the father daughter dance and then the mother son dance! I love watching these!
The dance floor was busy the whole night and everyone was having a great time!
At the end of my time there, I set up a nighttime shot outside with Jenn and Alex!
The last pictures of the night: sparklers! How fun!
Congratulations to Alex and Jenn. You two are a joy and I can't thank you enough for being the most chill couple ever… so easy and so trusting. So fun, funny, and joyful! Thank you for bringing me into your circle for the day, and allowing me to photograph this special day alongside your friends and family. Congrats!
Vendors:
Born and raised in Buffalo, New York, I am a portrait photographer specializing in weddings! I love to travel especially for photos! Don't hesitate to reach out an introduce yourself, I love making new friends!
Take a look at my travel calendar and let me know if you want photos anywhere!
Want to see more weddings!?
Click here to see more of my wedding photos!
Click here to see more wedding blogs! Here are a few of my favorites:
AJ & Brittany | Hotel Lafayette Wedding
Jordan & Melissa | Avanti Mansion Wedding
John & Christian | Deerfield Country Club Wedding
Ryan & Nicki | Templeton Landing Wedding
Hop on over to my website and say "hi!" Follow along on facebook or instagram!