Small Wedding | Jacob & Elisia | Botanical Gardens
Jul 29, 2021
These two are pretty much the coolest couple in the entire world. But, I may be bias. We have something pretty big in common… we both chose to have a small, intimate, wedding. My husband, Caleb, and I just celebrated our 5 year wedding anniversary – and so many parts of Jacob and Elisia's wedding experience reminded me of my own! I loved it!
This was quite a nontraditional wedding day for me. They had a tiny wedding ceremony at the Avanti Mansion that I – like the rest of you – watched the live stream of! After they celebrated with a very small amount of their family and friends, I met Jacob & Elisia at the Buffalo Botanical Gardens for a quick photoshoot! That's right… I had a dedicated chunk of time after their wedding festivities with JUST the bride and the groom, no distractions, and no rush. It was incredible. I'm fairly certain this was the first time anyone had ever asked me to do wedding photos on the wedding day in a session format like this as opposed to documenting more of the day. It was easy, care-free, and BEAUTIFUL! I mean look at how incredible Elisia looks. Her dress is stunning, and Jacob looked amazing, too! The pouring rain didn't stop us from getting wedding portraits done – I'm so grateful to have a well lit INDOOR garden right in our hometown of Buffalo, New York!
Congratulations Jacob & Elisia!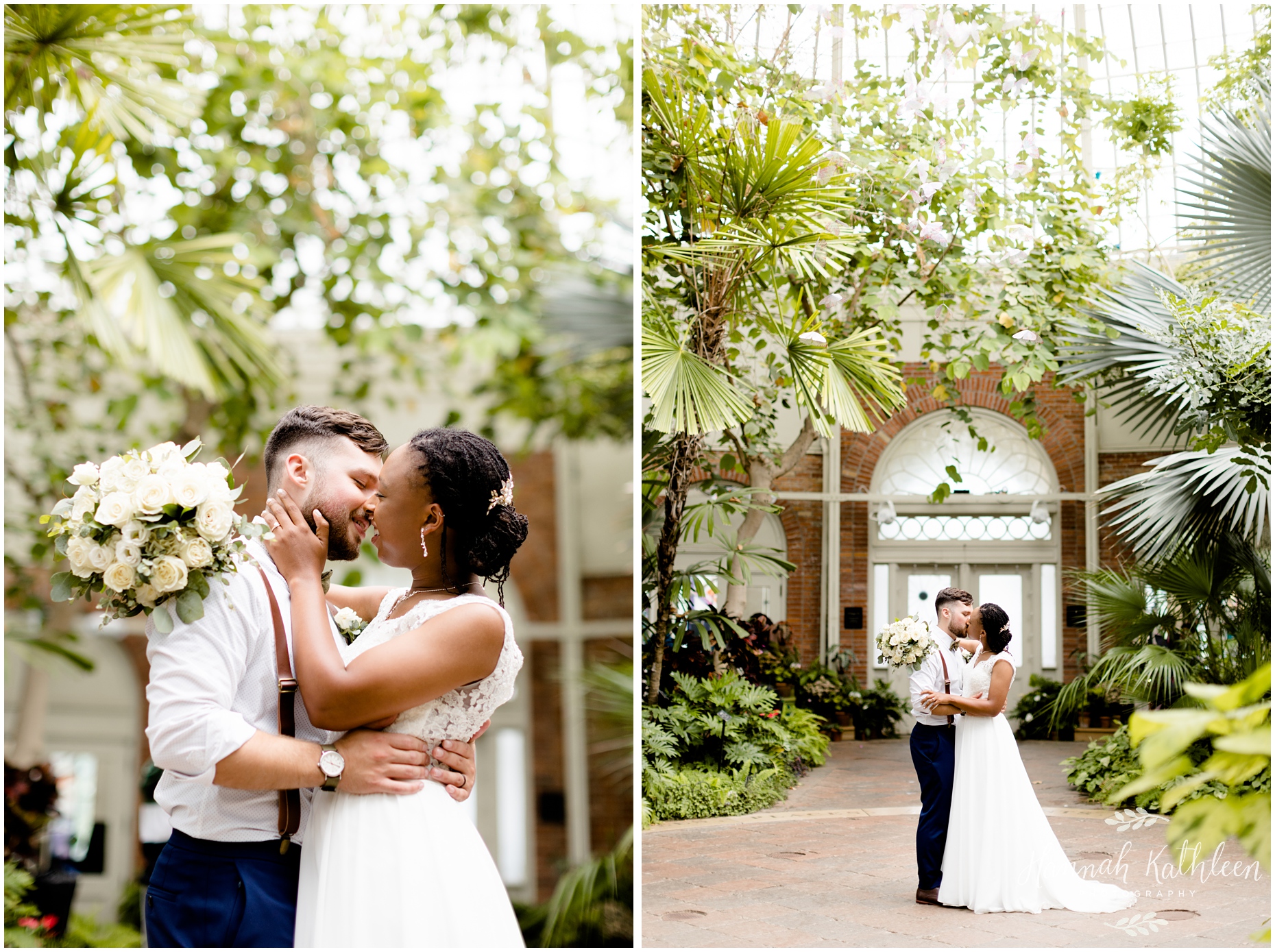 Born and raised in Buffalo, New York, I am a portrait photographer specializing in weddings! I love to travel especially for photos! Don't hesitate to reach out an introduce yourself, I love making new friends!
Take a look at my travel calendar and let me know if you want photos anywhere!
Want to see more weddings!?
Click here to see more of my wedding photos!
Click here to see more small, intimate wedding blogs! Here are a few of my favorites:
Chris & Jenna | Aneeth & Jessica | Chris & Kara | Daniel & Marissa | Andy & Margaret
Hop on over to my website and say "hi!" Follow along on facebook or instagram!